Arsenal are one of the most popular English football teams here in the United States, so it's no wonder Arsenal supporters clubs are springing up everywhere. Helpfully, you can now find them all here, along with bars to watch Arsenal games in the States. Also, if you're looking to meet up with other passionate Gooners in their official Arsenal bars we have you covered. Join us on a tour as we journey around the United States and visit more than 80 Arsenal pubs on the way.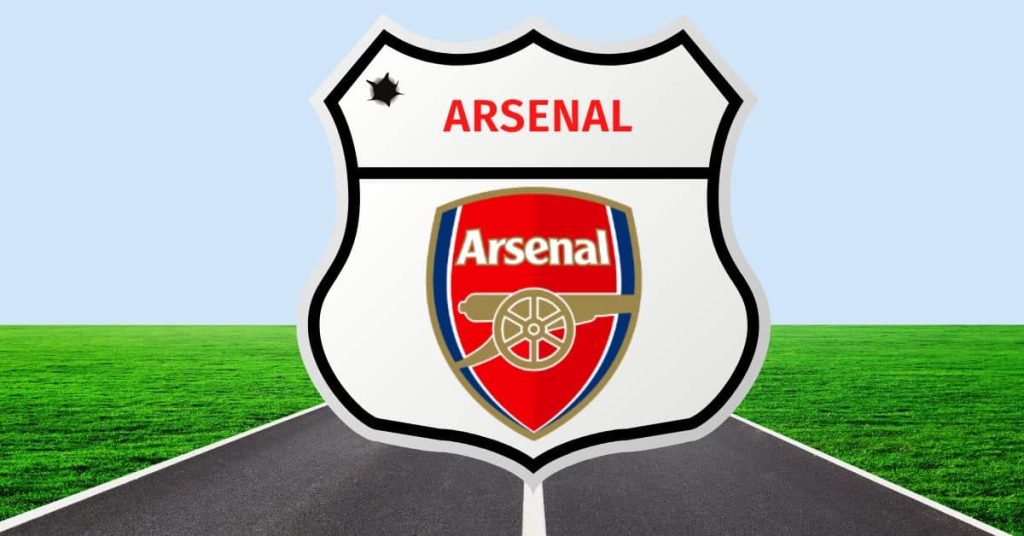 If you know of any Arsenal fan groups in America that are not listed here, please tell us.
---
Guide To Arsenal Supporters Clubs In The USA
Arsenal America
This is the mothership of Arsenal supporters group in the USA. The club was granted official status in 2007 and is on a mission to connect Arsenal fans in America. Arsenal America now boasts Gunners supporters groups in over 30 States. Furthermore, they can also help if you are looking to set up a supporters club in your area.
---
Arsenal Supporters Club In Alabama
---
The Birmingham
Gooners
This is the official Arsenal fan group in Birmingham, Alabama. They watch their games in the side room at the Rojo Pub in the pleasant, leafy neighborhood of Highland Avenue. You can also follow the Birmingham Gooners on Twitter. where they pledge that wherever Gunnersaurus goes, they will follow. We're not aware of any sightings of the green dinosaur in the swamps lately, however.
Arsenal Bar in Birmingham – Rojo Pub
---
Arsenal Supporters Clubs In Arkansas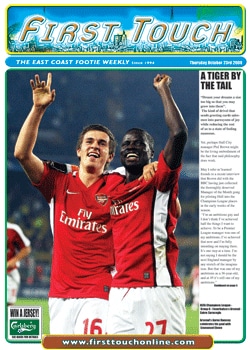 ---
Rock City
Gooners
This burgeoning Arsenal fan group in Little Rock Arkansas meets up to watch games at Hill Station in the Hillcrest historic district. The bar is nuts about soccer and has 16 craft beers on offer and an outside garden. Rock City Gooners formed in 2015 and welcome all Arsenal fans with their usual Southern hospitality.
Arsenal Bar in Little Rock – Hill Station
---
North West Arkansas Gooners
This newly formed Arsenal Supporters club is indeed tucked away in the top left corner of the State. The club was officially sanctioned in 2021 by Arsenal America. Meet up with them to watch all the Arsenal games at Farrell's Lounge Sports Bar in Fayetteville, Arkansas.
Arsenal Bar in Fayetteville – Farell's Lounge
---
Arsenal Supporters Club In Arizona
Arizona
Gooners
Tempe is the place to be if you are an Arsenal supporter living in Arizona. That's where Arsenal fans meet up to watch games at the Yucca Tap Room, a renowned live music venue in the Phoenix area. Early Arsenal kick-offs are no problem as the bar opens at 6 am every day of the year.
Arsenal Bar in Phoenix – Yucca Tap Room
---
Arsenal Supporters Clubs In California
There are a dozen official Arsenal clubs in California, with Arsenal bars opening all along the West Coast. Plan your trip down (or up) the PCH to include meeting fellow Gooners along the way.
---
Arsenal Supporters Clubs In Colorado
Denver
Gooners
Denver Gooners have put together an entertaining intro video on their website featuring clips of joyous local Gooners bouncing around outside an Arsenal bar in Colorado. This supporters club was granted official status in 2005 and are the highest of all Arsenal clubs in America to date. The Gooners pub, Celtic On Market, where you can also have a flutter on the horses, is situated in the Central Business district. They have a reputation as the best soccer bar in Denver.
Gooner Bar in Denver – Celtic On Market
---
Pikes Peak
Gooners
Travel South of Denver and you'll find the other Colorado chapter of Arsenal America – The Pike Street Gooners – named after that particular region of the State. You can find them on Twitter and also for all Arsenal matches in the Colorado Springs Arsenal bar, Jack Quinn's. Find it downtown on Tejon Street where you can sample their traditional Irish menu – or get some chips.
Arsenal Bar in Colorado Springs – Jack Quinn's
---

Arsenal Supporters Club In Connecticut
New Haven
Gooners
This long-running official Connecticut Arsenal fan group is based in Elm City at The Cannon (where else?) on Dwight Street. It's one of the larger North American Arsenal groups with thousands of social media followers and a big turnout for games. Similar to The Highbury Pub in Brooklyn, the Cannon was opened by Arsenal fans with their fellow Arsenal fans very much in mind. You can read all about how The Cannon opened its doors to Arsenal fans in 2018 after a 15-year plan.
Arsenal Bar in New Haven – The Cannon
---
Arsenal Supporters Club In DC
DC
Armoury
Arsenal fans are everywhere in America, so it's no surprise to find an Arsenal group set up in the nation's capital. The DC Armoury (not to be confused with the DC Armory) meet to watch live games at Lou's City Bar in Columbia Heights. Lou's is one of the top sports bars in DC. They are dedicated to showing all live Arsenal matches including those pesky 7 am kickoffs.
Gooner Bar in DC – Lou's City Bar
---
Arsenal Supporters Clubs In Florida
---
Arsenal Supporters Club In Georgia
Atlanta
Gooners
Enjoy some Southern hospitality in glorious red and white at The Brewhouse in Atlanta where you will find the only Arsenal supporters group in Georgia, The Atlanta Gooners. The Brewhouse has been promoting soccer for almost as long as First Touch has! Opening its doors in 1997, The Brewhouse quickly gained a reputation as one of the best sports bars in Georgia. Georgia-based Gooners have been watching Arsenal games at the Brewhouse for more than ten years and attract a solid crowd for weekend and Champions League matches. Need to know when the next Arsenal game is on? Don't forget to check our soccer TV guide, updated daily.
Arsenal Bar in Atlanta – The Brewhouse
---
Arsenal Supporters Club In Iowa
Des Moines
Gooners
In the middle of this vast country, you will find one of the newer Arsenal groups – The Des Moines Gooners. Formed just before the COVID outbreak, the group has grown to the point that they had over 75 Iowan Arsenal fans for a recent match – not bad for fly-over country! This club also does a great line of apparel including its own Arsenal jersey. The best British pub in Des Moines, The Royal Mile is the home of Des Moines Gooners for all Arsenal games.
Arsenal Bar in Des Moines – The Royal Mile
---

Arsenal Supporters Club In Illinois 
Chicago
Gooners
These days you will find almost a dozen official Arsenal bars in the Great Lakes area, but only one in Illinois. The Globe Pub in Chicago's Northside is the home of The Chicago Gooners. It's been showing European soccer in Chicago for many years and was named Best Soccer Pub in the US by the US Soccer Federation. Expect a lively, boisterous atmosphere whenever Arsenal play. The club also use The Piggery as an overflow bar on busy match days.
Arsenal Bar in Chicago – The Globe Pub
---
Arsenal Supporters Club In Indiana
Indy
Gooners
The Indy Gooners were granted official status as the Indianapolis Arsenal club back in 2005. The group watch Arsenal games at The Chatham Tap, a well-established soccer bar in Indianapolis conveniently located on Mass Avenue. Get there early for a great experience watching Arsenal in Indiana, the Goonier State.
Gooner Bar in Indianapolis – The Chatham Tap
---
Arsenal Supporters Club In Kentucky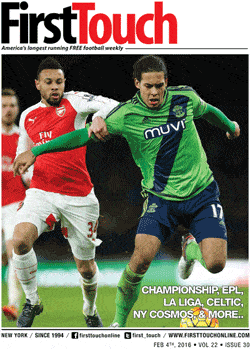 Arsenal

Kentucky

Formed officially in 2013, Arsenal Kentucky is based in Louisville and has plans to expand to other cities soon. The Arsenal pub in Louisville is The Raven Irish Pub in St. Matthews. Stay tuned for upcoming announcements by joining the Facebook page here.
Arsenal Bar in Louisville – The Raven
---
Arsenal Supporters Club In Louisiana 
Krewe Of Arsenal

– NOLA Gooners
Based in New Orleans, the NOLA Gooners watch games at the famous Finn McCool's pub on Banks Street. The book has been written about this legendary soccer bar in New Orleans, literally. Author Stephen Rea's account of life during Hurricane Katrina is a must-read. Rea is an Irish Chelsea fan who, along with other ex-pats, formed the Finn McCool's Pub team, but the book is about so much more than football. The Arsenal supporters group in New Orleans was formed in 2013 and they even host their special annual event called Gooner Gras which attracts worldwide attention.
"We just started Gooner Gras on a whim," Ally Dever told MLS Soccer. Ally runs the Arsenal group along with her partner of 21 years (and wife since 2014), Jill Spragio, who met on a blind date and are the self-described "aunts" of the Krewe of Arsenal.
Arsenal Bar in New Orleans – Finn McCools
---

Arsenal Supporters Club In Massachusetts 
The Boston
Gooners
This is, surprisingly, the only Arsenal supporters group in Massachusetts. It's also the closest in proximity to Islington, a mere ocean crossing away. The group was formed in 2009 by Nick Lellenberg and they watch Arsenal matches at Dillon's in Boston's Back Bay neighborhood. This established Arsenal pub is near the Hynes MBTA Green Line station as well as the #1 bus. As one of the flagship Arsenal supporters groups on the east coast, The Boston Gooners boasts hundreds of members from around New England. There is also strong support for Arsenal among the Irish community of Boston going back to the days of Liam Brady and Niall Quinn.
Arsenal Bar in Boston – Dillon's
---
Arsenal Supporters Club In Maryland
Charm City
Gooners
Just an hour's drive from Washington DC you will find the Maryland Arsenal fans in the Baltimore Arsenal pub – The Abbey Burger Bistro in Fed Hill, home of the Charm City Gooners who have to be congratulated for the way they worked a crab into their logo. And we all know Stringer Bell is a Gooner.
Arsenal Bar in Baltimore – The Abbey Burger
---
Arsenal Supporters Clubs In Michigan
---
Arsenal Supporters Club In Minnesota
Twin Cities
Gooners
This is the official supporters group for Arsenal fans in the Twin Cities of Minneapolis and St. Paul. The Minnesota Arsenal fans watch every match live at The Local sports bar on 10th St and Nicollet Mall in Downtown Minneapolis. MSPGooners were formed by Eric Grafnitz in 2013 just in time for Mesut Ozil's debut and now get up to 100 fans for live Arsenal matches at the local.
Arsenal Bar in Minneapolis – The Local
---

Arsenal Supporters Clubs In Missouri
Gateway
Gooners
Where East meets West you'll find the Gateway Gooners, the Arsenal supporters group of St. Louis, Missouri. Specifically, you'll find them on match days in the St. Louis Arsenal pub, Llywelyn's Pub in Webster Groves.
Arsenal Bar in St. Louis – Llywelyn's Pub
---
KC
Gooners
Kansas City is the honeypot for Arsenal fans residing in two States – Missouri and Kansas. The Arsenal home pub in Kansas City is  Johnny's Tavern on the Missouri side of the border – where all the action is. As you can see from their Facebook photo, they're not short of members at this lively sports bar, but there's always room for another Gooner.
Arsenal Bar in Kansas City – Johnny's Tavern
---
Arsenal Supporters Clubs In North Carolina
---
Arsenal Supporters Club In Nebraska
Omaha
Gooners
Nebraska's single Arsenal base is in Omaha where the Gooners meet for every game at St. Andrews pub on Maple Street. It's one of the more isolated of the USA Arsenal pubs, the nearest one is over 130 miles away in Iowa.
Arsenal Bar in Omaha – St. Andrew's Pub
---
Arsenal Supporters Club In Nevada
Sin City
Gooners
This is the first unofficial Arsenal group we've featured so far. These desert Gooners watch games at McMullan's Irish Pub a couple of blocks from the famous Las Vegas strip on the fabulously named Tropicana Avenue.
Arsenal Bar in Las Vegas – McMullan's
---
Arsenal Supporters Clubs In New Jersey

Hoboken
Gunners
This New Jersey Arsenal supporters club watch live Arsenal EPL games at Finnegan's Pub on Willow Ave in Hoboken. Open for all Arsenal games on TV, this is the place to be for all Hoboken Arsenal fans.
Arsenal Bar in Hoboken – Finnegan's Pub
---
Jersey Shore
Gooners
D'arcy's Tavern is the home to soccer on the Jersey Shore and has been hosting the Jersey Shore Gooners in Bradley Beach for many years. It's minutes away from Asbury Park where you'll undoubtedly be lucky enough to catch Bruce Springsteen doing one of his impromptu sets at the Stone Pony when you visit. Rumors that The Boss is a Gooner are largely unfounded.
---
Arsenal Supporters Clubs In New York
---
Arsenal Supporters Clubs In Ohio
---
Arsenal Supporters Clubs In Oklahoma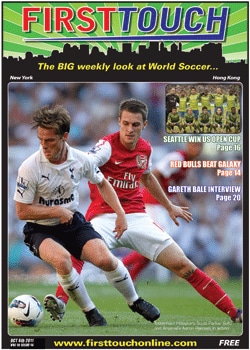 Tulsa
Gooners
The Tulsa Gooners is one of two Oklahoma Arsenal clubs and meet at George's Pub in Jenks on match days. You can't miss it. It's painted in Arsenal colors.
Arsenal Bar in Tulsa – George's Pub
---
Sooner Gooners
It rhymes nicely, but what does it mean?
Oklahoma is known as the Sooner State. Sooners was a nickname for settlers who arrived on the plains a bit sooner than they were supposed to. The Government hadn't quite finished rounding up the natives and sticking them in reservations, but the Sooners sneaked in early so they'd have the pick of the best land. Cheats is a better word for them, but that doesn't rhyme with Gooners and certainly doesn't apply to this club. Head to Skinny Slim's British pub in downtown Oklahoma City to meet up with the Sooner Gooners.
Arsenal Bar in Oklahoma City – Skinny Slim's
---
Arsenal Supporters Clubs In Oregon
PDX
Gooners
Portland is known as Soccer City USA. The emergence of the Portland Timbers MLS team has helped with that. The PDX Gooners are the Arsenal group covering Portland and the North West State of Oregon. They have the advantage of having their home base at Beulahland Coffee and Alehouse where the owner Jimmi Langen is an Arsenal fan so Gooners are especially well catered for. All games are shown live but it helps to check first for the early ones.
Arsenal Bar in Portland – Beulahland
---
Arsenal Supporters Club In Pennsylvania
Central Penn
Gooners
The Arsenal fans in Philadelphia and Pittsburgh must make the long trip to Harrisburg if they wish to savor the Arsenal supporter club experience in Pennsylvania. There are currently no Arsenal clubs in the two major cities that bookend the State. The Central Penn Gooners meet up at Mr. G's Sports Bar which is a great little spot for watching Arsenal, even if it is painted the wrong color.
Arsenal Bar in Harrisburg – Mr. G's Sports Bar
---
Arsenal Supporters Club In Rhode Island
Rhode Island
Gooners
Rhode Island may be the smallest state in the USA, but the Arsenal fans here make a big noise when watching the Gunners at Hope Street Pizza in Providence.
Arsenal Bar in Providence – Hope Street Pizza
---
Arsenal Supporters Clubs In South Carolina
---
Arsenal Supporters Clubs In Tennessee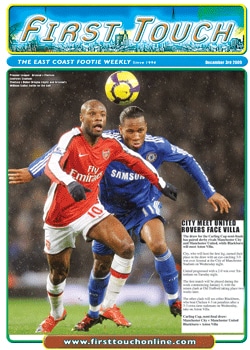 Memphis
Gooners
The home of Elvis, Stax, and the Memphis Gooners. There are many good reasons to visit Memphis and now you can crown your trip with an Arsenal game at The Brass Door Irish Pub, the nearest Arsenal pub to the Mississippi River.
Arsenal Bar in Memphis – Brass Door
---
Knox
Gooners
If you love the Arsenal and live in the Smoky Mountains, then head to the Union Place Bar on Chambliss Avenue in Knoxville. The Knox Gooners have relocated here since losing their previous home, Hops & Hoppers where they started in 2016
Arsenal Bar in Knoxville – Union Place Bar & Grill
---
Arsenal Supporters Clubs In Texas
---
Arsenal Supporters Clubs In Virginia
---

Arsenal Supporters Club In Washington
Cascadia
Gooners
This is one of the more isolated of all the Arsenal supporters clubs. Apart from Portland, there isn't another Arsenal fan club within a radius of 800 miles of them. The Cascadia Gooners covers a  region that includes Seattle, Tacoma, and the greater Puget Sound Area. You can join them at The Atlantic Crossing Arsenal pub in Seattle for a lively match-day atmosphere.
Gooner Bar in Seattle – The Atlantic Crossing
---
Arsenal Supporters Clubs In Wisconsin 
---
Congratulations. You have now finished the tour of Arsenal supporters clubs in the USA.
It's time to collect your prize.
---
Can't make it to the pub? These days you can watch almost all Arsenal games on TV or streaming. Check our soccer TV guide for kick-off times and channels