Welcome to our guide to this week's live soccer on TV. Find kick-off times and channel info for all live soccer games being broadcast this week in the USA on TV and streaming services. This is the ultimate soccer TV schedule for every fan.
Also, you can download our mobile app for iPhone or Android so you always have the schedule on hand.

How To Watch Live Soccer On TV
Watching live soccer on TV or streaming services in the US has never been easier. Long gone are the days of having to sneak out of the office to catch that important game at the nearest soccer bar. That's important because many fans are reluctant to visit crowded basement bars these days. Fortunately, almost every major game including EPL, La Liga, and Champions League is now available on your TV, laptop, or mobile device.
This is a brief guide to how to watch soccer on your mobile device or laptop. First, bookmark this page so you always have the soccer TV schedule at your fingertips. This schedule lists all of the soccer games that are being broadcast on any particular day, along with the channel info and kick-off times.
Next, you will need access to the apps and subscriptions that enable you to watch live soccer. This article breaks down the availability of the best soccer leagues around the world and how to access them in the USA.


We'll start with the tricky one. Premier League rights have changed hands a number of times over the past two decades. We've gone from Setanta broadcasting one game per week via closed-circuit satellite, (and charging a $20 entrance fee at the bars), to the point where every single EPL game is available live on one platform or another. 
When NBC required the rights to the EPL in 2013 it became a game changer. Live EPL soccer was now easily available to all Americans, and the corporate giant wasted no time in promoting and selling the league to American fans. Currently, they offer EPL games through their various channels and platforms. 
Firstly, you can usually watch one EPL game per week free on the network channel, NBC. They usually broadcast the 12:30pm Saturday game, or an 11 am Sunday match. Secondly, you'll need to download the Peacock app to find the other games. A monthly subscription costs under $10. Thirdly, NBC usually put one or two games a week on their  USA  channel. Unfortunately, you will need a cable subscription to access that.

Champions League Games Live

A subscription to Paramount+ for less than $10 a month will cover all your Champions League and Europa League viewing requirements. Every game is available on the app. CBS also broadcast select games on its sports channel and even on its network channel for select games.

Watch La Liga Live on Streaming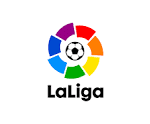 This is an easy one. All Spanish La Liga matches are now available live on ESPN+. This streaming service has expanded recently and now offers hundreds of soccer games every week for a small subscription fee.

Italian Serie A games are also now available on Paramount+. Games are played every Saturday and Sunday, with some midweek rounds taking place. Check our soccer TV schedule for details.

Women's Soccer Games On TV & Streaming

Firstly, the USWNT games are now available on HBOMax which you can subscribe to without needing a cable subscription. NWSL games, including NJ/NY Gotham FC matches, are available via the Paramount+ app or on CBS sports. Gotham FC home games are also available locally on the MSG channel. Some European Women's Super League games are also available. Check the above schedule to confirm.

Live Bundesliga Games On Streaming

All German Bundesliga games are now also available on ESPN+. Most games take place on weekend mornings, with some midweek matches. ESPN and ESPN2 also broadcast select Bundesliga games.

Watch Ligue 1 Live On beIN Sports

The French Ligue 1 is now managed by beIN Sports, who no longer have the rights to La Liga. They present some games on beINsports and others on beINconnect for internet streaming.

League Cup & FA Cup Live On ESPN+

ESPN+ has been good about showing almost all of the FA Cup matches, including the early rounds and replays.

English Championship Live On ESPN+

The English Championship serves up exciting, quality football that's free of VAR for now. ESPN+ usually shows 3 or 4 live games on a weekend, including a Friday afternoon game. There are also a few midweek games available. League One and Two games are shown occasionally.

Scottish Football On TV In The USA

Paramount+ and CBS sports present a few games every week from the Premiership and the Scottish Championship. 

MLS Soccer Live In The USA

Lastly, the biggest domestic soccer league is no longer the domain of ESPN. Now you can purchase a season pass through Apple TV for $99 and watch every MLS game this season. Additionally, FOX will also broadcast select games on their network channel and on FS1.