Arsenal supporters clubs in South Carolina are growing in number. In fact, the Carolinas have one of the highest concentrations of Arsenal groups in the USA. This guide puts you in touch with Arsenal fans and Arsenal pubs in South Carolina where ever you live or travel in the State.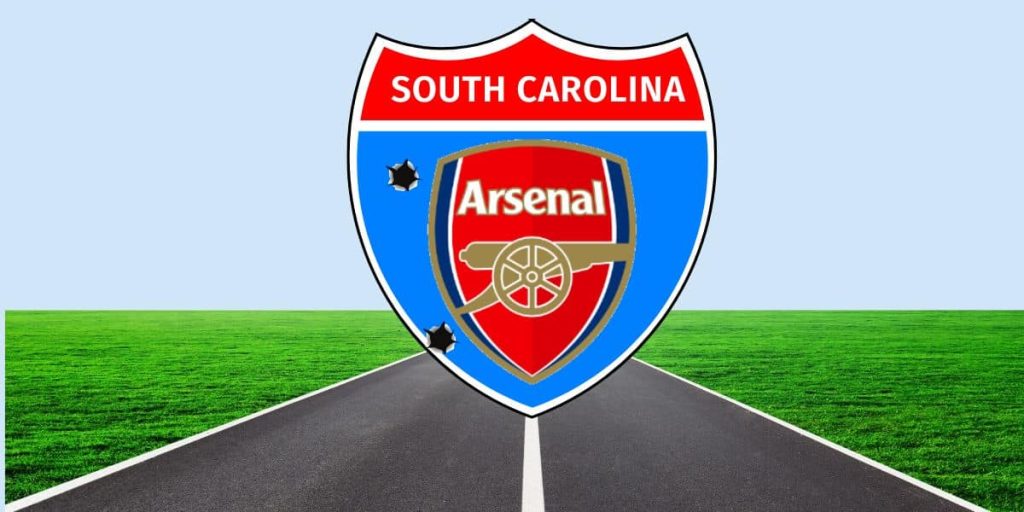 ---
Guide To Arsenal Supporters Clubs In South Carolina
Ch
arsenal
This sort of works as a name, and it's certainly original. In fact it's the only Portmanteau we've come across. We're just relieved that the folks in Jackson Hole didn't attempt it or they'd either be called the JackArses or the Arse..oh never mind. Charsenal meets at Edmund's Oast Brewing Company in Charleston for matches.
Arsenal Bar in Charleston – Edmund's Oast Brewing Co.
---
Columbia
Gooners
This small Arsenal group in the capital city of South Carolina meets up at The Cock & Bull, an appropriately soccer-loving British Pub in Columbia.
Arsenal Bar in Columbia – The Cock & Bull
---
Greenville
Gooners
Greenville is a hotbed for arts and entertainment. Subsequently there are many great bars and eateries to choose from. Be there on match day when Greenville turns red at The Eighth State Brewing Co. Enjoy the wonderful company of your hosts, the Greenville Gooners.
Arsenal Bar in Greenville – Eighth State Brewing Company
---
Watch Arsenal in South Carolina on TV and streaming.
Check our soccer TV guide for kick-off times and channels