If you are looking for places to watch Arsenal in Virginia this guide will put you in touch with all the Arsenal supporters clubs in the State. Find Arsenal pubs and meet Gooners where ever you travel. And remember, Virginia is for Gooners. There's even an event to prove it where Arsenal fans from both Virginias meet for a big party.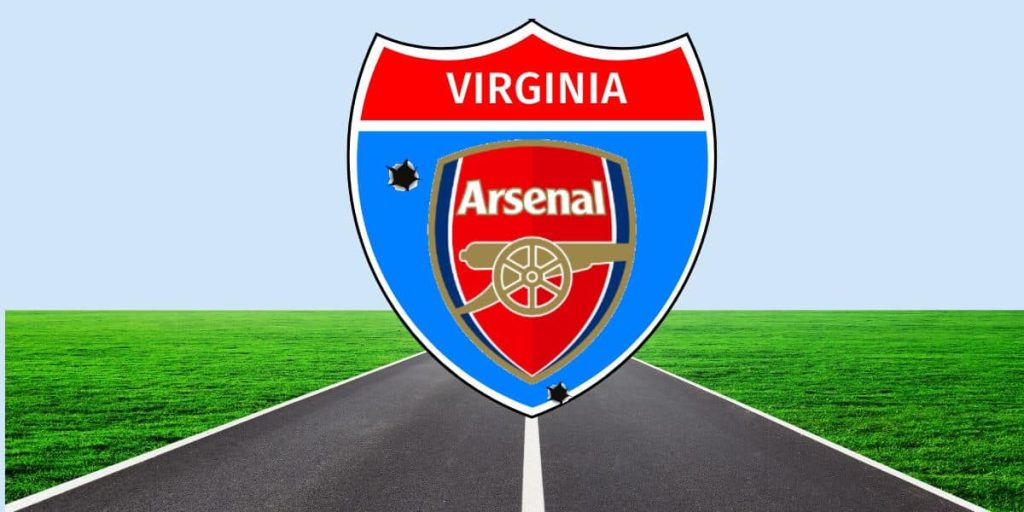 ---
Guide To Arsenal Supporters Clubs In Virginia
DC Armoury

Arlington

This is the Virginia chapter of DC Armoury, which also have a presence across the river in DC. Ireland's Four Courts in Arlington is  a haven for football fans. In fact, it's been servicing the area's soccer fans for over two decades. Catch all the Gunners action here.
Arsenal Bar in Arlington – Ireland's Four Courts
---
Richmond
Gooners
Drive two hours down the I-95 from Arlington to Richmond Virginia where you'll find Gus' Sports Bar on Broad Street, home of the Richmond Gooners. Gus offers a more elaborate menu than your average Sports Bar.
Arsenal Bar in Richmond – Gus' Bar & Grill
---
Virginia Beach
Gooners
Pack the cooler and the sunscreen and then head to Virginia Beach for the next Arsenal match. This famous seaside town has more than enough attractions to keep you busy for a few days. Froggie's Cantina By-The-Bay. is one of your more exotically named Arsenal pubs where you can sing along with the Beach Gooners before hitting the waves.
Arsenal Bar in Virginia Beach – Froggies
---
How To Watch Arsenal in Virginia on TV and streaming.
Check our soccer TV guide for kick-off times and channels