This is the guide to Arsenal supporters clubs in Michigan. Are you looking for the Arsenal bars in Detroit? Or an Arsenal fan group in Grand Rapids? Discover new Arsenal pubs in Michigan and meet other Gooners.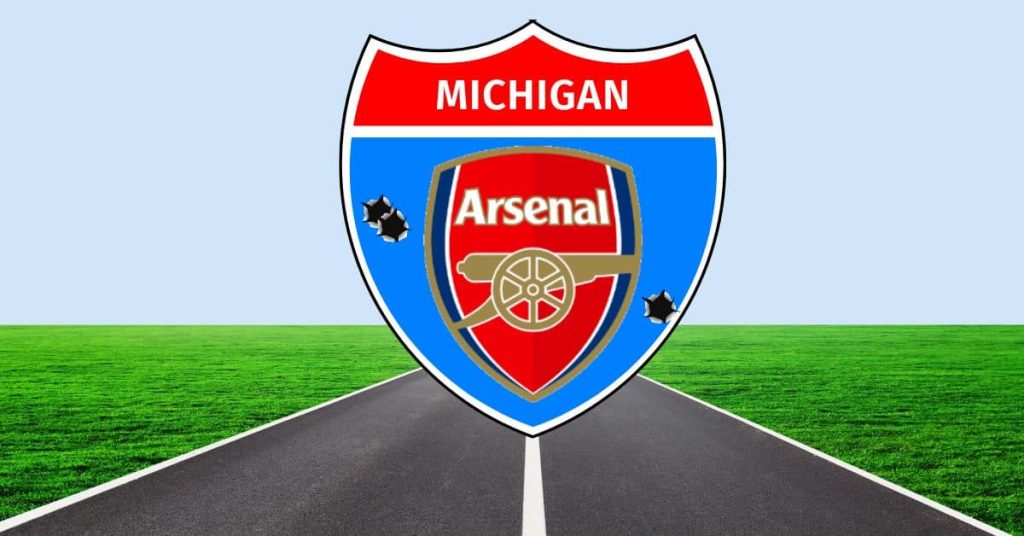 ---
Guide To Arsenal supporters groups In Michigan
Arsenal

Detroit

There are currently three Arsenal fan groups in Michigan. Detroit Arsenal began in 1940 and now occupies over 100 acres and 67 buildings in the city. But we are here to talk about Arsenal Detroit, not the Detroit Arsenal military base. Now we've cleared that up, let's talk about the supporters club of Arsenal FC in Detroit that was formed by ex-pat Gooner Michael Clements who moved to Detroit in 1996 when there were no matches available on TV.

Arsenal Detroit watches their games at McShane's Irish Pub that stands next to the old site of Tiger Stadium (on the famed corner of Michigan & Trumball). You can't miss it. It's painted Arsenal red.
Arsenal Pub in Detroit – McShane's
---

Southeast Michigan
Gooners
A mere 40 miles west of Detroit you will find the SMGooners in Ann Arbor Michigan. This small group consists of local area Arsenal fans and college students who meet at Conor O'Neill's Irish Pub in downtown Ann Arbor.
Gooner Bar in Ann Arbor – Conor O'Neill's Pub
---
Arsenal

Grand Rapids

The most Northerly of the Michigan Arsenal groups meet at the SpeakEZ Lounge on Monroe Avenue in Grand Rapids where they've been watching Arsenal games since 2012. And if you're visiting Upper Michigan you may be interested to know it is the second home of the Cornish Pasty. They always go down well with 3 points.
Arsenal Pub in Grand Rapids – SpeakEZ Lounge
---
How To Watch Arsenal in Michigan and the USA on TV and streaming.
Check our soccer TV guide for kick-off times and channels