Interesting days ahead for Jose Mourinho and Manchester Utd as we head into the proper meat of the Premier League season, now that most of the international breaks are behind us.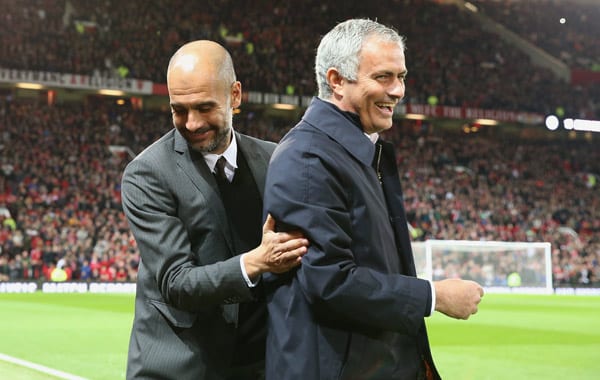 By Dave Bowler
United sit second in the Premier League, racing certainties for a top four finish and, therefore, the essential Champions League qualification which helps fund the elite in each of the big nations. It's a substantial step forward from last season – actually, from every post-Fergie season – and yet things seem surprisingly fractious there, not least in the manager's office.
Little more than a year into his time at Old Trafford, Jose Mourinho seems a little restless, talk about him looking for a way out in the summer refusing to go away, that story often coupled with another about United having to sell before they can buy, so it's not hard to tell who the source of the tale is.
Should he leave, there would be no shortage of suitors – the Italian national team job would be perfect for him, because they desperately need to return to the basics of classic Italian defending – but given the way he has unquestionably improved United, it's a surprise that things are so unsettled.
City Rivals
For the main reason why, you only have to look across the city of Manchester, to Manchester City. Eight points ahead, playing blistering football, 15 goals more than United after just 11 games and looking to be champions elect already, while United are floundering having take just four points from their last four games, thereby allowing that chasm to open.
It's all a far cry from the first few weeks of the season when United were scoring in a fashion every bit as free spirited as City when, as Mourinho himself explained, he was "letting the horses run free".
He seems to have put a much tighter rein on them of late and that's beginning to tell, for while Romelu Lukaku is a top class striker, he's not quite as clinical as Aguero, Moarata or Kane. If you reduce the number of opportunities that you give him, as United have by the way they've played of late, he will struggle to find so many goals.
Tortoise Or The Hare?
And that remains the fascinating question that hangs over this season and the clubs that are in the mix at the top. If you look at City, Tottenham, Liverpool and even to some extent Chelsea, though they are rather more disciplined, it's PlayStation football, teams pouring forward and simply looking to outscore the opposition. Meanwhile, Jose is still content to go to Anfield and park the bus.
Mourinho is still a master at getting big results – the 1-0 win over Spurs was a game he simply had to win, and did. But he's beginning to look a little like a man out of time in comparison with Guardiola and Pochettino in particular, the Premier League race itself beginning to shape up as a battle for control of the game's soul – attack v defence.
That's overstating it a little of course for this season's United are capable of playing some excellent football when the mood takes them and the shackles are off. At heart though, it remains a Mourinho side which makes for a fascinating confrontation over the next few months. Who will come out on top, the tortoise or the hare?