A dozen games have gone in the EPL, we're not quite a third of the way into the season and already, five teams have sacked their manager with Swansea's Paul Clement – the third manager they employed last term – reportedly under real pressure too.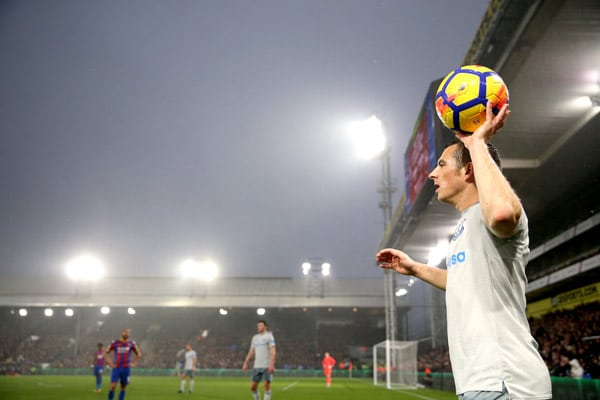 By Dave Bowler
It'll come as no surprise that those teams who have changed manager are all in the bottom nine, for the paranoia over possible relegation is such that it demands "something must be done" as soon as there's a sniff of it anywhere. The fact that none of the three promoted clubs looks set to disappear without trace is only adding to the sense of panic, for usually you can rely on at least one of them to be quickly out of their depth. Crystal Palace, Leicester, Everton, West Ham and West Brom have all ushered managers out the door. Two of those vacancies remain unfilled, while two more have already given old stagers David Moyes and Roy Hodgson employment.
Meantime, Sam Allardyce apparently hovers over both Everton and Albion, giving further credence that the Premier League is the country for old men. The influx of the astonishing mega money, even by Premier League standards, over the last couple of years was supposed to take the English game even further away from the competition, ensuring that only the best would be employed here, on and off the pitch. At Manchester City, Tottenham and Manchester United that may be true. Elsewhere? Not so much.
TV Money
The TV money has instead become the gateway to dependency. The thought of losing it is so harrowing that clubs will do anything to get the next fix, no matter how short term the thinking. That desperation is only reinforced by a quick scan of the Championship table where, of the relegated teams from last term, Hull and Sunderland look as if they might drop again and Middlesbrough fail to convince that they could be set for an immediate return to the top. Being a yo-yo club is not as easy as it once was, so you best not drop down.
It all leads to a "play it safe" mentality, employing managers like Allardyce and Tony Pulis simply because they've never been relegated. Meanwhile, a generation of young British coaches can barely get a sniff of a job at the top, while going foreign in mid-season seems too big a risk to take for too many. That is not to dismiss what Allardyce, Moyes et al have to offer, for there's no better teacher than experience, but is it good for the game, having them in the front line as they close in on pensionable age?
It's unlikely to happen, for so much of football management is about ego – how could it be otherwise? – but surely a better set up would be to have these men in a mentoring role rather than being in the spotlight, involved at the club but not running it. Might clubs not be better served by employing Allardyce in a consultancy position, standing behind, for instance, Kevin Nolan, as he learns the ropes, Nolan currently doing that with Notts County in League Two.
Frank Lampard
Would West Ham do better to have Moyes in the background, guiding say Frank Lampard in his first managerial role? Clubs operate purely out of naked self interest as they must, such are the stakes. But in so doing, they are doing little for the advancement of English club football. And one day, when the rest of the world decides that the Premier League is too set in its ways and too old fashioned and that Serie A is offering a better spectacle, it's going to be too late. The money tap will have been turned off.