This is the ultimate guide to all the Liverpool supporters clubs in the USA. Find all of the Liverpool bars where LFC supporters watch games and drink. Meet other Liverpool fans anywhere you travel in the States.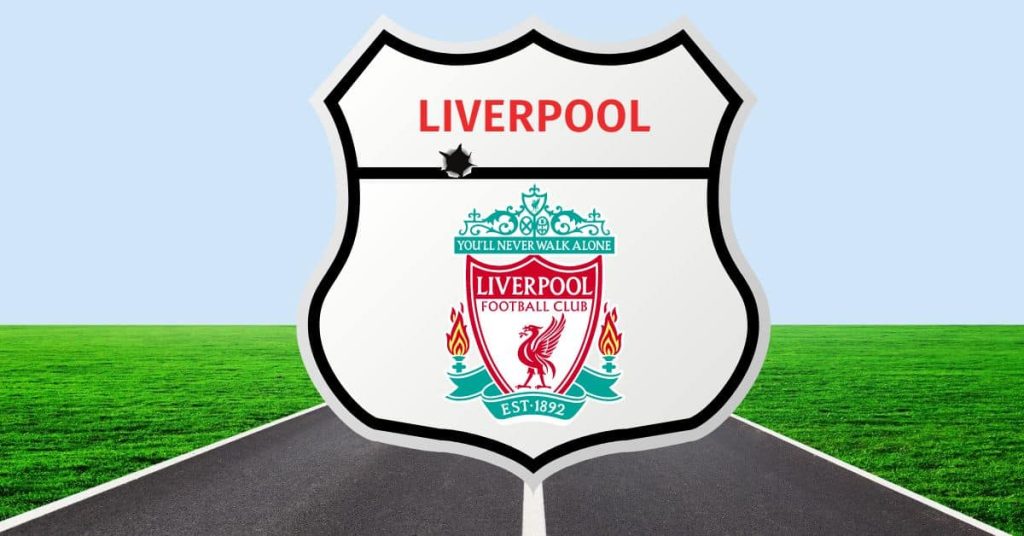 ---
This page is dedicated to John Delaney
---
Guide To Liverpool FC Supporters Clubs In The USA
The Beatles may have spearheaded the British invasion of the United States in the 1960s, but Liverpool made its presence felt in America long before that, back when Elvis was still in school. The year was 1946 and English football was set to make its long-awaited return following the six-year break due to the Second World War. Liverpool FC embarked on their first-ever tour of the USA that summer as a pre-season warm-up to the 1946-47 season. They won all 10 games on the tour but more importantly they were crowned English Champions at the end of that season – beating rivals Manchester United who finished second by one point.
The success of that 1946 tour inspired Liverpool to return to The States on many occasions. It proved to be the beginning of a relationship that continues to grow to this day, and the popularity of the club expands year after year. Take a trip with us around the many Liverpool supporters clubs and pubs in the country that have sprung up between then and now.
---
Please contact us If you know of any Liverpool supporters clubs or Liverpool bars in the USA that are not listed here. Any information regarding opening times or other helpful info, we would love to hear from you.
But if you have any issues with the service, food, or related issues at any of these bars…take it to Yelp.
---
Liverpool Supporters Club In Alabama
LFC

Birmingham

The Anvil Pub describes itself as an upscale modern pub with a British soul. Perfect for the discerning Liverpool supporter. They even offer High Tea with clotted cream, a rare treat around these parts. The Anvil is also the home of the official Liverpool club, LFC Birmingham, who gather here for all live matches. Where Scones meet Scousers*
Liverpool Bar in Birmingham – The Anvil Pub
---
* As Dexy's Midnight Runners once sang, let's get this straight from the start.
---
Liverpool Supporters Club In Arizona
LFC Supporters

Of Phoenix

The Crown Pub downtown on Jefferson is open for all early Liverpool games. The pub has 'You'll Never Walk Alone' printed on its awning and was recently voted the best British Pub in Phoenix. That's all to the delight of the official Liverpool supporters group in Phoenix, who are proud to call The Crown their home.
Liverpool Bar in Phoenix – The Crown Public House
---
Liverpool Supporters Clubs In California
---
Liverpool Supporters Clubs In Colorado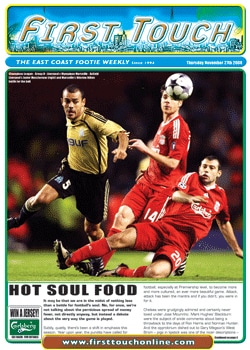 LFC Colorado Springs
This Colorado Liverpool group was granted official status in 2019. They meet up in the mountains for games at the excellent Great British Food Co. right off I-25. The name may sound like an oxymoron to some, but what do they know? Evidently, they haven't watched The Great British Bake-Off (we highly recommend both by the way). Particularly, we recommend the 'proper English breakfast' at this lofty establishment that takes its footie very seriously. The pub also serves Bangers & Mash, Fish & Chips, and all the other classics from Blighty including sticky toffee pudding to round everything off nicely. This is arguably the best soccer bar in Colorado. Unfortunately, that means you have to share it with you know-who.
Liverpool Bar in Colorado Springs – Great British Food Co.
---
LFC Denver
LFC Denver was formed back in 2011 and became the first Official LFC club in Colorado in 2013. They meet in the Mile High City for games at The Abbey Tavern and they encourage visiting Reds to bring a spare scarf that can then be traded for a Denver LFC one.
Liverpool Bar in Denver – The Abbey Tavern
---
Liverpool Supporters Club In Connecticut
LFC New Haven
This club represents Liverpool in Connecticut as an official supporters group. The club is active on social media where you can find out more about becoming a member. The Liverpool pub in New Haven is The Trinity Bar, downtown near the City Hall. Join the Reds on Orange Street for all live games, and enjoy the excellent full Irish breakfast or a game of arrows.
Liverpool Bar in New Haven – The Trinity Bar
---
Liverpool Supporters Club In DC
LFC DC
This is one of the largest and best organized of the Liverpool groups. They have a stylish and informative website keeping you updated with everything you need to know about supporting Liverpool in the Capitol City. The Liverpool pub in DC is owned by scouser.Ryan Gordon and it fills up for every Liverpool game.
Liverpool Bar in DC – The Queen Vic
LFC Pub in Arlington – Crystal City Sports Pub
LFC Pub in Bethesda – The Barking Dog
---
Liverpool Supporters Club In Delaware
LFC Delaware
The Official Liverpool group in Delaware are based in Wilmington, the largest city in the First State. They meet at an Irish pub in the Trolley District called Catherine Rooney's (we're assured she is no relation). The pub opens for 7 am Liverpool games and has a full brunch menu that includes an Irish-themed Eggs Benedict. Save room for the Guinness fudge brownie later.
Liverpool Bar in Wilmington – Catherine Rooney's
---
Liverpool Supporters Clubs In Florida
---
Liverpool Supporters Club In Georgia
LFC Atlanta
The official Reds of Georgia meet at Fado, the Buckhead one, not the other one. Fado on Buckhead Avenue is open for all early Liverpool games on a weekend and full Irish breakfast is available. LFC Atlanta have an interesting website and busy social media pages offering memberships and club merchandise.
Liverpool Bar in Atlanta – Fado (Buckhead)
---
Liverpool Supporters Club In Indiana
LFC Indianapolis
The Mid-West is an area of growing interest for Liverpool Football Club. They played in South Bend, Indiana on their 2019 summer tour, losing 3-2 to Borussia Dortmund. Reds fans in Indianapolis get to watch all live games at one of the best soccer pubs in the region. The Union Jack British Pub in Indianapolis has been around since before Brookside first appeared on the telly. They have been a champion of soccer bars in the US for over four decades. This pub will show any game, any time – just ask. LFC Indy is the official LFC group in Indiana and they turn the pub red whenever Liverpool play.
Liverpool Bar in Indianapolis – Union Jack
---

Liverpool Supporters Club In Illinois
LFC Chicago
As the fifth most populated city in the States, Chicago naturally has an ever-expanding number of LFC supporters in its environs. Having an LFC academy based in Chicago also helps. LFC Chicago was started back in 2007 and Mid-Westerner Keenan Probst presents a strong case in this article as to why tourists from Liverpool should choose the Windy City over NYC or Los Angeles on their next visit.
First Touch has been based in NYC for over 25 years, so we're staying out of that debate. However, if you do make the leap, the official Liverpool pub in Chicago is AJ Hudson's. This place lives and breathes soccer and they list hundreds of upcoming matches on their website. Keep abreast of all upcoming events involving The Redmen on LFC Chicago's social media. 
Liverpool Bar in Chicago – AJ Hudson's
---
Liverpool Supporters Club In Iowa
LFC Des Moines
This is a small but dedicated Liverpool group that received official status from Anfield in 2019. They meet for all matches downtown at The oldest British Pub in Des Moines. The Royal Mile makes no mention of any soccer or early opening times on their website, which is strange when you consider their allegiances. They do have the obligatory red phone box and offer a reasonably priced full English breakfast – or biscuits & gravy for the locals. Also, there is a sister bar upstairs called the Red Monk which is a great destination for Belgian Beer aficionados.
Liverpool Bar in Des Moines – The Royal Mile
---
Liverpool Supporters Club In Kentucky
LFC

Kentucky
Welcome to LFC Kentucky. Also known as the Bluegrass Reds. This official group meet at Molly Malones in the Highlands neighborhood in Louisville for matches. The club has another Liverpool pub in Lexington. Drive a couple of hours west from Louisville to the next whiskey bar. The Paddock has a great patio and a warm welcome for Liverpool fans.
Liverpool Bar in Louisville – Molly Malones
LFC Bar in Lexington – The Paddock
---
Liverpool Supporters Club In Louisiana 
LFC

New Orleans
There is only one soccer bar in The Big Easy. The legendary Finn McCools. Nothing more to add really.
Liverpool Bar in New Orleans – Finn McCools
---
Liverpool Supporters Club In Maryland
LFC

Baltimore
LFC Baltimore was started way back in 2006. They have a place to call their own at Smaltimore on Fait Ave in the Canton district of the city. The club meet here for all games, rain or shine. Also of note, It's one of the few Liverpool pubs we've found with a sushi menu.
Liverpool Bar in Baltimore – Smaltimore 
---
Liverpool Supporters Club In Massachusetts 
LFC

Boston
Connections between Liverpool and Boston run deep. LFC Boston was formed in 2006 and became an official LFC club a couple of years later. They continue to grow and prosper and watch every Liverpool game at Phoenix Landing in Cambridge. This landmark Boston sports pub was launched in 1995, back when Robbie Fowler was banging in the goals. First Touch was launched at the same time. Clearly, something was in the air. The Phoenix is devoted to LFC. You'll find no other EPL supporters clubs here.
Liverpool Bar in Boston – Phoenix Landing
---
Liverpool Supporters Club In Michigan
LFC

Detroit
Detroit is a great city to visit for a weekend, especially if you're into Northern Soul and music in general. Of course, you'll want to drop by Thomas Magee's in historic Eastern Market. Detroit's official Liverpool club meet here for all televised games. The Reds are the only EPL team hosted by this busy downtown sports bar.
Liverpool Bar in Detroit – Thomas Magee's Sporting House
---
Liverpool Supporters Club In Minnesota 
LFC

Minneapolis

This is a very popular official Liverpool club that get together to watch the Reds at Brits Pub in downtown Minneapolis. This long-established little corner of the UK has a great traditional menu and even has its own bowling green available to everyone! Surely a first among supporters clubs? MinneKopites keep their social media updated with announcements about pub opening times, drink specials, and other important info.
Liverpool Bar in Minneapolis – Brits Pub
---

Liverpool Supporters Clubs In Missouri
Official LFC

Kansas City

Known locally as the Kansas City Kop, this is the official Kansas City LFC group. They meet for games at a sports bar on the Missouri side of the river called Chicken N Pickle. The PIckle refers to the sport of Pickleball which is a cross between tennis and ping pong. The pub has actual courts available for hire (2 versus 2). There is a string of these establishments in cities including Wichita and Oklahoma City, with more on the way. other games such as Battleship and Cornholes are also on offer.
Official Liverpool Bar in Kansas City – Chicken N Pickle
---
LFC

Kansas City

This is a smaller, unofficial Reds group in Kansas City. Their home pub is a soccer-friendly place called Strange Days Brewing Company, a short hop across the river from the Chicken & Pickle on your way to downtown KC.
LFC Bar in Kansas City – Strange Days
---
LFC

St. Louis

Liverpool's Official supporter group in St. Louis are not very active on social media, but if you're in town you should head to  Amsterdam Tavern in the heart of Tower Grove South neighborhood. This place really knows how to present the beautiful game. Fans of all stripes meet here daily to watch games in a great atmosphere.
LFC Bar in St. Louis – Amsterdam Tavern
---

Liverpool Supporters Club in Nebraska
LFC

Omaha

This official group meets at the popular Bärchen German Beerhouse where you can enjoy great food, beer, and sunshine in the outside patio area.
Official Liverpool Bar in Omaha – Bärchen
---
Liverpool Supporters Club in Nevada
LFC

Las Vegas

The official Nevada Reds – or LVpudlians – meet at McMullans Irish Pub on Tropicana and obviously attract many visitors from the old country on any given match day. No need to worry about opening times for matches here as the place is rocking 24 hours!
Official Liverpool Bar in Las Vegas – McMullans
---

Liverpool Supporters Clubs in New Jersey
LFC

New Jersey Shore

Speaking of rocking, the Jersey Shore was made famous by The Boss, but now it's claimed by the Jersey Shore Reds who meet at PJ Sweeney's in Brick to belt out some ballads on gameday. There are also a couple of bars in New Jersey that fall under the domain of LFCNY. The Cottage Bar in Teaneck, not far from the George Washington Bridge, has been showing soccer for decades. Deeper into New Jersey, The Nottingham Tavern near Trenton is a new favorite bar for Reds supporters.
Liverpool Bar in Brick – PJ Sweeney's
Official Liverpool Bar in Teaneck – The Cottage
Official Liverpool Bar in Hamilton Township – Nottingham Tavern
---

Liverpool Supporters Clubs in New Mexico
505

Reds
This Liverpool group in Albuquerque were sanctioned in 2018. They have a new home bar downtown at Craftroom and are keen to welcome new members. Join them for a game and ask them what 505 means. OK, we'll tell you. It's the area code for Albuquerque.
Liverpool Bar in Albuquerque – Craftroom
---
Liverpool Supporters Clubs in New York
---
Liverpool Supporters Clubs in North Carolina
Charlotte

Reds
Charlotte Reds list not one, but three home bars on their website. However, none of the bars listed make any mention whatsoever of showing any live sports. One of the bars isn't even in North Carolina! We recommend visiting the group's Facebook page for more concise info. Recently, they have been meeting at Bar LoSo on South Blvd. for games. The club website does have lots of useful information about its history and members but also has the feeling that it was assembled by a group of lawyers. Signing up for membership feels more like you're applying for a mortgage (please don't sue us!).
Liverpool Bar in Charlotte – Bar LoSo
Liverpool Pub in Charlotte – Valhalla
---
LFC

Raleigh
The London Bridge Pub in Raleigh does not mess around when it comes to soccer. The best soccer bar in the State is also the spiritual home of the local Liverpool supporters. LFC Raleigh was started back in 2012 by Ken Kendra and some local pals. The club has official status and is active on social media. Their website hasn't been upgraded for a while but includes some interesting features including a pub cam so you can watch the gang celebrate when the Reds score. You can also sign up for membership, newsletters, and ticket opportunities.
Liverpool Bar in Raleigh – The London Bridge
---

Liverpool Supporters Clubs in Ohio
LFC

Cincinnati 
LFC Cincinnati was formed in 2014 and has over 400 members. This official LFC club caters to local Reds here and over the border in Northern Kentucky. The Liverpool pub in Cincinnati, Rhinehaus, loves soccer and is open for all early games. The original sports bar in Over-The-Rhine district hosts several other EPL supporter groups that we won't name here.
Liverpool Bar in Cincinnati – Rhinehaus
---
LFC

Columbus
LFC Columbus has two viewing locations. Local Cantina in the Brewery District, which is great if you're craving a taco. Also, in the northern suburb of Dublin at McClellan's Pub. This bar is open for every Liverpool match and serves a full Irish Breakfast with your footie.
Liverpool Bar in Columbus – Local Cantina
Liverpool Pub in Columbus – McClellan's
---
LFC

Cleveland
Up on the shore of Lake Erie, LFC Cleveland is another highly engaged, official LFC group in the soccer-mad state of Ohio. They meet for all games at Iggy's bar in Lakewood. They have foosball tables!
Liverpool Bar in Cleveland – Iggy's
---
Liverpool Supporters Clubs in Oklahoma
LFC

Oklahoma
This official LFC group covers Oklahoma City, Tulsa, Stillwater, and Norman. They have a healthy membership and go by the nickname KopLahomans. Join them at Skinny Slims British Pub on Main St. Oklahoma City or at the equally British White Lion Pub in Tulsa where they promise the best fish & chips of your life – with mushy peas, of course. Always call ahead for opening times when planning a visit for a game.
Liverpool Bar in Oklahoma City – Skinny Slims
LFC Bar in Tulsa – White Lion Pub
---
Liverpool Supporters Clubs in Oregon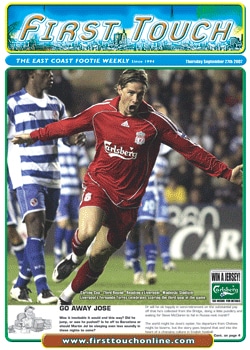 LFC
Portland
LFC Portland has over 700 members. Their home bar in Portland is called the Home Bar, and it's in Portland.
Liverpool Pub in Portland – Home Bar
---
Liverpool Supporters Clubs in Pennsylvania 
Philly
Reds
Rarely, if ever, does an American Liverpool supporters club receive the attention of a celebrated photographer. But that happened to the Philly Reds when Janette Beckman snapped them for a feature in Culture Crush magazine. This incredible photo essay capturing the passion and vibrancy of several LFC groups in the North East can be viewed here. You can experience the passion yourself at Victoria Freehouse on South Front Street, or one of several suburban bars listed here on the Philly Reds website.
Liverpool Pub in Philadelphia – Victoria Freehouse
---
LFC

Pittsburgh
LFC Pittsburgh is one of the newer Liverpool supporters groups. They were formed in 2014 and have over 500 members. Meet them at the Industry Public House in North Fayette for a Liverpool game and join their Facebook group.
Liverpool Pub in Pittsburgh – Industry Public House
---

Liverpool Supporters Club in South Carolina
LFC

South Carolina
This club was awarded official status in 2013 after a four-year wait. They have various home bars around the State that you can check out on their excellent website. Liverpool fans in Charleston meet at Baker & Brewer on Stuart Street where you can score a great brick oven pizza. The Liverpool pub in Columbia is the British Bulldog, while Reds beach bums in Myrtle Beach can be found at McCanns Pub (The Old Bull & Bush)
Liverpool Pub in Charleston – Baker & Brewer
---
Liverpool Supporters Club in Texas
---
Liverpool Supporters Club in Tennessee
---
Liverpool Supporters Club in Utah
Salt Lake City

Reds
This small, unofficial Reds group encourages you to follow them on social media to help in their quest to become the first sanctioned Liverpool group in Utah. Best of luck finding a morning bar in Salt Lake lads!
Liverpool Pub in Salt Lake City -?
---

Liverpool Supporters Clubs in Virginia
LFC Hampton Roads

 
Virginia is for lovers of Liverpool, with three official supporters groups in the State. Hampton Roads Reds are based out of Norfolk. They cater to the Virginia Beach Liverpool fans and they meet for all weekend games at 80/20 Burger Bar in Norfolk, or at the nearby Hair Of The Dog for early games.
Liverpool Pub in Norfolk – 80/20 Burger Bar
---
CVILLE Reds

 
In the gateway city to the Blue Ridge Mountains, you'll find the Charlottesville Reds. They watch Liverpool at Random Row Brewing Company, Join their Facebook group, meet for a game, and don't forget to pick up a club scarf.
Liverpool Pub in Charlottesville – Random Row Brewing Co.
---
LFC Richmond
Where else in Richmond would Liverpool fans meet but Penny Lane? This dedicated British pub in Richmond was opened in 1979 by scouser Terry O'Neill and is now managed by his son Terence and daughter-in-law Lisa. Legend has it that in his capacity as a bouncer, Terry once ejected a worse-for-wear John Lennon from the legendary Cavern Club.
The Richmond Reds offer a warm welcome to all visitors and are currently offering Liverpool Virginia license plates so that you can show your love for Liverpool on your vehicle while you are getting pulled over.
Liverpool Pub in Richmond – Penny Lane
---
Liverpool Supporters Club in Washington 
LFC Seattle
LFC Seattle covers a large region up there in the Pacific North West. The club was formed in 2010 and granted official status in 2013. The Liverpool pub in Seattle is St. Andrew's near Greenlake. Reds in Tacoma head to Doyle's Public House where owner Russ opens up for all the early games.
Liverpool bar in Seattle – St. Andrew's Pub
Liverpool bar in Tacoma – Doyle's Public House
---
Liverpool Supporters Clubs in Wisconsin 
LFC Madison
This small but official group of Reds meet for games up in Madison at Danny's Pub.
Liverpool bar in Madison – Danny's Pub
---
Cream City Scousers 
A short drive East from Madison brings you to Milwaukee on the shore of Lake Michigan. The Three Lions British Pub is a great soccer bar and it's where local Liverpool fans meet for all matches.
Liverpool bar in Milwaukee – Three Lions 
---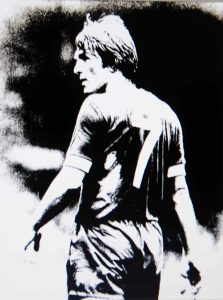 We hope you enjoyed our guide to the Liverpool bars and supporters clubs in the United States. Please contact us with any suggestions, or if you want to list a supporters club.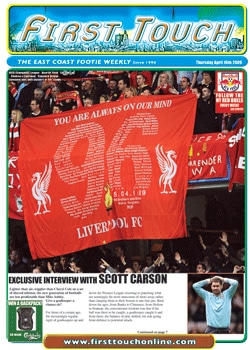 ---
How To Watch Liverpool in the USA on TV and streaming.
Check our soccer TV guide for kick-off times and channels