Here is the complete guide to Liverpool supporters clubs in the great State of Tennessee. This landlocked State is Reds country with several supporters groups all within a morning's drive of each other. Find the perfect bar to watch the Redmen and join one of the growing number of Liverpool Supporters groups in the Volunteer State.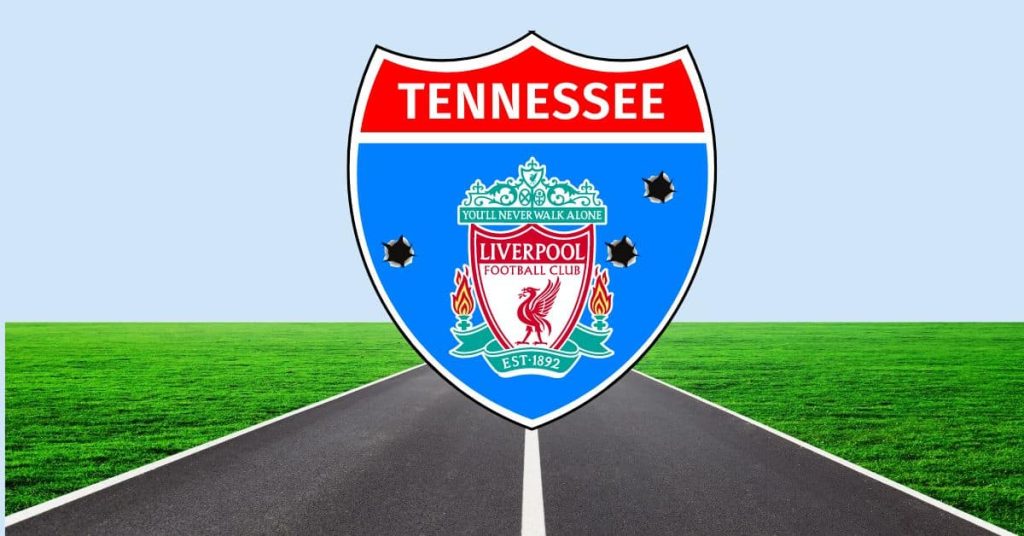 ---
Guide To Liverpool Supporters Clubs In Tennessee
LFC Knoxville
Liverpool fans in and around the majestic Smoky Mountains are well served by LFC Knoxville. This official LFC group in Eastern Tennessee have recently relocated to a new home bar, Boyd's Jig and Reel. This favorite local Whisky Bar is also a great live music venue where you can hear live Scottish, Irish, Cajun, and local Appalachian music.
Liverpool Pub in Knoxville – Boyd's Jig and Reel
---
LFC Chattanooga
You don't need to have a taste for hot chicken to support Liverpool in Tennessee, but it helps. Party Fowl, a local chain of hot chicken restaurants, is host to several supporters clubs in the State, including this one. Chattanooga in southern Tennessee sits on the border with Georgia. This small, official LFC group  meet at Party Fowl for all games.
Liverpool Pub in Chattanooga – Party Fowl
---
LFC Nashville
This LFC group in middle Tennessee was formed by local fans in Music City in 2011 but didn't receive official status until 2018. Come and meet them for a game and a sing-song at the local Party Fowl in the Donelson neighborhood.  Sign up at the club website for membership and a scarf.
Liverpool Pub in Nashville – Party Fowl
---
LFC Murfreesboro
You may not be familiar with Murfreesboro, but they're not just small town in Nashville. Murfreesboro boasts its own official LFC group who meet at their local Party Fowl for games.
Liverpool Pub in Murfreesboro – Party Fowl
---
Watch Liverpool games in Tennessee on TV.
Check our soccer TV guide for kick-off times and channels