There's been an explosion of interest in Liverpool football club in New York over the past decade. Consequently, several new Liverpool supporters clubs and Liverpool pubs have sprung up in the city. We list them separately here, but it's all one team at the end of the day. YNWA.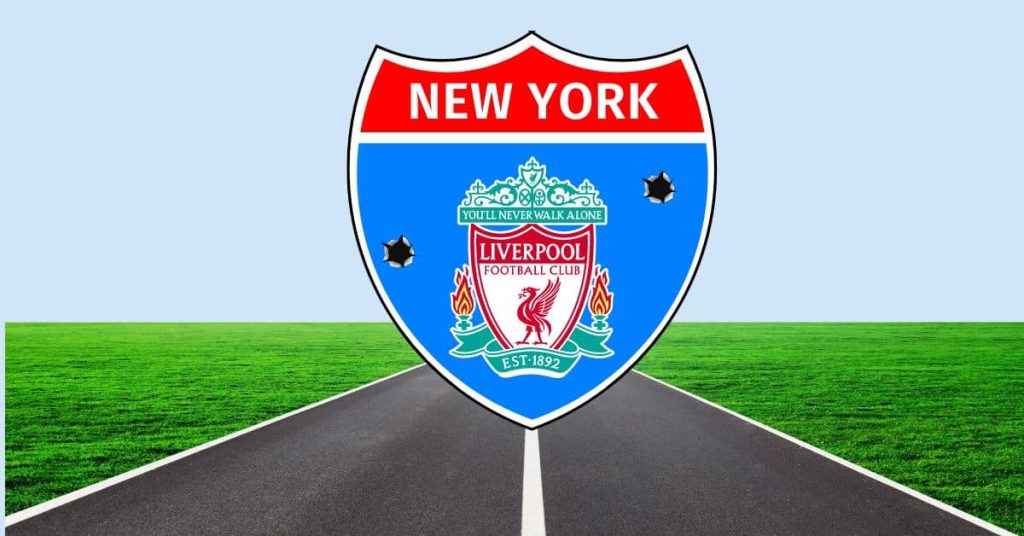 ---
Guide To Liverpool Supporters Clubs In New York
Liverpool FC's original impact in New York was felt not so much as a result of their occasional summer tours to the region, but more by a brief appearance on grainy, late-night TV in 1964.
Gerry & The Pacemakers date with the Ed Sullivan Show coincided with one of the aforementioned Reds games in New York. This was also at the height of Beatlemania. The Fab Four had performed on the Ed Sullivan show earlier in the year to national acclaim. No pressure then, as relative unknowns Bill Shankly, Ian Callaghan, and the boys trod the same boards and belted out 'You'll Never Walk Alone' alongside Gerry Marsden to a bemused American TV audience of millions.  At the end of the day, it's fair to say that the anthem caught on.
This all went down before the Beatles met Bob Dylan – so Strawberry Fields and Lucy In The Sky WIth Diamonds hadn't even been conceived yet. Meanwhile, Liverpool FC were still dreaming of their first-ever FA Cup win! The times they were a-changin'.
Liverpool Supporters Clubs In New York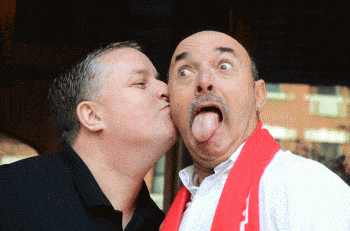 LFC

NY

The first official Liverpool group in the USA has been around in one form or another since games became available to watch in NYC. You can read all about the group on their informative website and social platforms. The 11th Street Bar in the East Village is the long-time home of LFCNY. The bar has a great reputation as a local live music venue in the evenings but is equally dedicated to showing all Liverpool games in the mornings and afternoons. Games usually get very busy here and a few blocks down at The Grafton, to the benefit of other soccer bars in the area.

Shillelagh Tavern is the official Queens Liverpool bar in the busy neighborhood of Astoria. LFCNY are an ever-expanding group so it's worth checking their website from time to time to keep up with the latest news.
Liverpool Bar in East Village – 11th Street Bar, The Grafton
Liverpool Pub in Eastchester – Mickey Spillane's
Liverpool Bar on Long Island – Prost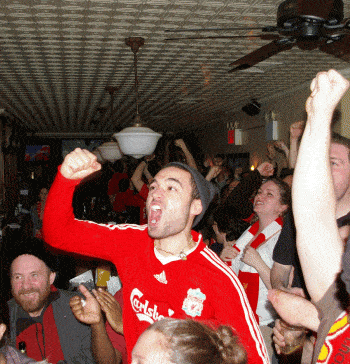 ---
LFC

Brooklyn

LFC Brooklyn is one of the most recently  sanctioned Liverpool groups. They only became official in December 2022, joining over 300 Liverpool supporters groups worldwide.

The club grew organically out of The Monro pub on 5th Avenue in Park Slope, Brooklyn. This small, neighborhood bar is owned by Reds fans who have worked hard to build up interest in Liverpool in Brooklyn. The bar has opened for every Liverpool game for the past decade. There's no better place to be in Brooklyn when Liverpool are playing, but we recommend arriving early. Also, if Monro is too busy you can try the Black Horse Pub a few blocks south. That's if you don't mind things getting a bit Spursy.
Liverpool Bar in Brooklyn – The Monro
---
Carragher's

NYC
Carragher's is run independently of LFCNY, but owner Brian McLaughlin is a one-man tour de force when it comes to promoting Liverpool in New York. Located in downtown NY near Wall Street, this subterranean bar has even built a shrine for Liverpool fans called The Boot Room. Fans from pre-NBC days will recognize this as a tribute to the legendary mid-century coaching staff of Shankly, Paisley and others that helped shape Liverpool into the legends they are today. This is where Reds fans congregate to create a special atmosphere on game days. The bar also hosts special events featuring Liverpool legends, and the man himself has been known to drop in from time to time.
Liverpool bar in downtown Manhattan – Carragher's
---
Flower City

Reds
What's black and white, and red all over? The Magpie Irish Pub when Liverpool are playing! If you need reminding how big New York State is just drive North-West from NYC for 7 hours. Eventually you will reach The Magpie in Rochester on the shore of lake Ontario. This is the home of the Flower City Reds for all Liverpool games. Join them on Twitter, or drop by the Magpie for a game. Call first for opening info!
Liverpool Bar in Rochester – Magpie Irish Pub
---
Watch Liverpool games in New York on TV.
Check our soccer TV guide for kick-off times and channels