This is a complete review of Liverpool supporters groups and Liverpool bars in California. Watch Liverpool at the right pub anywhere in the Golden State and meet up with other Reds for a game.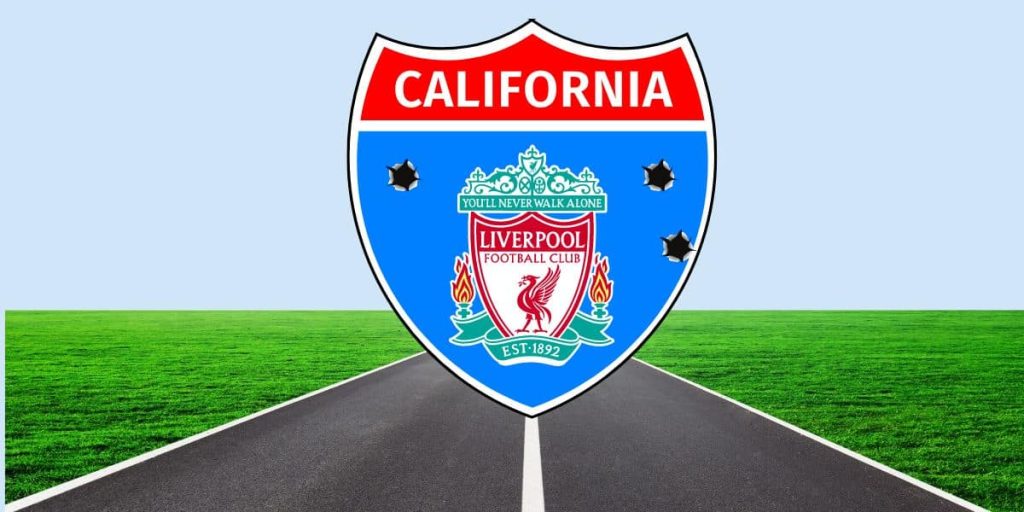 ---
Liverpool Supporters Clubs In California
LFC

San Diego

LFC San Diego are a large, passionate, official Liverpool supporters club in Southern California. Henry's Pub in the Gaslight district. is their home bar. Henry's website makes no mention of this but does have one of those head-spinning introductory videos of self-conscious patrons gurning while dancing badly. Shakespeare Pub and Princess Pub (owned by Liverpool fans) are also popular. These two British pubs in San Diego have a great reputation for showing live soccer stretching back decades. The club's Facebook page keeps you updated with game venue information.
Liverpool Bar in San Diego – Henry's Pub, Princess Pub, Shakespeare's Pub
---
Southern California
Kopites
Further north, but still in San Diego County, this official supporters group covers the northern area and are based in the small coastal town of Carlsbad, famous for Tamarack surf beach. Meet under the palm trees at Senor Grubby's where surfin' birds mingle with Liver birds to watch Liverpool matches. Grubby's has a great Mexican menu and a website that lists all its upcoming sporting events – except soccer.
Liverpool Bar in Carlsbad – Senor Grubby's
---
LFC

Orange County

Moving on up, Orange County in Southern California is known for its sun, sea, and Disneyland. Consequently, Mickey Mousers feel right at home here. Liverpool fans here gather in Tustin at Rock & Brews, one of a chain of live music pubs owned by half of KISS. Make-up is encouraged, but not compulsory.
Liverpool Bar in Anaheim – Rock & Brews Pub
---
OLSC

Long Beach

A 20-minute drive and one county away from Anaheim is where you find the next official LFC group.  The Long Beach lovers of Liverpool meet at Gallagher's Pub for several good reasons. Firstly, they are open for every Liverpool match. Secondly, they are kid-friendly and welcome fans of all ages. Third, they are just four blocks from the beach. OLSC Long Beach also get top marks for their social media activity, and for keeping fans updated with current event info and news.

Liverpool Bar in Long Beach – Gallagher's Pub
---
LFC

Los Angeles

As is clear from this page, Southern California, like Florida, has a large concentration of Reds supporters due to its popularity with tourists and ex-pats alike (Brits are renowned for turning red in the sun). Joxer Daly's is a serious soccer bar in West LA and the home of the official LFC Los Angeles club. Join them for one of those West Coast silly o'clock kick-offs next time you are in town for an audition.
Liverpool Bar in Los Angeles – Joxer Daly's
---
Pasadena

Reds
The Pasadena Reds were thrilled about being sanctioned as an official Liverpool supporters club in 2016. Unfortunately, their website and social media have been mysteriously quiet for a few years. Consequently, we can't tell you what's on their mind today. Fortunately, they list Lucky Baldwin's British Pub as their home bar. This is an excellent choice because of its dedication to showing live games. Nevertheless, you should always call ahead to confirm opening times!
Liverpool Bar in Pasadena – Lucky Baldwin's
---
LFC San Francisco Bay
This is one of the oldest and largest Liverpool supporters group in the USA. Firstly, two local Liverpool fans formed this club back in 2008. Subsequently, the club grew and was awarded official status in 2015. Additionally, the club is one of the best for communications. Their website and social media are constantly updated. They publish everything you need to know, and some things you don't.
LFC SF Bay covers a large area of Northern California. The local Reds meet for all games at Chief Sullivan's on Green Street. This well-established Irish pub is in a great area for sightseeing. The famous City Lights bookstore is a couple of blocks away. More importantly, the bar is open for all Liverpool games from 6 am onwards.
Liverpool Bar in San Francisco – Chief Sullivan's
---
LFC Sacramento
The most Northerly of California LFC clubs meet at American Field House on Fulton Street in the Capitol City of Sacramento. First thing to do if you're a Red in Sacramento would be to sign up on Facebook.to join the club. Secondly, always check ahead to see if the bar is open for the early game. Actually this advice applies to most West Coast soccer bars due to the inconvenient time differences.
Liverpool Bar in Sacramento – Field House 
---
Find TV info for Liverpool games in California.
Check our soccer TV guide for kick-off times and channels