A lack of an actual home field is again proving to cause issues for New York City FC. The team announced its first-round home playoff game is moving to Citi Field.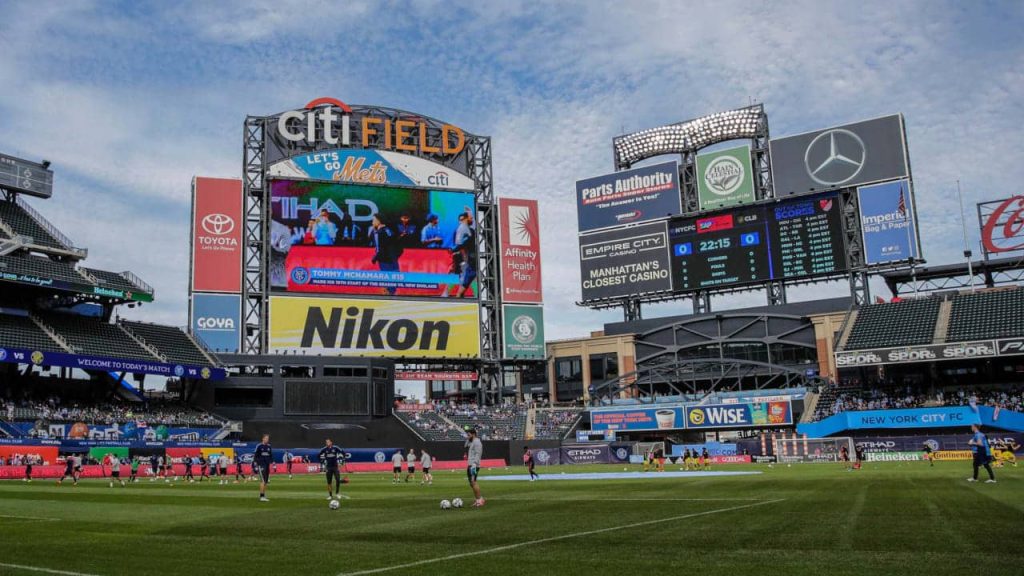 Nomadic New York City FC Pitch Up In Queens For PlayOff
By Matthew Stein
The team typically plays home games at Yankee Stadium but it's unavailable because the Yankees are still in the MLB playoffs. So, NYCFC planned to host Inter Miami at the home of their local rivals NY Red Bulls. But once the NY Mets were eliminated from the MLB playoffs, NYCFC moved its game on October 17th to Citi Field.
Over the summer, reports emerged that NYC Mayor Eric Adams liked the idea of NYCFC building a stadium at Willets Point near Citi Field in Queens. In the past, the team confirmed it was also looking at Harlem River Yards in the Bronx. In September, Firsttouchonline.com broke down the benefits of building a stadium at either location.
Unfortunately, there's been no progress on new stadium talks in the past month. The club has remained tight-lipped about possible locations and if any deal is imminent. Once a site is selected, it still needs to be approved by New York City's Uniform Land Use Review Procedure (ULURP.) That process takes about a year and then construction can finally start.
While most fans are relieved the game will be played at Citi Field instead of Red Bull Arena, it highlights the need for a permanent home for NYCFC. The defending MLS champions have played "home games" at six stadiums in four states this season.
Currently, there's still hope that a new stadium could be ready as a practice facility for countries playing at MetLife Stadium in the 2026 FIFA World Cup. That's still four years away, making the club's nomadic nature last at least as long.
---
Matt is a travel advisor specializing in sports travel. He will customize your entire trip so you can watch your team anywhere in the world. Visit www.uniqueluxurytravels.com Or e mail Matt directly.