Bruce Arena has taken over the USMNT after the sacking of Jurgen Klinsmann. It's difficult to celebrate a man losing his job, but when that man has millions of dollars in the bank, did not fulfill his promises, and travels around on his own helicopter from his transplanted home in sunny California, that takes the edge off a bit.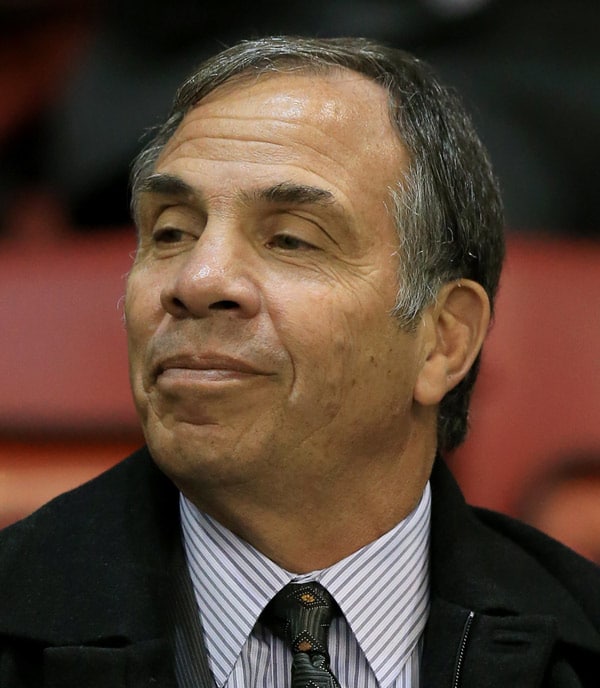 Tim Hall's View From 101
Jurgen Klinsmann is out at US Soccer. His time as head coach of the men's national team had some highs, mostly in friendlies, and many lows, most when it actually counted. He did court some dual nationals to commit to the USMNT, perhaps ensuring some future success down the road, and if that comes to pass, Klinsmann deserves praise.
His time as head coach overlaps with his time as US Soccer technical director, a position from which he has also been dismissed. Any credit the German gets for capping German-Americans for the future must be mitigated by the US missing the last two Olympics, much to the detriment of players that were already in the system and would have been served well from the experience at a young age of playing on the world's stage.
Throughout his time at the helm, Jurgen Klinsmann spoke down about the quality of America's domestic league and encouraged players to go overseas to Europe, because only there would their skills be honed to the level necessary to push the USMNT to where it needed to go.
Matt Miazga
Perhaps, then, there is a case study of the Klinsmann era in Matt Miazga. Miazga, with his choice to play at the senior level for either the nation of his birth or Poland, shone as a central defender for the New York Red Bulls and the youth US teams, enough so to make Klinsmann give Miazga a call and cap-tie him to the US.
Miazga did exactly what Jurgen would have wanted, leaving New York for the greener pastures of Chelsea, where, as a big young American in a big money side which was in flux at the time, predictably Miazga saw next to no playing time. Chelsea, as they do, loaned Miazga out to Eredivisie side Vitesse where he finds playing time when he can.
Matt Miazga is by no means a bust – it would be too early to say either way for certain – but his consistent playing time in Major League Soccer is what got him the cap with the senior national team, and now, his lack of consistent playing time has not only cost him more experience with the USMNT, it is actively costing him experience in Europe just when he needs it the most, and when he could have easily had it if he had stayed at home.
It is this that perhaps speaks best to the Klinsmann era. Anything that went right for the US was undoubtedly owed to Jurgen's immense international acumen. Anything that went wrong, well, that was because they didn't understand. Who are "they"?
Sacked
Anyone who would dare criticize. Even at the very end, even at the death of his tenure, even as – if you believe some reports – he knew he was sacked and had agreed to a new job, Klinsmann couldn't resist a shot across the collective bow of the non-believers, saying to the New York Times:
"Soccer is emotional, and a lot of people make conclusions without knowing anything about the inside of the team or the sport… The fact is we lost two games (the first two games of the last round of World Cup qualifying). There is a lot of talk from people who don't understand soccer or the team."
This language from the now-former vanguard of American soccer is not new nor is it unique. Most of Klinsmann's comments in rough waters were to wonder what all the fuss was about. He was, after all, hired because he knew the way, because he saw the bigger picture, and all of us dumb fans with beer in our guts and money in our hands would have to shield our eyes from it lest we be blinded by the sheer complexity of it all, lest our hearts explode in our chests when we realized the majesty of our inevitable victory.
Truth
But this is the way that a cult leader would talk once the families of the gullible and the heathen media get wind and show up to the compound to see exactly what was going on. It's a mix of "all is well, all is well, we're going about our day peacefully, so should you" and "only I know the truth, only I tell you the truth, everyone else wants to lie to you, everyone else wants to do you harm, I am the only one that actually cares for you. Trust me. Trust me with your everything.
If you were one of those believers, that knew as-sure-as-eastern-sunrise that Klinsi would lead us all to the Promised Land, then there's nothing the rest of us can do or say that will convince you that ultimate salvation wasn't just around the corner or behind the next asteroid.
That's part and parcel of buying in to the cult; a big sign in the window that says "VICTORY GUARANTEED TOMORROW" and you turn up the next day and the same sign is still there and you have to convince yourself that yesterday it was a different color.
Arena Of Dreams
Bruce Arena takes up the job, now. Ten years older (and judging by the looks of him, a few pounds heavier) from his first stint in charge which saw the US Men reach the World Cup quarterfinals in 2002  and should have reached the semis and may Torsten Frings die a thousand deaths. In the intervening years,
Arena has, ignoring a disastrous time leading the Red Bulls, led LA Galaxy to become one of MLS's glory clubs in a city that loves glory. This has been by managing what can favorably be described as an all-star team.
But just because you have the talents of David Beckham and Landon Donovan and Robbie Keane et al at your disposal doesn't mean they'll all work together. Yet the record will show that they and others have worked together under Bruce Arena's watchful eye. And what, really, is a national team if not an all-star team, a bunch of talent needing to be wrangled, a host of egos to be massaged, a bunch of instruments to be played?
Arena's contract runs for two years, enough time perhaps to pull the USMNT out of their death spiral and into another World Cup. After that, regardless of how it turns out, Arena can make a few phone calls and have his pick of jobs anywhere in the football landscape. US Soccer can then have its pick of any number of deserving candidates to lead it on into the future beyond.
And now that Los Angeles has an opening, may we recommend a transplant who believes in his own cult of personality? He'll supply his own helicopter.