First Touch Online Soccer Publication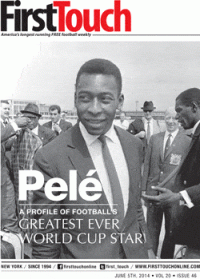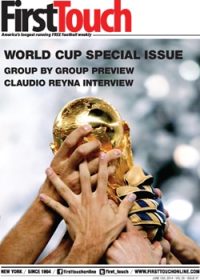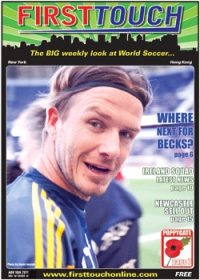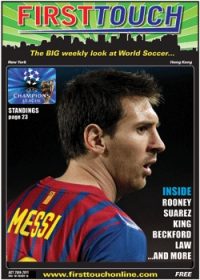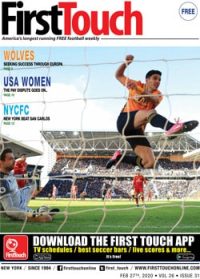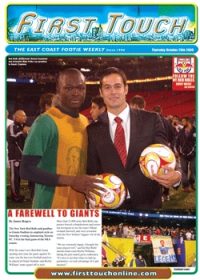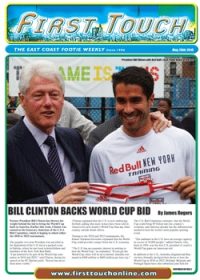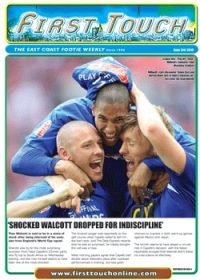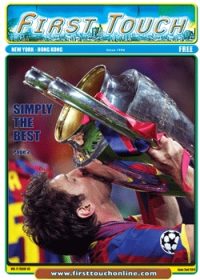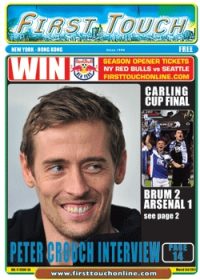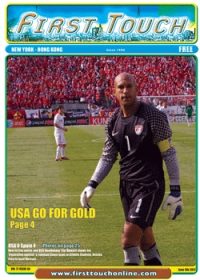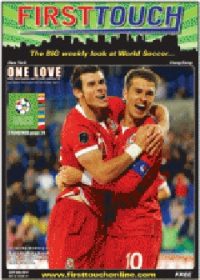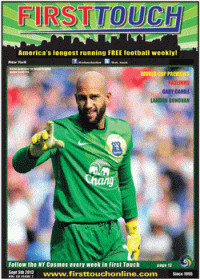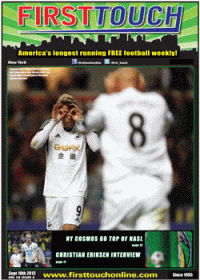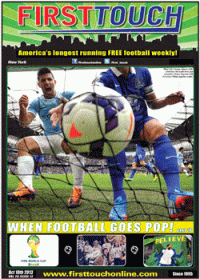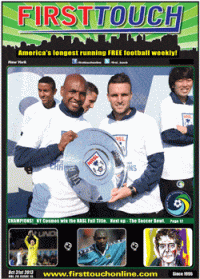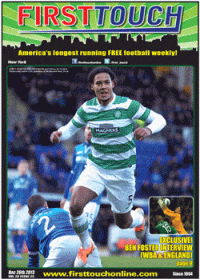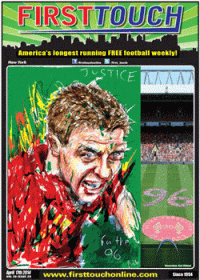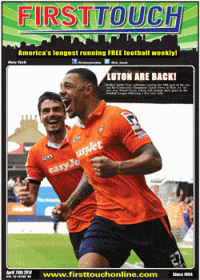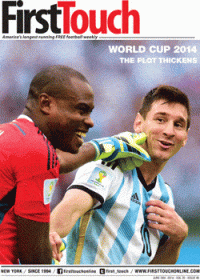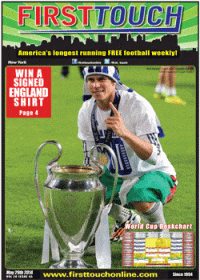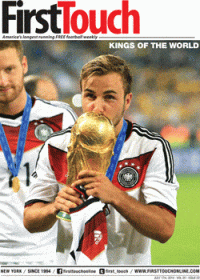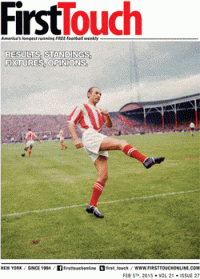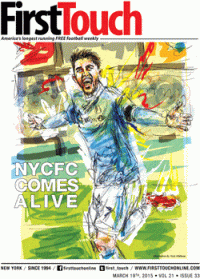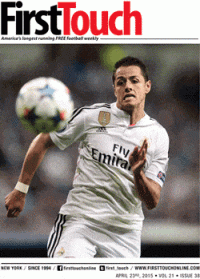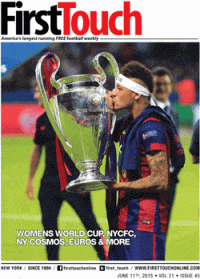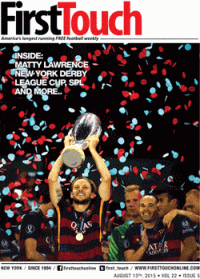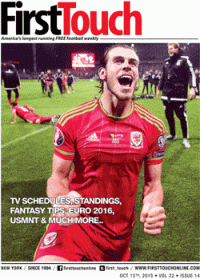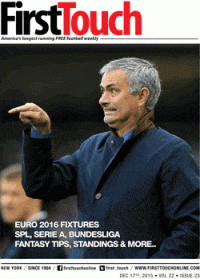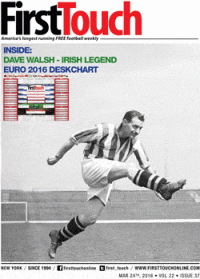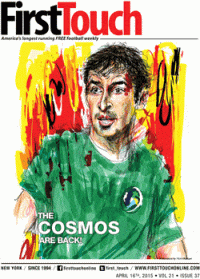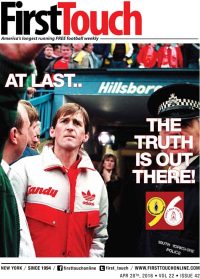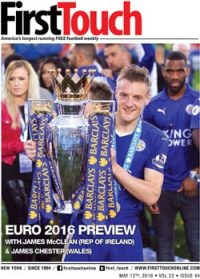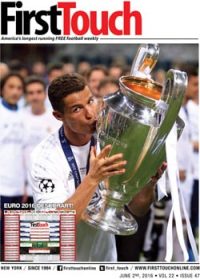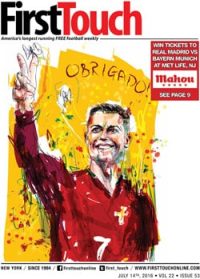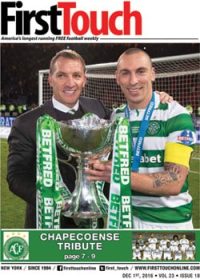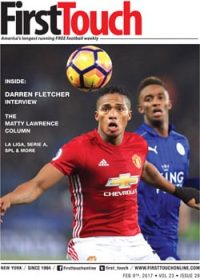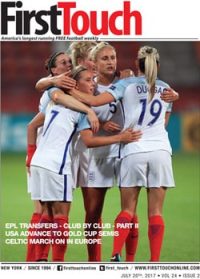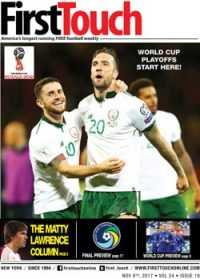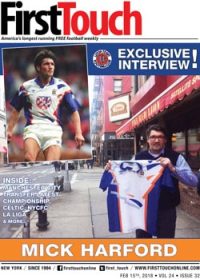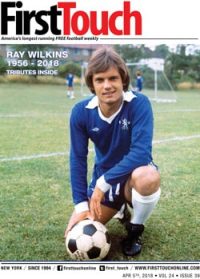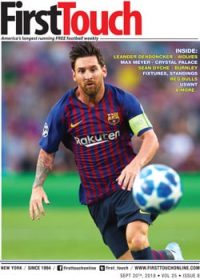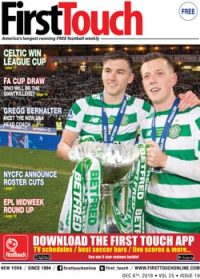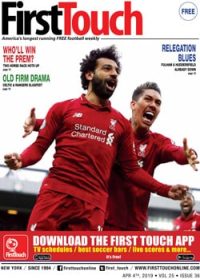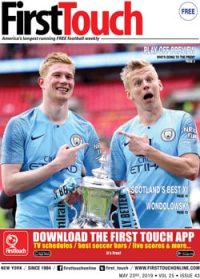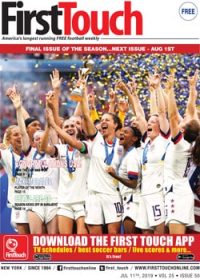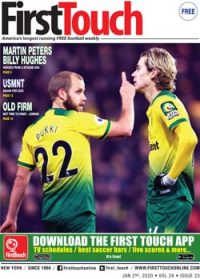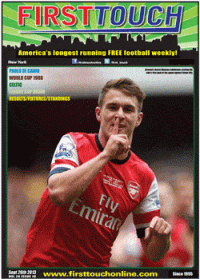 First Touch is New York's longest-running and best-loved soccer publication.  Here you'll discover all the best soccer bars in the USA for watching your favorite teams. Our Soccer TV Guide will help you watch the Women's World Cup and all the other big games this week.
Also, you'll find Soccer supporters clubs for the popular teams in every City and State in the USA. Furthermore, you can read hundreds of great articles and interviews from our archives, all free on this amazing website and mobile app.

Soccer Supporters Clubs In The USA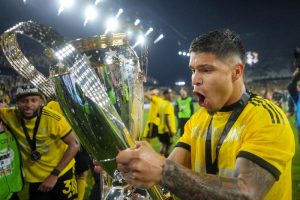 The Columbus Crew won the third MLS Cup in club history after defeating the Los Angeles Football Club, 2-1, at Lower.com Field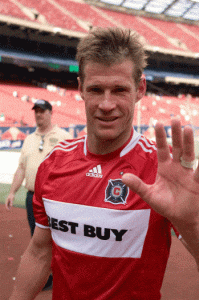 Chicago Fire former Fulham star Brian McBride is thrilled to see his ex-teammates at Fulham qualify for next season's Europa League.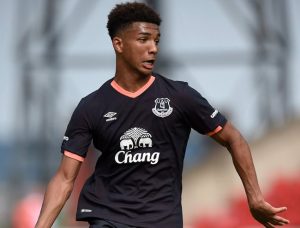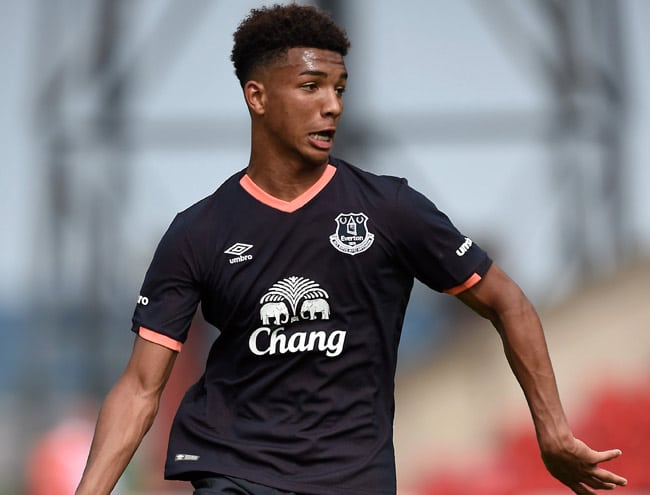 Mason Holgate has found his way at the top level by fighting it out with the Premier League's elite. Read this fascinating interview with the Everton star.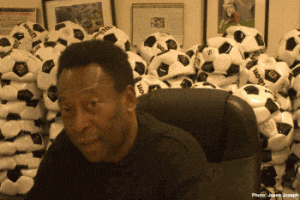 Pele The King of football has died age 82 in Brazil. The 3 time World Cup winner was surrounded by his family in hospital. Here is our profile of the...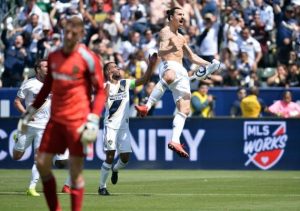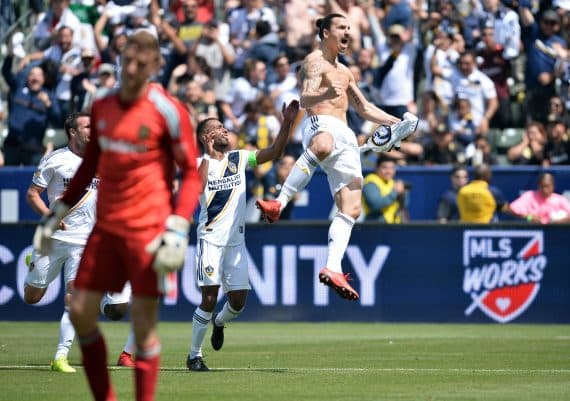 The transfer of Zlatan Ibrahimovic to the LA Galaxy of Major League Soccer was not surprising as an idea, but surprising in its timing.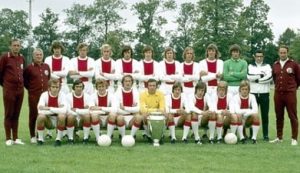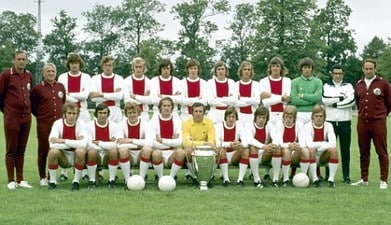 Dave Bowler reflects on the great Ajax 1971-73 team that was so dominant in Europe at the time, winning the European Cup 3 times in a row as Dutch Champions.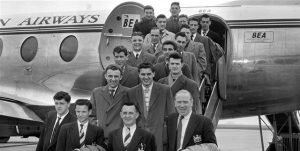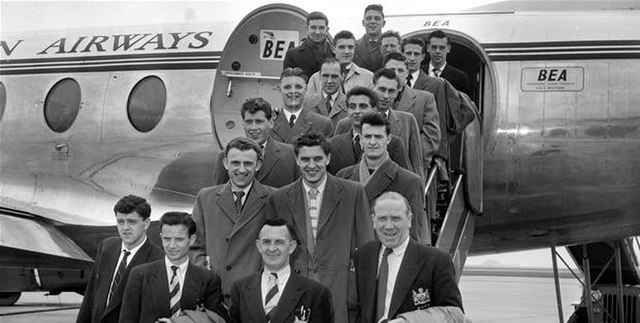 Welsh international Graham Williams remembers the Busby Babes of Manchester United from likely conquerors of Europe to a team with no future.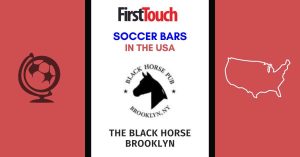 The Black Horse pub is the best soccer bar in Brooklyn. This English pub in Brooklyn is a pioneer of NY soccer bars. Visit Brooklyn's best soccer bar today.
Read More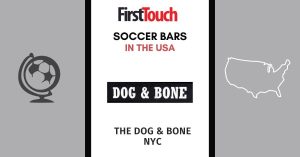 The Dog & Bone is one of the most popular soccer bars for watching World cup games in midtown Manhattan. Enjoy the special matchday atmosphere in a British pub.
Read More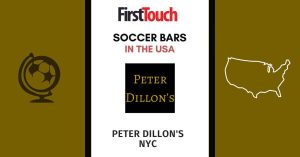 Peter Dillon's is a Newcastle United Supporters bar in midtown Manhattan run by passionate Newcastle fans. This is the place to be in NYC for Newcastle games.
Read More

Podcast - Just Look At His Face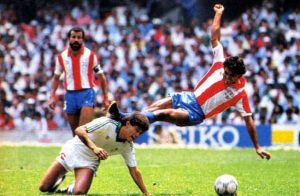 Chris Lepkowski and Dave Bowler head for the Aztecs as they re-live two of the most enthralling World Cups - Mexico 70 and 86. From Pele to Maradona.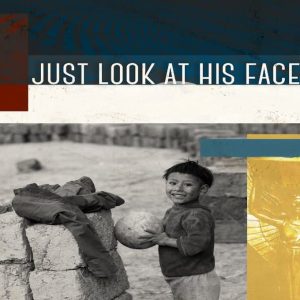 This week's podcast we go in search of football's soul. Where has it gone? How do we get it back? In the meantime, let's put football straight...

Classic Articles From The Archives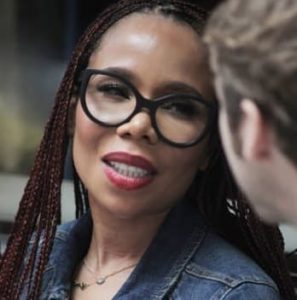 Bob's eldest daughter, Cedella Marley, talks to Jon Langford about her new line of football clothing and her dad's love of the beautiful game.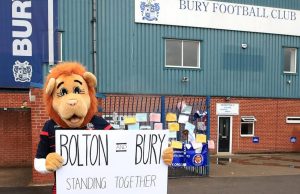 Bury FC were expelled from the EFL this week due to financial difficulties. Bolton Wanderers could be the next team to go.