On February 6th 1958, a tragedy on the airfields of Munich had turned a Manchester United side known as the Busby Babes from likely conquerors of Europe to a team with – literally in too many cases – no future, in the blink of an eye. Welsh International Graham Williams recalls the events.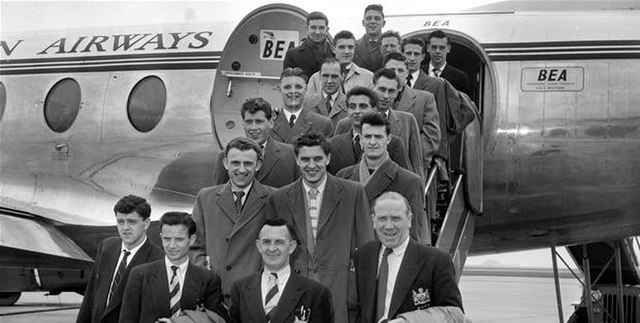 In the wake of such catastrophe, football seems such a trivial little pastime, and yet it was the game that gave those left behind a reason to go on, offering a momentum to their ultimate and necessary recovery, providing purpose. As the front cover of the United Review proclaimed on March 5th, "United will go on". After all, what other choice is there for a great institution?
That plane went down in Munich on February 6th, a disaster that sent shockwaves far beyond the environs of Manchester, right across the country and into the heart of the footballing community, wherever they played the game. Future Wales and FA Cup winning captain Graham Williams was a young footballer starting to make his way in the game while simultaneously doing his duty elsewhere, as he recalls.
Graham Williams On The Busby Babes
"I was doing my National Service and Bobby Charlton was in the same camp with me, Duncan Edwards as well. In 1955, West Brom had played United in the FA Youth Cup Final, so we had history with them and I had a lot of feeling for those boys. I vividly remember hearing the news – I can't remember where I was when Kennedy was shot but I remember when I heard about United's plane.
"We'd just finished a regimental game, we were coming in to eat afterwards and somebody said the United plane had gone down. The shock was horrendous, everybody trying to find out who had survived. We lost friends, not just footballers.
"It was very early in the days when people started flying to games. People were frightened of flying anyhow, so when that happened, it sent a shiver through everybody. A few years earlier, Torino had lost a team in another crash, so purely from that point of view, as a footballer, you were a bit worried about your team going abroad and having to get on a plane yourself."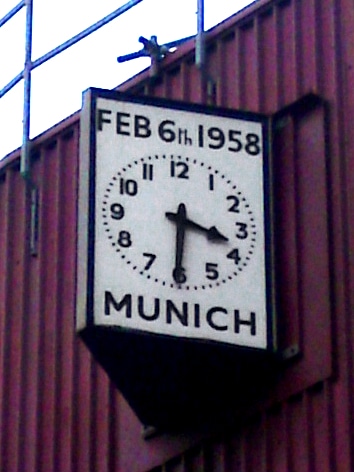 Young Men In Their Prime
United had a side that was loved at that time, even by the neutral, an age long before much of the populace became jaundiced by their Premiership success. The recipe for that far reaching admiration – youth, excitement and genius as Graham Williams explains.
"Manchester United were such a side at that time. They played great football, they were very exciting, and they were all very young men with their best football still in front of them. The Busby Babes were going to be the biggest thing we'd ever seen in England because they were a beautiful footballing side, great skill, lovely to watch. Early in the '50s, it had been Albion who had nearly done the double in 1954, Wolves were a big side as well, but United were overtaking us both, so they would have become huge anyway.
"Eddie Colman could send a whole stand out of the ground with the way he swerved, a brilliant player. Tommy Taylor was some centre-forward. They were playing here one time when I was still just a youngster and I watched them training, preparing, and to see what he could do was just incredible.
Tommy Taylor
"Van Basten was about the closest I've seen  to Tommy, that's how good he was. He had a brilliant scoring record for United and England and he would have gone on to do amazing things in the game.
"Then there was Duncan. Duncan Edwards was from just down the road, from Dudley, and it's a pity he didn't come here instead of going to United! He was such a great player.
Duncan Edwards
"You have to be careful because the tragedy, the fact that he died so young, the fact that he played so little football, it all turns him into a legend and we shouldn't. We should remember him for the great player he already was because that's more than enough. He was a man, not a cartoon.
"Duncan gets bigger every year, the more we talk about him, but he actually was a giant, he really was. He played against us in that youth game in 1955 and he murdered us because he was already a man. We were in awe of him even then.
"We had a great youngster called Barry Hughes that people were expecting great things from, but Duncan destroyed him and the rest of us. He was in the England side at 18, I remember going to see him play for England at Wolverhampton, he was just so mature and he wasn't out of his teens. Here was a player that could have played in the World Cup in 1966, maybe in 1970 as well. A truly great player.
Special Players
"Yet even Duncan didn't look immeasurably better than the rest, great player that he was. That was because it was a football team filled with very special players.
"They were already a phenomenon with a couple of titles behind them, they might have done the double in 1958, even the treble they had to wait another 40 years for. Great as Liverpool became as United were again, I don't know that we've ever seen a better team than United were since then".
By Dave Bowler