James Rogers sits down with Welsh actor Michael Sheen to discuss his role as Brian Clough in 'The Damned United'.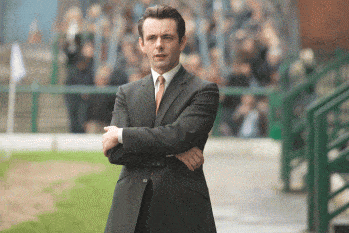 Being Brian Clough – The Michael Sheen Interview
Brian Clough was one of British football's most controversial characters. Brash, outspoken, and fiercely ambitious, the former Forest, Derby, and Leeds manager is one of the game's great cult figures.
Loved by fans but loathed by the football authorities, Clough was one of the biggest stars in seventies and eighties Britain. One of the first people to realize the link between football and celebrity, the opinionated North-easterner quickly became the television face of football, never missing an opportunity to pontificate, or even better, to needle his enemies.
Whether launching a tirade against the Football Association, opposition managers, or even the Conservative government, Clough was a headline writer's dream, as acerbic as he was articulate. 'Old Big' Ead', as he was known, was as famed for his mercurial wit as his haul of trophies.
Clough continues to fascinate even now, five years after his death, and has been the subject of countless books and articles. David Peace's controversial 'The Damned United', which gives a fictionalized account of Clough's turbulent 44-day reign at Leeds United, has now been turned into a film starring Oscar-nominated actor Michael Sheen. First Touch sat down with Sheen to discuss the challenges of playing one of British football's best-known, yet most divisive, characters.
The actor, who won an Oscar nomination for his portrayal of David Frost in 'Frost/Nixon', explains that he jumped at the opportunity to play Clough, whom he remembers clearly from his own childhood in Port Talbot, Wales.
TV Times
"When I first started seeing him on TV, I didn't know that he was a football manager; he was just this larger-than-life character," he says. "You could see the way people reacted to him on TV. They loved him, but they were wary of him.
They didn't know what he was going to do next – he was totally unpredictable."
"I remember he made people shout at the TV. He pushed buttons, so I was very aware of him," added Sheen.
"[But] I didn't know anything really about his time at Derby, so that was the big revelation to me."
Prior to joining Leeds, Clough took unfashionable Derby County up from the old second division to the first, which is the equivalent of today's Premier League. Aided by his long-suffering assistant Peter Taylor, he then shocked British football by winning the first division title in 1972.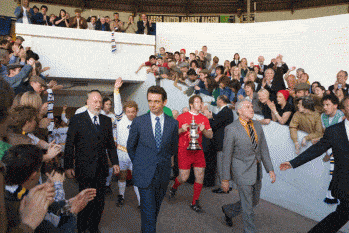 David Peace
David Peace's award-winning book describes Clough's turbulent Leeds spell from inside his head, painting a compelling picture of a man racked by demons. Slammed by Clough's family and some of his former colleagues, the novel paints the young manager as both vulnerable and egomaniacal, a hard drinker ruthlessly obsessed with eclipsing Don Revie, his nemesis and all-conquering predecessor at Leeds.
Never one to mince his words, Clough had been a longstanding critic of Leeds' uncompromising style under Revie, so his appointment was a bombshell. What happened next has become the stuff of sporting legend, as the new manager clashed repeatedly with the star-studded Leeds team and the club's directors. Shortly after taking over, for example, Clough famously told the players that they should throw their medals in the bin, because they had won them by cheating.
In researching the role, however, Sheen also focused on Clough's early career. A prolific striker for Middlesbrough and Sunderland, scoring an incredible 251 goals in 274 games, Clough saw his playing career cut short by injury when he was in his late twenties. Thrown on the scrap heap in the prime of his career, he then launched himself into coaching with the same obsessive vigor he had displayed as a player.
Injury
"The injury was central to everything about him – the frustration, the anger, and the bitterness, and all the rest of it," explains Sheen. "He was a man who was prevented from doing what he loved doing and was brilliant at."
The youngest manager in the Football League at just 30 years of age, Clough cut his teeth at Hartlepool United, later moving to Derby, Brighton, Leeds, and Nottingham Forest. Like Derby, Forest were lurking in the second division when Clough arrived, but he and Taylor soon turned the team into a football powerhouse, winning two European Cups and another first division title.
Clough, who once said: "I wouldn't say that I'm the best manager in the business, but I am in the top one," was a godsend for impersonators and talk-show hosts with his distinctive nasal drawl. As famed for his witticisms and outbursts as for his on-field successes, "Cloughie" was ever-present on Britain's TV screens and in its newspapers.
No stranger to this type of high-profile role, particularly after his award-winning BBC portrayal of troubled actor Kenneth Williams, Sheen admitted that Clough still posed a challenge.
Ol' Big Head
"The difficult thing, and it has been the same with a lot of these public figures like Clough, Frost, and Kenneth Williams, is the figure that we know is the public figure," he explains. "[But] what are they like at home? What are they like in the dressing room? What does he sound like when he swears?"
The actor read a great deal about Clough to prepare for the role, notably 'Provided You Don't Kiss Me', journalist Duncan Hamilton's acclaimed biography of Clough's trophy-laden Forest years.
"Clough was an iconoclast in a way. He self-mythologized, and he knew that he was creating his own legend as he went along," added Sheen. "The big revelation for me was that, for a man who was famous for his self-confidence, actually, what was there was a lack of self-confidence."
The central episode of 'The Damned United' is a perfect example of this.
Leeds Calling
"If he was confident enough, he wouldn't have needed to go to Leeds; he wouldn't have needed to defeat Revie," explains the actor. "Our Clough, in our story, he has to go to Leeds, he has to take the job – he has to try and do better than Revie."
"He has got this obsessive, driven, quality about him, that everything has to be perfect, everything has to be right," adds Sheen, describing a scene where Clough maniacally prepares for a pivotal game. "He's a control freak. The way he worked with teams was like a cult leader, in the way he demanded absolute respect, absolute loyalty, absolute obedience at all times."
The mercurial, wise-cracking Teesider was a dream role for Sheen, who has recently been working on the suspense thriller 'Unthinkable' with Samuel L. Jackson.
"He has got every quality you want in a character that you play," explains the actor. "He's eloquent, intelligent, outrageous, funny, charismatic , unpredictable – but, at the same time, very difficult."
Whereas Peace's novel attempts to describe Clough's troubled internal monologue, the film offers a more conventional narrative, which gives it a much lighter, even darkly comic feel.
Dark Role
"In the novel you're hearing it all from inside his head, [but] there's no narration in our film," says Sheen. "So, as soon as you're looking at it from the outside, immediately it seems less dark. But it wasn't a less dark place for me to be in my head when I was playing it – it was possibly one of the darkest things I have ever done."
Sheen also gets the opportunity to display his own football skills in the film, notably on the Leeds training ground where Clough clashes repeatedly with his players. Though at 12 Sheen was offered an apprenticeship at Arsenal, his family was unwilling to uproot from Wales, although the actor remained a committed player through drama school, eventually captaining the Royal Academy of Dramatic Arts (RADA) team.
"I used to be pretty handy with a ball," he says, adding that, as a young manager, Clough was keen to prove his footballing superiority over his players. "On the training pitch, he would always get involved, and I wanted to do as much of that as I possibly could."
Controversy
Clough was never far from controversy throughout his career.
On one famous occasion during his time at Forest, TV cameras caught him physically attacking pitch invaders, and he was not afraid to stamp his authority on his players either.
In his autobiography, Roy Keane describes how, when he was a young player at Forest, Clough punched him in the face after a mistake in an important game, a far cry from the pampered world of today's Premier League prima donnas.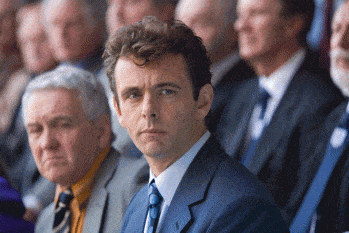 The football world of the seventies and eighties was, of course, a very different place. Long before the advent of the "prawn sandwich brigade" lambasted by Roy Keane, football was still a working-class game rooted in local communities. Would Clough have thrived in the modern era where a handful of cash-rich teams dominate the Premier League?
Sheen doesn't think so. "There is a glass ceiling in football now," he says, adding that it would be almost impossible for someone to emulate Clough's giant-killing feats at Derby and Forest . "The chance of breaking through the top six or seven clubs that have got all the money is impossible."
Alcoholism
Clough, who battled with alcohol, retired from football in 1993 and underwent a liver transplant in 2003. The Forest and Derby legend died of stomach cancer the following year, aged 69, yet still remains something of a national obsession in Britain.
"Part of what makes people feel so affectionate towards Clough now, is because he represents a lot of things that aren't around any more," says Sheen. "There's a folk-heroish quality of the ultimate under-dog, but he was also like 'I am from the north, and **** you'; he wasn't going to compromise, he wasn't going to bow down to anybody."
"[And] the fact that he had values about the game, that he believed it was a beautiful game and that it should be played beautifully. People used to say 'it's all very well keeping the ball on the ground and passing, you don't get results like that', but he proved that you could."