On Monday, Bob Bradley was officially announced as the new manager of Swansea City, marking the first time that an American will take the reins of a Premier League club.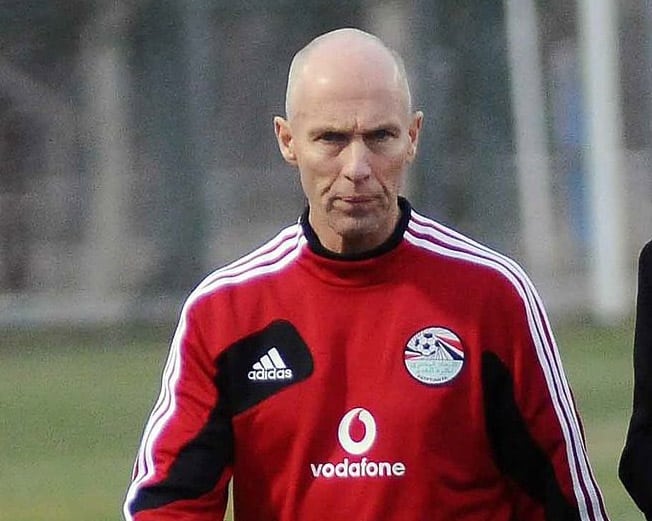 Tim Hall's View From 101
In news that should surprise absolutely no one, this move was not met with universal applause. No less a mumbling opinion spewer than Gary Lineker weighed in to say "As gambles go, this is right up there!" which literally everyone in the world immediately hoped would join the Famous Last Words pile, not because of any fierce loyalty to Bob Bradley, but because few things in life are better than seeing Gary Lineker proven to be a bumbling fool again and again.
It is worth examining, however, exactly who Swans have signed up, and who this man is that has been given the unenviable task of being the first American to manage a Premier League club.
Bob Bradley is a Jersey boy who attended and played for Princeton University, so his head can be used for more than a hat rack and scoring goals. At the tender age of 22 Bob would take up his first head coaching position at Ohio University before Bruce Arena – a name that comes up in Bradley's back story more than once – would bring Bradley in as an assistant at Virginia.
Swansea Fans Ask, Who Is Bob Bradley?
After sitting at that learning tree for two years, Bradley would return home to manage Princeton, leading the Tigers to two Ivy League titles in twelve years, and a NCAA Final Four appearance in 1993. A successful manager at a prestigious institution that happened to be his alma mater and happens to care deeply about legacy and lineage, all signs pointed to job security for Bob Bradley, but the record will reflect that Bob Bradley isn't very interested in security.
In 1996, Major League Soccer opened for business and it was Bruce Arena again that called and asked Bradley to second him at DC United. In two seasons, Arena and Bradley won DC the first two MLS Cups titles. Again, few men in history could claim to have a job more secure, at least for a little while, but Bradley chose that moment to strike out on his own again, this time with the difficult proposition of building a team from scratch.
In 1998 Bob Bradley was named the inaugural manager for the expansion Chicago Fire, and all he did in the first year was lead Chicago to a domestic double, winning both MLS Cup and the US Open Cup. He would lift the Open Cup again in 2000, and no one would have blamed him if he wanted to see out his days on the sidelines for the Fire, but in 2002, Bradley resigned his post and came home again.
MetroStars
Coming in to the 2003 season the then NY/NJ Metrostars were, shall we say, not exactly the class of the league. Bob Bradley brought a sense of stability and respectability to the franchise for the first time. He also brought the team to a cup final for the first time, leading the Metros to the 2003 Open Cup final before succumbing to the Bradley's old team, the Fire.
Bob Bradley also had to suffer the slings and arrows of criticism and claims of nepotism when he gave his own son minutes. All Michael Bradley has done since then is go on to play for clubs like Roma and Aston Villa, and captain the US Men's National Team.
After a bad run of results for Metrostars, Bradley was fired just before the end of the 2005 season, only to resurface the following spring in Los Angeles, righting the ship of Chivas USA in their second season of existence.
Meanwhile, the US Men were crashing out of the 2006 World Cup under the supervision of Bruce Arena. Arena was fired (and would follow Bob Bradley's career path; first to New York, then to Los Angeles). When US Soccer failed to secure the services of Jurgen Klinsmann, Bradley was picked to lead the men.
USMNT
Bob Bradley's tenure as USMNT manager paid immediate dividends, as the Americans won the Gold Cup and qualified for Confederations Cup in South Africa in 2009. Beating the favored Spaniards meant that the US would play in their first FIFA tournament final ever, and they led at the half 2-0 before the Brazilians came storming back and won 3-2.
The following year, Bob Bradley's Yanks would return to South Africa for the World Cup and win their group on the back of arguably the most famous goal in American soccer history, Landon Donovan's stoppage time winner against Algeria. England finished in second place in that group, should they want to criticize Bradley's Swansea hiring.
In 2011, after losing the Gold Cup Final to Mexico, Bradley was let go by US Soccer and, again rather than playing it safe and secure, decided to take up the job managing the Egyptian national team in the immediate aftermath of the 2011 revolution that overthrew Hosni Mubarak. Shortly after Bradley's first game in control for a nation still reeling, 74 people died in the Port Said stadium riot, and the Egyptian Premier League was suspended for two years by the government.
Egypt
Rather than shirk his responsibilities or hide in the States, Bob Bradley was on the ground, marching in protests with the Egyptian people, taking to television to speak in broken Arabic to the fans, and coming within a whisker of leading Egypt to the 2014 World Cup in spite of all of this.
A stop at Stabaek made Bradley the first American to manage in any European top flight, and in France last year only the fourth tiebreaker prevented Bob Bradley from leading Le Havre to Ligue 1.
Now he comes to south Wales.
In many ways, the American inferiority complex means that the participation of any American in the sport of soccer is a referendum on the participation of all Americans in the sport, and someone being the first at anything is the mark by which all that follow will be judged.
And like, say, the first black American president or the first female American president, the first American Premier League manager will be held to a much higher standard, and scrutinized much more, than any that follow, because certain people will be keen to knock them off the perch and use them as an example to say "because the first did not meet these impossibly lofty goals, none can or will."
But if anyone can, it is Bob Bradley. If anyone has the fortitude, the strength, the willpower, and the love of a good challenge to carry himself in a manner that represents all Americans in the best light, it is Bob Bradley. And if, after all of that, it's still not enough, well, who needs job security anyway?