Last weekend's derby games proved every bit as crucial to the EPL title race as they'd promised and, after City's all too comfortable win at United, surely the title race is over. The scrap now is for Champions League placings and that's a pretty tough thing for neutrals to get excited over.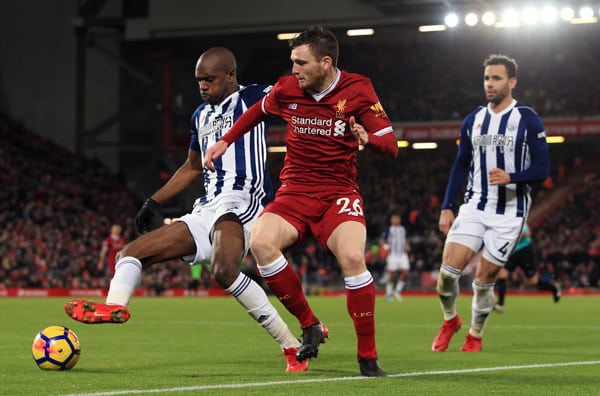 Nonetheless, those two results did open up some worm cans that Liverpool and Manchester United would have preferred to keep shut. At Old Trafford, once the cathedral of breakneck, attacking football, questions are starting to be asked about Mourinho and how closely he is a fit for a club of their aspirations and, more importantly, their traditions.
Their stadium didn't become known as the 'Theatre of Dreams' because the likes of Ferguson and Busby parked a bus there. United, love them or loathe them, are a team that has to be swashbuckling, exciting, living on the knife edge.
All those elements are anathema to Mourinho and it is doubtful if that leopard is ever going to change his spots at this late stage.
Given the antipathy towards Van Gaal's defensive mindset in his time there, it can't be long before Mourinho is turned upon. Only a prolonged Champions League campaign will keep many on side but next summer – the one before his generally disastrous third season – could be a lively one at Old Trafford according to the latest odds.
Liverpool
Meanwhile, Jurgen Klopp just can't help antagonising even those who support him can he? Introducing a bit of squad rotation is pretty much standard these days, but to leave Coutinho and Firmino on the bench for the local punch up with Everton was just asking for trouble, especially when West Bromwich Albion are the next visitors to Anfield and he could rest them then instead.
Even in normal times if you play Everton, as Liverpool boss, you have to win. But if you voluntarily sideline your best players, you quadruple the stakes. And sure, Liverpool should have won, but they didn't and plenty of fans will have trouble in forgiving Klopp for what they will understandably see as a dereliction of duty. His meltdown in the post-match interviews only underlined that he realised he had dropped a monumental clanger for he betrayed the one abiding principle of English football – if you can, you must humiliate your local rivals.
Everton's ability to defend stoutly against withering fire and then grab a point re-emphasised that there will be no relegation dogfight for them in the new year, not under Sam Allardyce.
One club who are right in the thick of it though are Stoke City. Hammered last weekend by Spurs, beaten by Burnley in midweek, they have two huge games left this side of Christmas, at home to West Ham and West Brom. Six points from those two are utterly essential if they are to extricate themselves from the Championship quicksands. Failure to do that and Mark Hughes will surely get a lot more time to spend with his family over the festive season, for Stoke will inevitably become the next team to drop the pilot. Goodwill to all men eh?