For the past year or so, Celtic manager Ange Postecoglou has benefitted from the power of positive thinking among Hoops supporters.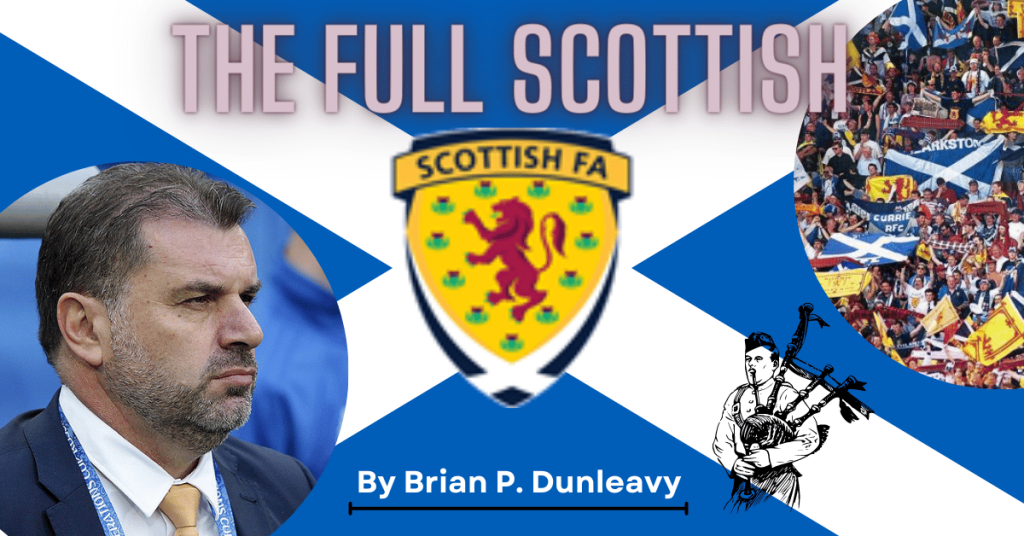 The Full Scottish with Brian P. Dunleavy
After a run of bad results at the start of his reign last summer, the Aussie's tactical approach started to take hold at around this time last year, and his squad have never looked back—or really bad—since, with the possible exception of Europe in the winter of 2021-22 (though Bodo Glimt continues to punch above its weight).
The supporters, too, have quickly fallen in line. In Scotland, winning the league will do that. Now, though, things seem to have turned, at least a little bit.
A loss to St. Mirren, Celtic's first in the league in a year, prior to the most recent international break was dismissed as a fluke. However, it was followed by a less-than-inspiring performance against Motherwell, at home, coming out of the break, and a loss at Red Bull Leipzig midweek.
That the German branch of the Red Bull footballing empire has been struggling of late is an understatement. Postecoglou's side made them look like world beaters.
McGregor Injured
Now Celtic head into their match at struggling St. Johnstone this week without their captain and talisman Callum McGregor, who sustained a knock in the match at Leipzig that is "not just a short-term one," Postecoglou told the media Friday. The midfielder was scheduled to undergo tests Friday, the manager added.
"There's a reason Callum is the captain," Postecoglou said, per the BBC. "He's a fantastic player who contributes to the way we play our football." Indeed, he is and does. And, with just a two-point cushion over rivals Rangers, Celtic will need him to return quickly (something he has done in the recent past).
Yes, it's only October. However, with the World Cup break fast approaching, the league campaign will feel like a sprint. Points will be at a premium. Could the recent run of form be a sign that Postecoglou faces a challenge in repeating the successes of his first year at the helm? We may soon find out.