Scott Parker became the first managerial casualty of the season when Bournemouth concluded that a 9-0 defeat at the weekend was an indicator that things weren't going well – shrewd folks these football club owners.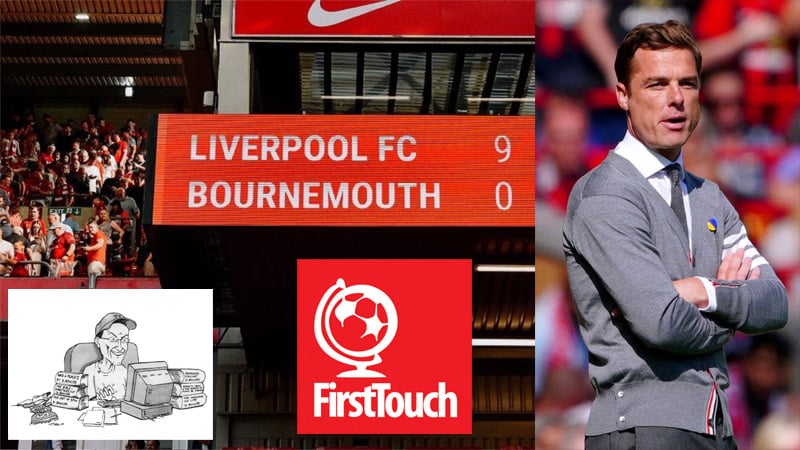 Scott Parker Leaves Bournemouth With A Headache
By Dave Bowler
Of course, there was more to it than that, notably Parker's post-match interviews in which he noted that heavy defeat at Liverpool, while demoralising, was hardly unexpected. Of more interest to the Cherries' ownership, he also muttered darkly that his players needed help, alluding to a lack of investment in what is a largely young, inexperienced squad at the club, certainly at the top level.
With that, you can't argue. Bournemouth are pretty much everyone's favourites for 20th position in the table and if anything, three points from four games (a win over Aston Villa) that have included trips to Manchester City and Liverpool and a visit from Arsenal might even be seen as overachieving at this point.
But there is the problem. Any club that has been promoted in the last half dozen years will, if they're honest with themselves, admit that Bournemouth's embarrassment might easily have been theirs in years gone by. They'll think of days at City, at Anfield, maybe at Chelsea where they might have shipped eight or nine. The difference is that immense in the Premier League. So how do you try to deal with it?
The Big Spend
One method is the way Nottingham Forest have gone for, spending enormous amounts of money on building effectively a brand new team and hoping that will keep you afloat so that you can cash in on more Premier League money next season. The danger with that is that if Forest get relegated, what will remain of that football club this time next year?
Whatever happens, Forest are at least throwing the dice, giving themselves an opportunity, as the fans would want. But it isn't just the fans that want that – so does the manager. After all, he's the one left stood on the touchline, looking like an idiot, as his team gets mauled. He's the one that pays with his job and, perhaps, his reputation.
Admittedly, the jury is still out on Parker's managerial ability to some degree, but when you look at the Bournemouth squad, and the way they are expected to play their football, the jury might have had a pretty harsh verdict come Christmas. As it is, his departure might be a blessing in disguise for him, leaving him largely free of blame if the carnage continues.
What Next For Bournemouth?
But what next for Bournemouth? Their statement about "running the club sustainably" made it clear there'll be no Forestlike extravagance for them. That may be eminently sensible and it may be that in the longer-term, it's the better option. But where does that leave them for this season? Waving the white flag, as Parker intimated? Where's the fun in that in August? Longer term, that is a problem for the Premier League, rather than Bournemouth, to resolve.