The top of the EPL looks as if it's already largely done and dusted. Liverpool are the winners with Manchester City and Leicester in behind. The only slight interest is in fourth place, which Chelsea seem increasingly to have sewn up. However, the relegation battle looks as if it will be full of intrigue through to the finish line.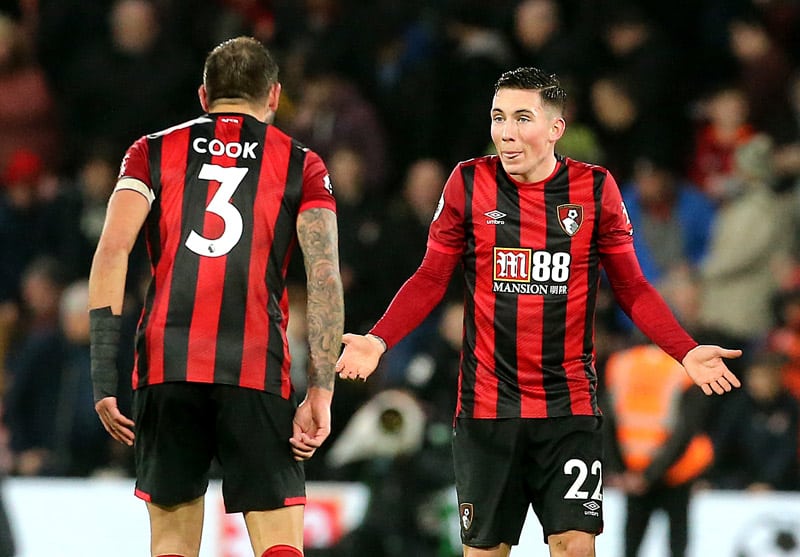 By Dave Bowler
Six weeks ago and you would have been pretty safe in assuming that Norwich and Watford were already down. Now, while the Canaries still look doomed, only more so, Watford have dragged themselves out of the bottom three and into a scrap that could involve seven, perhaps more, teams looking to avoid the last two relegation places.
Popular wisdom always has it that you need 40 points to stay up but that is erring very definitely on the side of caution. Since the millennium, only twice have you needed to get that many – in 2010/11 when 40 would have kept you up and in 2002/03 when West Ham took the drop despite gathering 42 points, the only side this century to be relegated with 40 points or more. On average, 34.5 points is the real safety line.
Not this season I suspect. Presently, Bournemouth are 19th with 20 points, the danger zone probably extending up to Newcastle in 13th with 26 points, though you could make a case that Crystal Palace, Southampton, even Arsenal and Everton unlikely as that is, are not entirely out of the woods yet.
But all of the sides in that bunch between Newcastle and Bournemouth – Brighton, Burnley, West Ham, Watford, Aston Villa – must surely fancy their chances of clawing their way to something like 40 points with so much of the season left to go?
Transfer Window
Much will depend upon the comings and going in the remaining days of the transfer window – if Villa lost Grealish or Bournemouth Ake or Wilson for instance, things would really start to look bleak. Equally, the signing of the right goalscorer or centre-half by any of the teams could be fundamental in them stringing some results together.
Current form is one guide to what might happen, transient as it is, and it is that which suggests that 40 points will be the benchmark. Take Villa and West Ham for example, both taking stick for recent results, yet both have won two in the last five. Merely repeat that pretty average fare through the rest of the season and they'll finish on 40 and 42 respectively, which would give plenty of other sides reason to worry.
The teams with most to think about at present are probably Bournemouth and Burnley, both deep in a slump. The Cherries have taken one point in 15 and in that spell have lost decisively to Watford and West Ham and been narrowly beaten at home by Burnley, who subsequently lost four in a row. Failing to beat those in and around you is a recipe for disaster and midfielder Steve Cook has conceded that "there are things not right all over the pitch".
Howe Under Pressure
Manager Eddie Howe has said that he will consider his own position, but that decision might be taken out of his hands by this time next week. They travel to Norwich on Saturday and host Brighton next Tuesday. Failure to take at least four points out of those two games and time will surely be up for Howe.
The concern for Bournemouth is that this is the first time in a decade and more – probably since they were fined 17 points by the Football League back in the League Two days of 2008/09 – that they have faced real adversity. Since then, it has been a steady upwards trajectory, constantly confounding expectations. But five years in, they are seen as an established Premier League club for whom relegation would be disastrous. The pressure is properly on and the next seven days could be pivotal.
Burnley Struggling
That's a sharp contrast to Burnley. For all their success in qualifying for Europe in 2017/18, they're a club, and a manager, that's never shy of getting in amongst the muck and bullets and scrapping things out when required. Those four straight defeats have dragged them back into the thick of things at the bottom, and a trip to Leicester and a visit from Manchester United in the next week is certainly taxing, but don't be surprised if Sean Dyche's team win one of those two and move on to 27 points.
For Watford, the test will come when they lose again and, perhaps with it, go back into the bottom three. That will ask real questions of their mentality. Having already moved a mountain just to get themselves back in the survival race, they're going to have to do it all over again to collect another 18 points or more.
But Nigel Pearson shares plenty of the characteristics of former Watford boss Dyche and, as long as Troy Deeney stays fit, they look likely to survive. More on the other relegation runners and riders next time.