With his record setting twelfth hat-trick in the English Premier League, Sergio Aguero has been on the receiving end of the plaudits this week after surpassing Thierry Henry as the highest scoring non-English player in EPL history. Much ink has been spent, and voices lost, arguing where exactly Sergio Aguero fits in the pantheon of Premier League players.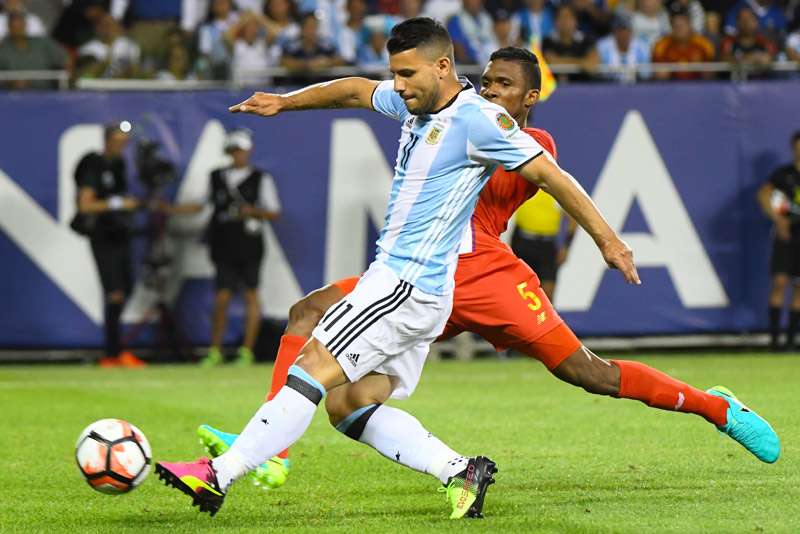 By Greg McKay
Rather than dispute Aguero's place amongst the all-time greats or wonder where he ranks in the modern game, it's worth taking some time to consider and appreciate his path blazing legacy in the English Premier League. At a fundamental level, Aguero was an unmatched performer in the game's biggest moments.
Speaking to the BBC recently, Aguero's former teammate at Manchester City Micah Richards explained that he didn't rate the Argentine in their first few training sessions following a big money move from Atletico Madrid. Richards noted, "He looked lethargic and was actually quite lazy if I am being totally honest. I was wondering what all the hype was about."
When it came to games, however, Richards acknowledged Aguero turned into very much a live wire and an exceptional talent. It's difficult to pinpoint exactly what made Aguero such a lethal goal threat compared to the other players on the list of top EPL scorers. He didn't have the speed of Thierry Henry or the preternatural ability of Rooney, but Aguero was always the willing runner, intelligent and ruthless.
QPR Goal
It's not just the number of goals that Aguero scored that have cemented his legacy, but his propensity to show up in the games biggest moments. In this respect, none was bigger than his 94th minute goal against Queens Park Rangers in the final match of the 2012 English Premier League season.
The unspectacular, low driven shot won the league for Manchester City and in the process ushered in a seismic shift in the footballing landscape that reverberates around the league to this day.
From 1992 until 2012, only once had a team not named Manchester United, Chelsea or Arsenal lifted the English Premier League crown. Others had tried to chase the so called "Big Three," to varying levels of success and financial detriment — Leeds United, Liverpool and Newcastle came closest.
But with Manchester City's title in 2012, the league has seen a transformation in the top teams with Leicester, Tottenham and, of course, Liverpool all part of a expanded group of big clubs.
Legacy
In addition to scoring arguably the most important goal in English Premier League history, Aguero also leaves a legacy as an attacking player from South America who found massive success in the English Premier League over an extended period of time.
Though players like Tevez and Suarez played a role, no player has done as much to show that South American players can adjust to the pace and physicality of the English game and excel.
Before Aguero, English Premier League teams had a long list of talented footballers from Brazil, Argentina and Uruguay, among others, that hadn't lived up to their billing in the English game. Names like Veron, Forlan and Crespo bring to mind international stars that never quite hit their stride in the English game.
With his 177 EPL goals (and counting), Aguero changed the equation for many teams in the EPL. Without him, top EPL teams may have continued to put their faith in the likes of Alan Smith and Peter Crouch, rather than Gabriel Jesus, Firminho or Coutinho.
This influx of talented players from South America has contributed not just to an improvement of the product on the pitch but growth of game worldwide.
Aguero rightly will receive praise for his scoring achievement in nearly a decade in the English game. But the legacy he leaves behind is bigger than a record of hat tricks or goals scored. Aguero truly is a player who transformed the game with big-time goals and opened doors for a generation of talent from outside of the UK.