Welcome to the most complete and up-to-date guide for supporting Newcastle in the USA. If you are looking for a local fan group to join, or just a friendly bar to watch Newcastle. we have you covered. Meet other fans at a Newcastle Pub and cheer on The Magpies as they continue to soar.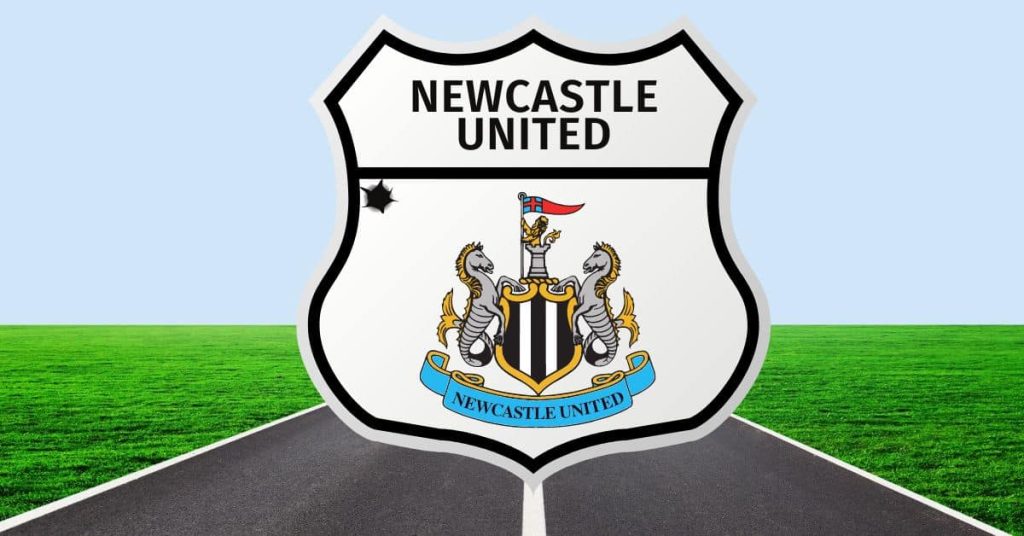 Guide To Newcastle United Supporters Clubs In The United States
Regretfully, Newcastle didn't feature on many of the thousand or so covers that First Touch printed since 1995. Unfortunately that's because they didn't really win anything or do much of note in all those years. However, Newcastle is a club on the rise. New owners, management, players and investment are helping to awaken this once sleeping giant. The 2022-23 season has seen the Magpies compete for a Premier League top four spot for the first time in decades.
The rise in popularity of the EPL here in the States has coincided with Newcastle's rise and will only help to grow the interest in this historic club. As you can see here, Newcastle Supporters clubs continue to appear around the States. There is no umbrella organization for United States Newcastle supporters, as there is with some rival clubs. However, there is a page on the I Wish I Was A Geordie Blog that you should find helpful.
Please contact us If you know of any Newcastle Utd supporters clubs or NUFC bars in the USA that are not listed here. Any information regarding opening times or other helpful info, we would love to hear from you.
---
Newcastle Supporters Clubs In California
Toon Army
LA
The Los Angeles Toon Army are a mix of ex-pats and locals who meet up in Highland Park at The House of Football to watch games. This is a sports complex with playing fields and a great bar/lounge area with plenty of big screens. Follow the LA Toon Army on social media for news and updates on local happenings. Alternatively, you can just stop by House of Football, or Fox & Hounds in the valley for a game if you are in town visiting.
Newcastle Bar in Los Angeles – The House Of Football
Newcastle Bar in Studio City – Fox & Hounds
---
Toon Army
SF
This chapter of the Toon Army was first assembled in 2012 thanks to an exiled Geordie. Unfortunately, their website comes up blank but you can connect with them on social media. They don't mention any Newcastle supporters pubs in San Francisco either, but you can always rely on The Abbey Tavern Irish pub in the Richmond district neighborhood for a game and the best pint of Guinness in San Francisco.
Newcastle Bar in San Francisco – The Abbey Tavern
---
Toon Army
San Diego
Follow the San Diego Toon Army here or catch a game at the famous local soccer bar, The Shakespeare. Another great option is 20 miles north at Phileas Fogg's. This timeless British pub on Poway Road is owned by a Geordie. Both places have incredible fish & chips.
Newcastle Bar in San Diego – Shakespeare Pub
NUFC Bar in San Diego – Phileas Fogg's 
---
Newcastle Supporters Club In Colorado
Mile High
Magpies
This is the supporters club for Newcastle fans in Denver and surrounding areas. They keep their social media well updated and meet for all Newcastle games at The Celtic On Market. This bar has a reputation for showing EPL early games. You can also have a flutter on the horses with their OTB service.
Newcastle Bar in Denver – The Celtic On Market
---
Newcastle Supporters Club In Connecticut
Toon Army

Stanford

The Stanford Newcastle fans meet at a great sports bar called Tigin Irish Pub in the middle of town. Follow the group on social media and meet up for a game and a full Irish breakfast when you're in town.
Newcastle Bar in Stamford – Tigin Irish Pub
---
Newcastle Supporters Clubs In Florida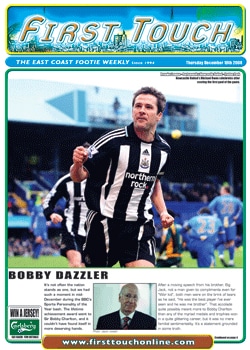 Toon Army

Miami

Southern Florida is where Geordies come to get their sun, judging by the amount of Newcastle supporters clubs in the Sunshine State. The Miami Magpies are a well-supported group who meet at the Auld Dubliner Irish Pub in downtown Miami for live games. This excellent Miami soccer bar is open for all EPL matches and keeps an updated schedule on their website.
Newcastle Bar in Miami – The Auld Dubliner
---
Toon Army

Tampa Bay

Toon Army in Tampa Bay has a sadly neglected Twitter page and not much else. They don't have a home bar listed but we recommend MacDinton's as they are open for all early EPL matches.
Newcastle Bar in Tampa Bay – MacDinton's
---
Newcastle United

Orlando

Orlando may have the magic kingdom, but it also has a dearth of soccer bars. The Harp and Celt Irish Pub is about the only place to catch an EPL game and a full Irish breakfast near DisneyWorld these days. Call ahead for opening times. Hopefully, you can find some local Orlando Magpies on their Twitter page.
Newcastle Bar in Orlando – Harp & Celt
---
Newcastle Supporters Club In Georgia
Toon Army

Atlanta

Atlanta United's success in MLS since joining in 2017 has contributed to a surge of interest in the sport in the Peach State. While the local team are bringing home the silverware, following the Geordies in Georgia is made easier with a place like The Brewhouse in Little 5 Points to call home. This award-winning soccer bar shows all EPL early games and is the place to be on weekend mornings. Join the local Toon Army on social media and drop by the pub for a game.
Newcastle Bar in Atlanta – The Brewhouse
---
Newcastle Supporters Club In Illinois
Toon Army

Chicago

This original Newcastle supporters group was founded by Adam Snider and some other hardcore fans and has been around since 2014. They meet up for games at famed Chicago soccer bar AJ Hudson's or Riverlands Brewing Company out in the 'burbs.
Newcastle Bar in Chicago – AJ Hudson's
---
Newcastle Supporters Club In Maryland
Toon Army

Baltimore

Also known as the Mob Town Magpies, this Newcastle supporters group was founded back in 2010 and covers Baltimore and the rest of Maryland. They meet at the Abbey Burger in Mt. Washington for games.
Newcastle Bar in Baltimore – Abbey Burger 
---
Newcastle Supporters Club In Michigan
Toon Army

Detroit

Otherwise referred to as the Motor City Magpies, this group brings together Newcastle fans across the Detroit metro area. Follow them on Facebook for updates on meet-ups. They don't have an official bar but have been known to congregate at the Eastpointe Pub in the 'burbs for big matches.
Newcastle Bar in Detroit – No Fixed Abode
---
Newcastle Supporters Clubs In Nebraska
Toon Army

Nebraska

Toon Army Nebraska's Facebook page describes them as the Daddy page for all of the Newcastle faithful in the densely-populated state of Nebraska. Not to be confused with Toon Army Omaha – even though it is confusing. Just head to the Barchen Beer Garden anyway and look for the famous black & white striped shirts.
Newcastle Bar in Omaha – Barchen Beer Garden
---
Newcastle Supporters Clubs In Nevada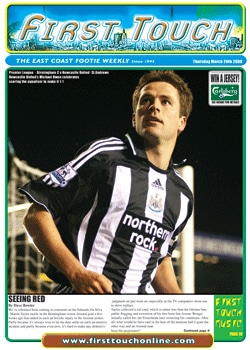 Toon Army

Reno

'The Biggest Little Toon Army' are right here in the great city of Reno. They don't appear to socialize much, but you can follow them on Twitter.
Newcastle Bar in Reno – Watch this space
---
Newcastle Supporters Club In New Mexico
Toon Army

Santa Fe
Competing with their Nevada neighbors for obscurity with just 60 followers, the Toon Army Santa Fe claim to be the 'World's smallest Newcastle United supporters group in the heart of the Land of Manana'. They charge a 2 Margarita minimum to join! It's for a worthy cause.
---
Newcastle Supporters Clubs In New York
Toon Army

Buffalo

This is a well-followed group of Newcastle fans who meet for games at Banshee Irish Pub, a great new soccer bar in downtown Buffalo.
Newcastle Bar in Buffalo – Banshee
---
Toon Army

N

YC
Check out our feature on Pete Dillon's – a bar run by Geordies, for Geordies in NYC. This is the place to be for lovers of Newcastle United in Manhattan. Drop by if you are in town visiting.
Newcastle Bar in NYC – Pete Dillon's
---
Toon Army

Syracuse

Up in Syracuse, you'll find a vibrant flock of Magpies gathered at Wolff's Biergarten on game days. You can also follow them here.
Newcastle Bar in Syracuse – Wolff's Biergarten
---
Newcastle Supporters Club In North Carolina
Toon Army

Charlotte

North Carolina has become a hotbed of soccer now that Charlotte FC are tearing up the MLS. There are even a couple of ex-Newcastle players turning out for the local USL side Charlotte Independence, Sylvain Marveaux and Gabriel Obertan.

Jackalope Jack's in Plaza Midwood is where you'll find the Premier League's most passionate fans on matchdays in the form of the Toon Army Charlotte. Check out their fab new logo here.
Newcastle Bar in Charlotte – Jackalope Jack's 
---
Newcastle Supporters Clubs In Ohio
Toon Army

Ohio

This group appears to be not much more than a Facebook page that hasn't been updated since 2021. Sightings of Magpies have been reported at the Fado pub in Easton.
Newcastle Bar in Columbus – Fado
---
Toon Army

Cincinnati

This Newcastle supporters group meet at one of the more interesting soccer bars we've come across called The Pitch. The pub is situated across the street from the Stadium and features its own impressive 3-a-side soccer pitch with metal goal nets! No need for jumpers for goalposts here. Join the Cincinnati Magpies whenever you fancy a pint or a kick-about. They're open for early matches too.
Newcastle Bar in Cincinnati – The Pitch, Second Place
---
Newcastle Supporters Club In Oregon
Toon Army

Portland

'Supporting the Magpies from the heart and soul of Cascadia' Toon Army Portland are fully engaged and active on Twitter and also boast a fantastic local soccer bar as their home. Make sure to visit GOL bar when you're next in town for a great atmosphere in a soccer themed setting. They also boast the best brunch in SE PDX!
Newcastle Bar in Portland – GOL
---
Newcastle Supporters Clubs In Pennsylvania
Toon Army

Philadelphia

One of the few Newcastle clubs with an actual website, you can meet the Philly Toon Army at Cavanaugh's Headhouse on South 2nd Street, a few blocks from South Street, in the city of brotherly love. Their mission is to provide all local & traveling Toon fans a warm welcome, a good view of the match, a fun atmosphere (kids welcome), and access to tasty beverages.
Newcastle Bar in Philadelphia – Cavanaugh's Headhouse
---
NUFC

Pittsburgh

Home of Pittsburgh based Newcastle fans. The road to easy street goes through the sewer, reads the cryptic message on their social media profile. Pittsburgh is not a city that's big on soccer bars, but you can usually catch a game at Piper's Pub on East Carson St.
Soccer Bar in Pittsburgh – Piper's Pub
---
Newcastle Supporters Clubs In Texas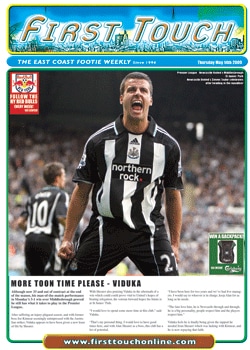 Toon Army

Austin

The Austin Toon Army are welcoming to anyone who wants to continue to grow an inclusive, safe and enjoyable environment to share stories, start conversations and meet up on match days at the home of the group, Dropkick bar on East 6th. A whatsapp group is available to those that want to join in on match day meet ups. .
Newcastle Bar in Austin – Dropkick Bar
---
Toon Army

Dallas/Ft. Worth

This group of magpies divide into two tribes on matchdays to watch the Toon. The Londoner in Addison is home for those based in Dallas, while the Fort Worth fans can be found at Upper 90.
Newcastle Bar in Dallas – The Londoner
Newcastle Bar in Fort Worth – Upper 90
---
Toon Army

Houston

We complete our Lone Star roundup at The Backyard Grill where you can join the Houston Toon Army in cheering on the black & white stripes whenever they play.
Newcastle Bar in Houston – Backyard Grill
---
Newcastle Supporters Club In Washington DC
Toon Army

DC

We end our tour of Newcastle bars and supporters clubs in the nation's capitol where the Toon Army DC meet at The Hawk & Griffin British pub in Vienna, Virginia – 20 miles west of Capitol Hill. Follow them on social media or drop by for a game.
Howay The Lads!
Newcastle Bar in DC – Hawk & Griffin
---

How to watch Newcastle in the USA on TV and streaming.
Check our soccer TV guide for kick-off times and channels