We're already into the 2023 Major League Soccer season, and the chaos has already begun. For a pair of Big Apple area clubs, New York City FC and the New York Red Bulls, that's not a welcome thing.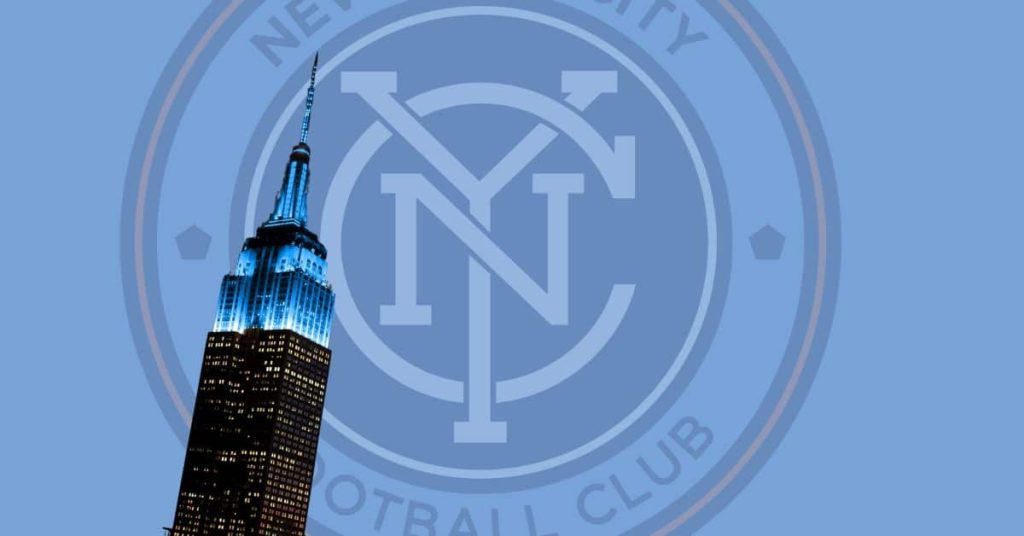 MLS 2023 Predictions: NYCFC and Red Bulls Performance and Expectations for this Season
Both teams entered the season with reasonable expectations of winning the MLS title in 2023. Despite that, neither team has had an inspiring start to begin the season. NYCFC is 1-1-1, scoring four out of a possible nine points as a team. The Red Bulls' 0-2-1 margin is even worse. It's still early yet, and anything can happen over the course of a 34-game season. As of right now, NYC is listed at or around +1400 to win it all this season at New York sportsbooks, fourth best in the league: bookies expect the club to recover after the rough start. They don't like the Red Bulls' chances quite as much, but their odds still aren't bad: they're listed at or around +2000, tied for sixth.
The sportsbooks clearly aren't putting too much stock in early results. Take the expansion team St. Louis City SC: they've started out a perfect 3-0-0 this season, but Vegas isn't ready to give the fledgling club any credit. They started the season with the worst odds of winning a championship and not much has changed since then: they've only moved to the middle of the pack despite being the best team in the league so far. Odds can vary dramatically from sportsbook to sportsbook, so if you think you've got a winning ticket, make sure to shop around at New York area sportsbooks to find your best chances at winning big.
Let's take a look at what went wrong so far for each team: reasons for concern as well as trends that should balance out as the season goes on. Here's what to watch for if the New York area MLS clubs continue to struggle, or manage to turn it around.
New York City FC
First, the Bronx residents. NYCFC made a deep playoff run in 2022, falling just short of a second consecutive MLS Cup Finals appearance when the Philadelphia Union ended their season in the Eastern Conference Finals. They parted ways with a number of franchise icons like Sean Johnson, Maxi Morales and Alexander Callens: it's no surprise, then, that it'll take a new-look roster some time to mesh together.
The club's offense simply hasn't been able to get it going to start the season. They've scored just two goals in their first three games. Their back end has been largely as advertised, however, keeping them in games and preventing the slow start from snowballing. Even so, you'd like to see more scoring out of the team
The club has been able to improve through each game, rounding into form as the young season continues. After a 2-0 loss in their home opener against Nashville, NYCFC worked a draw against Chicago. They took a 1-0 lead 39 minutes in, but weren't able to hang on for the victory, allowing the Fire's Fabian Herbers to tie it with 15 minutes to play in regulation.
Finally, they got back to their winning ways against Inter Miami with a 1-0 shutout this past weekend. Four of their next six games are on the road, so they'll have to step their game up as they try to shake off their early struggles. That stretch begins at D.C. United, which has a matching 1-1-1 record to start.
New York Red Bulls
Next, their Jersey neighbors and Hudson River Derby opponents. They lost in the first round of the playoffs yet again in 2022, so the front office got to work shaking up the roster to provide some needed changes. Again, it shouldn't be a surprise that they haven't been lighting it up to begin the season: a retooled team needs time to figure out how to play together.
The Red Bulls have had similar issues, scoring just one goal in three games to start. Again, their defense has been up to the task. After a 1-0 loss against Orlando City to open, they've managed back-to-back draws, 0-0 at Nashville and 1-1 against Minnesota, their first goal of the season coming in the second half of their third match. If they aren't able to score big, at least they've been able to say they can bring their opponents down to their level, slowing down play and preventing the opposition from pulling away.
There have been signs of life from both teams despite their slow starts. Given the state of flux each team has been in, it's difficult to say how they'll perform as the season goes on. They're staying afloat and staying in games despite their struggles, though, which is all you can ask for as they figure things out.