Squad announcements made this week in advance of the upcoming Euro 2024 qualifiers illustrate the bizarro-world that often seems to exist in international football as Japan head coach Hajime Moriyasu leaves Celtic Stars Hatate and Furuhashi out of his squad.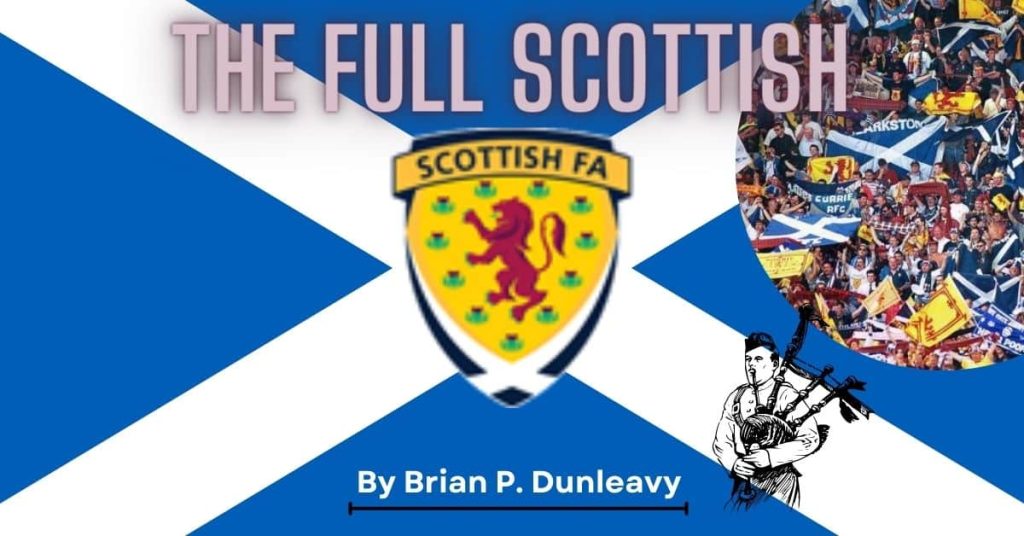 Celtic Stars Reo Hatate and Kyogo Furuhashi Miss Out On Playing For Japan Next Week
We know we're not exactly sticking our necks out when we say International football is weird. As much as we (usually) enjoy the tournaments on the pitch, the off-the-field stuff is often just too much to ignore, such as the plight of construction workers in Qatar, for example.
Take the curious cases of Celtic's Japanese international players Reo Hatate and Kyogo Furuhashi, not to mention Scotland's Greg Taylor and Ireland's Mikey Johnston.
Hatate and Furuhashi have more than demonstrated their respective qualities during the Hoops' recent run, which has included securing the League Cup. Furuhashi, the striker, has netted 26 goals in 38 appearances across all competitions this term, after tallying 20 in 33 in 2021-22. His class was on full display against Hearts at Tynecastle over the weekend, when he scored on a nifty, back-heel flick.
Hatate's performance, meanwhile, is a bit harder to quantify, given his role as a box-to-box midfielder. However, as former Celtic midfielder and captain Scott Brown told the media this week, "[Hatate]'s got great energy." The midfielder has scored 8 goals so far this term, many of them in big moments. And yet, Japan head coach Hajime Moriyasu opted not to include either player in his squad for home friendlies against Colombia and Uruguay, citing the low standard of competition in Scotland.
"I've watched all of Celtic's games and seen what they've accomplished and their presence in the team," Moriyasu told Japan Times. "But there's no bar to clear to be called up, it's a comprehensive decision. We think about the level of the league and various other factors when making the decision." Ouch.
Steve Clarke Snubs Taylor
Moriyasu's counterpart with Scotland, Steve Clarke, doesn't have the option of dismissing the Prem, for obvious reasons. But instead of selecting Greg Taylor, who has been invaluable for Celtic, as his left back, he chose Kieran Tierney and Andy Robertson, despite the former having hardly played for Arsenal in recent weeks and the latter being part of an underperforming Liverpool side.
Clarke declined to provide a specific reason for Taylor's exclusion from the squad, but reports suggest the left back has been dealing with a lower leg injury and that Celtic may have recommended that he skip matches against Cyprus and Spain. "It is really a Celtic issue," Clarke told the press, adding that he has spoken with the player.
Conversely—and here's where it gets weird—Johnston, the Celtic player on loan with Portuguese side Vitoria Guimaraes, has received his first international call-up, for Ireland, this week, despite his having played just 16 times in the Primeira Liga this season, with few appearances since the turn of the year, scoring just once. Ireland has a Euro 2024 qualifier against France and a friendly against Latvia on the docket.
"Mikey is someone I have been aware of for a long time," Republic manager Stephen Kenny told the BBC. "He has different characteristics that will add to the squad and we can't expect a major impact in this camp, but it is a good introduction for him."
Only in the wacky world of international competition does it make sense that Johnston gets the call, but the likes of Taylor, Hatate and Furuhashi stay home.
---
Looking to watch the Celtic game on TV this weekend?
Don't forget to check our schedule for all upcoming Scottish games on US TV
---