For the first time ever, all four finalists for the Europa League and Champions League crowns hail from the same country – England. While placing four EPL teams in the European football finals is a major accomplishment, it would be a mistake to view this alone as a sign of a new golden age of English club football.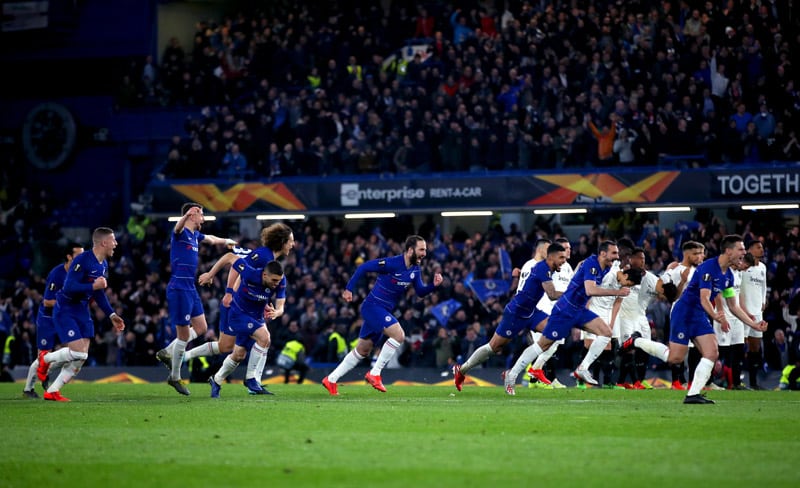 By Greg McKay
English football as a whole has enjoyed quite a good streak over the past several years, holding both the U-17 and U-20 youth titles and the senior team narrowly missing out on last year's World Cup final.
For a nation that has often overestimated its place in the modern game, England have finally joined the conversation of the elite national teams in the world today. The story of English players in the four teams left in European competition, however, is decidedly mixed.
Commentators will fairly point to the fact that Chelsea and Arsenal are not built around, nor do they use much in the way of, English-born talent. The only English player contributing in a meaningful way to Arsenal is Ainsley Maitland-Niles. At Chelsea there are players like Ross Barkley, Callum Hudson-Odoi and Ruben Loftus-Cheek, but they are largely peripheral figures in Sarri's squad.
With Liverpool and Tottenham, however, the story is different. Tottenham are built around a core of young, talented English players in Danny Rose, Kieran Trippier, Eric Dier, Dele Alli and Harry Kane. Although Liverpool's talismen are foreign born, Trent Alexander-Arnold, James Milner and Jordan Henderson are key players by any measure.
ENGLISH TALENT
Finding success in the Champions League with English talent, against some of the top clubs and players in Europe, could very well translate to success for the English national team.
First, just winning in big competitions breeds confidence that the players can win in other competitions and won't face a similar fate to other English teams of the past. Additionally, beating teams like Barcelona will give the aforementioned English players the feeling they can go toe-to-toe with any team in the world come the 2020 European finals.
That's not to say reaching the European finals doesn't highlight a number of issues in English football. It is still somewhat of a rarity for young English players to get quality minutes at the top clubs in England.
The best path for a young English player to develop appears, at the moment, to be going abroad to get critical minutes in a competitive environment. Exceptional talents like Hudson-Odoi, Loftus-Cheek and Manchester City's Phil Foden are all on the outside looking in when it comes to key minutes with the biggest clubs in England.
MARKETING SUCCESS
While the story of English teams in the final four is mixed as it relates to the development of English talent, it does reflect one clear accomplishment – the success of the EPL marketing, and by extension, money-making machine.
With the global appeal of the EPL, it's become the most financially lucrative of the large European leagues. This has lead the top English teams to be able to sign talent that few other teams in the world have a chance of competing with apart from Barcelona, Real Madrid and PSG, allowing a deep and talented pool of players to ply their trade in England.
But, as much as England may feel like the go-to market for world class players, recent big time signings suggest there is still a fundamental pull to teams like Real Madrid, Barcelona, PSG and Juventus.
After all, it's no secret that world-class players like Hazard and Pogba have their sights set on greener pastures on the continent and the EPL has only had two Ballon D'Or winners in the past twenty years — Michael Owen and Cristiano Ronaldo.
At the end of the day, it's an accomplishment to have placed all four teams in the finals of the two major club competitions in Europe but unlikely to usher in a new era of European dominance for English clubs.