If ever you wanted the Premier League summing up inside less than 24 hours, all you needed was to be in Brighton on Sunday and Monday of this week. On Sunday, the Manchester City juggernaut rumbled on, doing what it needed to do in order to retain the Premier League title, beating off the challenge of Liverpool by a solitary point after winning 4-1 over Brighton.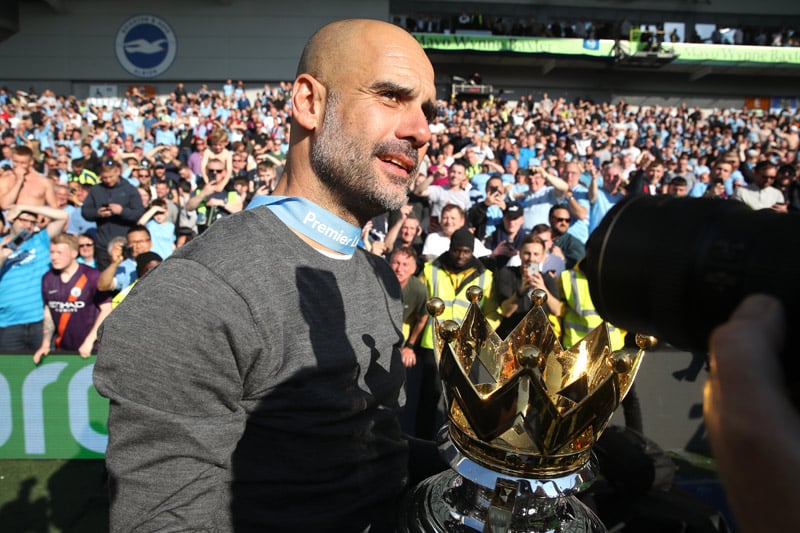 By Dave Bowler
Hope took wing on the Kop when Brighton took the lead, but that lasted all of 83 seconds before City were level. They were in front ten minutes later and that was that, Guardiola's team reeling off their 14th straight win to collect the trophy and leave Liverpool still looking for a first title since 1990.
The way in which City squashed any final day nerves by simply trampling over Brighton underlined once again the huge gulf between the top of the table and the rest in a way which should be a concern for the Premier League bosses.
The EPL has been the world's league of choice for pushing 30 years now largely because of the mantra that "anyone can beat anyone" and that "it is so competitive". Doesn't look that way now does it, with two teams on the cusp of the century of points?
Ranieri
If you want to find the culprit, look no further than Claudio Ranieri. After Leicester City won the title, the big boys decided "never again" and have embarked on never ending spending sprees ever since, sprees that will surely continue. The gap between Liverpool and Burnley, never mind City and Sheffield United, will, next season, be greater than ever before and I don't see any likelihood of it shrinking any time soon.
All of which makes life harder and harder for those at the bottom, as Chris Hughton has just found out. Having saved Brighton from the drop to League One, got them promoted to the Premier League, kept them there and reached an FA Cup semi-final to boot, he's just had the sack, a day after the season has ended.
Brighton
It came as a surprise though, had Brighton been just three points worse they off, they'd have been relegated and few would have argued with moving him on. Such are the margins. Brighton have clearly concluded that next term would be more of the same under Hughton and have decided to act now ahead of a potential crisis.
The wisdom of that will only be seen this time next year of course but in the interim, it's hard not to sympathise with Hughton. From where Brighton were to where they are now has been some journey and he deserves huge plaudits for his part in it.
But he has fallen foul of the growing demand that football be more thrilling, be a greater spectacle, see more goals, see PlayStation fare come to life. When supporters have to pay so much money to get into the stadia nowadays, that's understandable – they want plenty of bang for their buck. But can you always get what you want? Bolton post-Megson, Stoke and West Brom post-Pulis, Blackburn post-Allardyce might suggest not. Yes, you might get a Pochettino. But you might get a de Boer.
Relegation
And that is the conundrum for all the smaller clubs looking to keep a place in the Premier League – how bold are you willing to go and can you afford anything other than safety first on a smaller budget? If Brighton are going to go expansive on us, good luck to them.
I just hope the new manager gets the promise of huge funds to spend signed off in blood on his contract because in the end, good managers make a difference but they are only ever as good as the tools they've got to work with. Tools being the operative word in many cases…
But the final, inescapable truth is this. Whatever happens, however good everybody is – and that is true even if all the terms improve to the point where they're as good as Manchester City – at the end of it, three teams get relegated.
And until the owners all get together and say that's not happening any more, that is going to be the great reality that clubs like Brighton, like Southampton, like Stoke, like Fulham, like Norwich simply cannot avoid. Whoever's in charge.