Tottenham supporters clubs are everywhere in soccer-mad Ohio. Below are the bars where you can find them whenever Spurs are playing in the Buckeye State.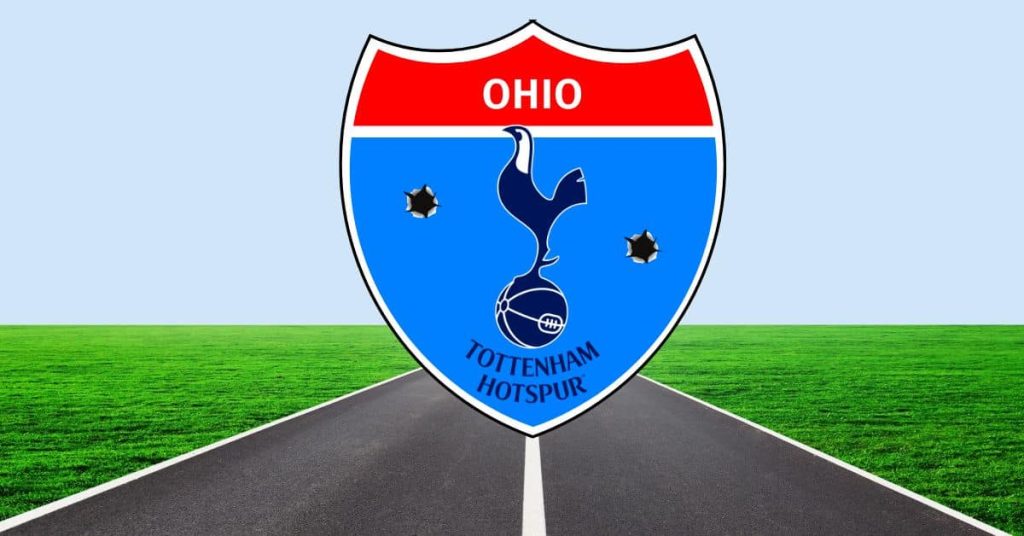 Tottenham Hotspur Supporters Clubs In Ohio
Please let us know of any Tottenham fan groups in Ohio that are not listed here.
---
Akron Canton
Spurs
This is the official Spurs supporters club catering to members from the Akron-Canton area. Catch a game with them downtown at Missing Falls Brewery and keep up to date with events on their social media.
Tottenham Bar in Akron – Missing Falls Brewery
---
Cleveland
Spurs
A short drive north of Akron sits Cleveland on the shore of Lake Erie where the local Spurs fans meet at the spacious Old Angle Tavern for every Spurs game. The bar takes its soccer seriously and even has a Facebook page dedicated to announcing their upcoming soccer screenings. Cleveland Spurs also keep their social media pages well updated, and you can of course reach out to them there with any questions.
Tottenham Bar in Cleveland – Old Angle Tavern
---

Cincinnati
Spurs
The Rhinehaus in the heart of town is the best soccer bar in Cincinnati with over a dozen 55-inch, 4k TVs and a projector. They show all games live and are host to numerous supporters groups. That's where you'll find the Cincinnati Spurs on matchdays. Join them for a game and become a member through their Facebook page.
Tottenham Bar in Cincinnati – Rhinehaus
---
Columbus
Spurs
Home to one of the original MLS franchises, Columbus has always embraced the beautiful game. A large group of Spurs fans meet at Grandad's Pizza & Pub in Hilliard (don't go to the wrong one!) to cheer on the Lilywhites. Columbus Spurs have been an official Tottenham supporters club since 2015 and have an impressive website where you can purchase their own brand of merchandise and sign up for membership deals – including discounted pizza!
Tottenham Bar in Columbus – Grandad's Pizza
---
Youngstown
Spurs
This group is not official but they are affiliated with the Akron Canton Supporters Club, so it's a 50-mile drive west to Missing Falls Brewery for these dedicated souls. You can follow Youngstown Spurs on Twitter.
---
Find out where to watch Tottenham games in Ohio on TV or streaming.
Check our soccer TV guide for kick-off times and channels
---