New York now has Tottenham supporters groups in most boroughs of New York City as well as the major cities upstate including Buffalo and Albany.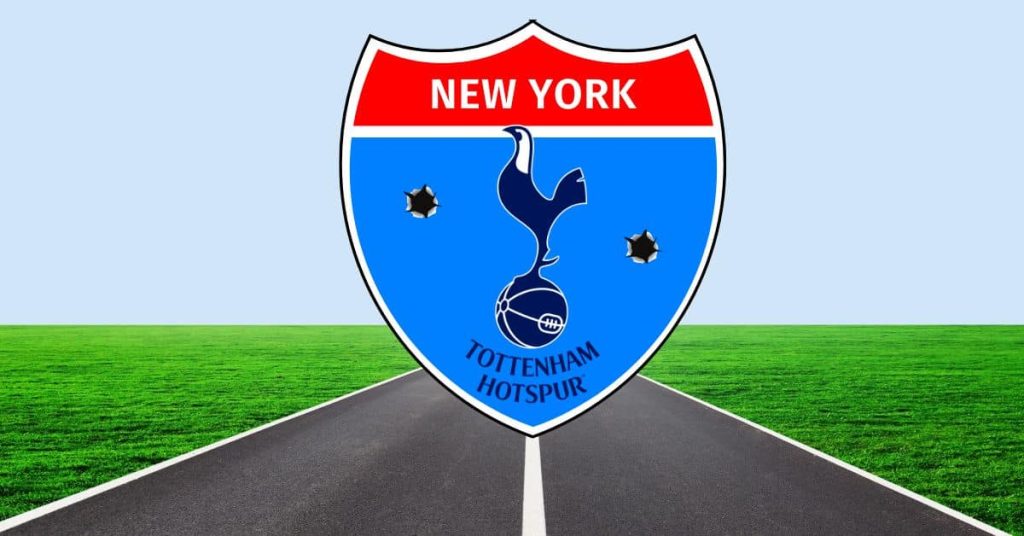 Tottenham Hotspur Supporters Clubs In New York
Please let us know of any Tottenham fan groups in New York that are not listed here.
Spurs Supporters Clubs In New York City
Brooklyn
Spurs
Brooklyn Spurs was formed in 2012 and became an official supporters club in 2015. The club isn't very active on social media but you can become a member through the official Spurs site, as you can with all of the supporter clubs. Their official bar is Banter in Williamsburg but you will also find a loyal following at The Black Horse in South Park Slope. This is because the owner there is a lifelong, dyed-in-the-wool, Cockney Spurs fan who once roadied for Chas & Dave.
Tottenham Bars in Brooklyn – Banter, Black Horse Pub
---
Queens
Spurs
This is one of the newer Tottenham groups in New York, having formed in 2021. They are now official and they meet for games at the Rivercrest bar in Astoria. Just a suggestion, but they may want to take that Conte banner off their web page now.
Tottenham Bar in Queens – Rivercrest
---
New York
Spurs
Serving the great borough of Manhattan, New York Spurs has a top-notch website where you can become a member and discover the latest happenings. You can also track them down on matchdays at their unassuming dive bar Flannery's on 14th Street.
Tottenham Bar in Manhattan – Flannery's
---
Spurs Supporters Clubs In New York State
East Fishkill
Spurs
Close to NYC, but far enough away, East Fishkill Spurs serves the Hudson Valley region including Westchester and Western Connecticut. They've been around since 2014 and they are very active on social media. They meet for games at the All City Grill on Route 82 in Lagrangeville
Tottenham Bar in Hudson Valley – Madison Pour House
---
Albany
Spurs
Up in New York's Capital Region, you can find the local Spurs fans on match days at Madison Pour House and you can follow them on Facebook.
Tottenham Bar in Albany – Madison Pour House
---
Buffalo
Spurs
Next time you're in Buffalo, be sure to stop by The Banshee Irish Pub where you can always catch the Spurs game and listen to some traditional live music. And don't forget to try the traditional Irish breakfast. You won't be disappointed. Céad míle fáilte.
Tottenham Bar in Buffalo- Banshee Pub
---
Rochester
Spurs
Up on the shore of Lake Ontario, this most Northern of Spurs supporters clubs in New York State have been around since 2012 and continue to multiply in numbers. Follow Rochester Spurs and meet up for all games at the cosy Kerny's Pub on E Main Street.
Tottenham Bar in Rochester – Kerny's
---
Find out where to watch Tottenham games in New York on TV or streaming.
Check our soccer TV guide for kick-off times and channels
---