US Soccer men's team coach Gregg Berhalter will not be leading the USMNT into the 2026 World Cup Finals. Anthony Hudson will be joined in Los Angeles by fellow World Cup assistant coach B.J. Callaghan and Under-20 Men's Youth National Team head coach Mikey Varas in selecting and managing the roster for the friendlies against Serbia and Colombia this month.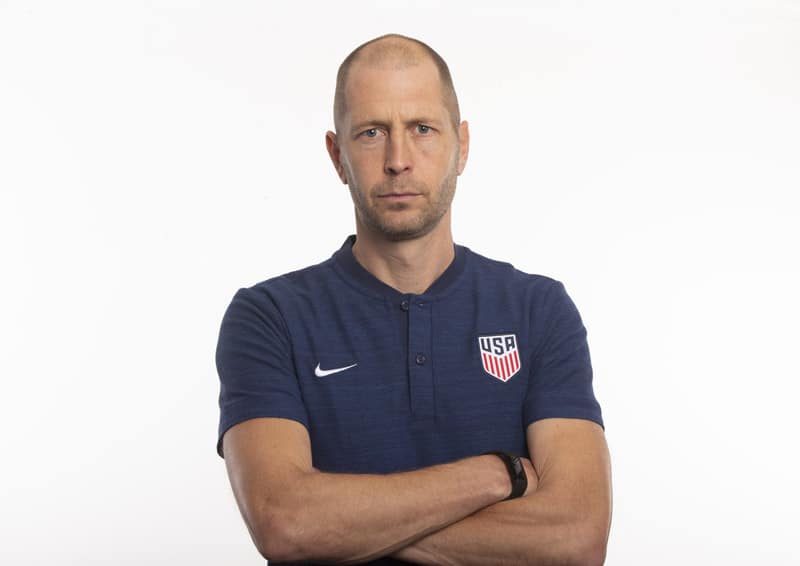 US Soccer Coach Gregg Berhalter Steps Down Amidst News Of Domestic Abuse Scandal
The news comes after Berhalter on Tuesday admitted to a past incident of domestic abuse during an argument with his wife (then girlfriend) 31 years ago.
'One night, while out drinking at a local bar, Rosalind and I had a heated argument that continued outside. It became physical and I kicked her in the legs', explained Berhalter in a social media post.
"There are zero excuses for my actions that night; it was a shameful moment and one that I regret to this day. At that time, I immediately apologized to Rosalind, but understandably, she wanted nothing to do with me. I told my parents, family, and friends what happened because I wanted to take full responsibility for my behavior."
Berhalter and his wife are still married and they have four children. US Soccer are investigating the matter.
Reyna Family Fall Out 
The scandal was brought to the attention of US Soccer by Claudio and Daniella Reyna, parents of US star Gio Reyna. Berhalter and Claudio Reyna were old friends from their playing days but fell out over Gio's lack of playing time at the recent World Cup. Berhalter claims that the Reyna's went to US Soccer with the abuse story as a form of retaliation.
Danielle Reyna said in a statement on Wednesday: "I thought it was especially unfair that Gio, who had apologized for acting immaturely about his playing time, was still being dragged through the mud when Gregg had asked for and received forgiveness for doing something so much worse at the same age."