Aberdeen manager Jim Goodwin took very different approaches into the games against Rangers and Celtic this week. Neither really worked out.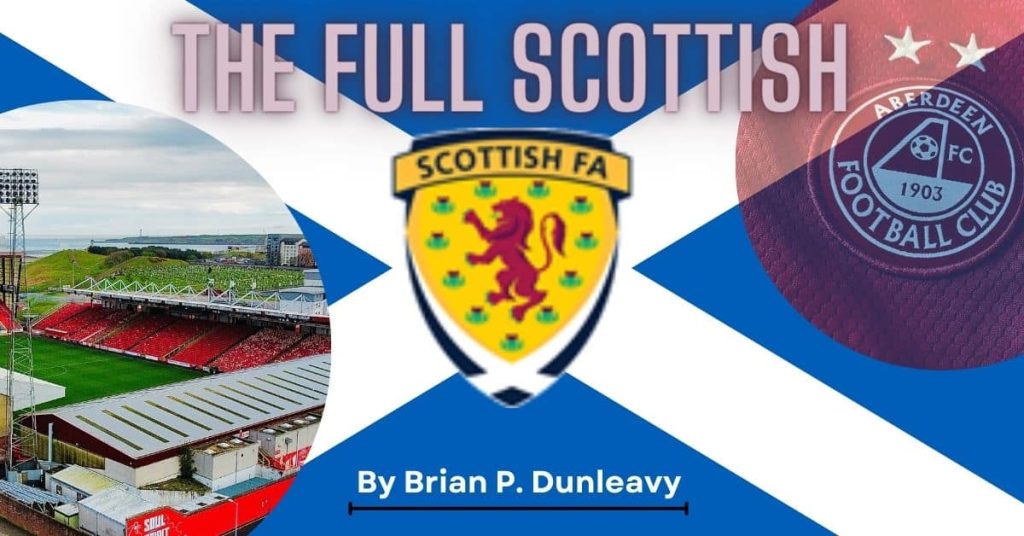 Jim Goodwin's Aberdeen Fall To Celtic And Rangers In Same Week
Celtic manager Ange Postecoglou resents when other managers in the Scottish Premiership lump his side in with their rivals Rangers.
"It's almost like, 'When you play the top two, this is what happens,'" the Aussie told the press this week, per the BBC. "I don't get that… I find it curious if people are assuming if something works or doesn't work against Rangers, that's a reflection of how it's going to be. We are totally different teams." He added, "I don't think they think that way, but they talk that way."
The experience of the two sides in Aberdeen in recent days speaks to that latter point. Yes, both Celtic and Rangers left Pittodrie with victories this week, and both did so thanks to late goals. However, whereas the Dons lined up with a low block on Saturday to frustrate Celtic, holding the champions and Premiership leaders to one goal—scored by Callum McGregor in the 87th minute—on the day, Jim Goodwin's side played much more positively on Tuesday against Rangers, ultimately succumbing 3-2, thanks to a late brace by Scott Arfield.
Goodwin Criticized
Goodwin took a lot of stick in the media between the two fixtures for his defensive tactics, at home no less, against Celtic, but it's unlikely that the firestorm within the Fourth Estate influenced his tactics against Rangers. The Ibrox side are, after all, the Dons' biggest rivals, historically. Not "going for it" against 'Gers, in other words, might have led to a mini-revolt in the terraces.
Still, that the Dons ultimately lost essentially proved the point of his approach against Celtic. The Hoops have scored 53 goals in 17 matches this term, 13 more than their rivals from Govan. A more "positive" approach by Aberdeen on Saturday, then, was more likely to lead to a "doing."
"Unfortunately … it didn't pay off," Goodwin told the media, per the Daily Record. "If we'd have taken a 0-0 from it, it would have been a great start back after the World Cup. We just felt that was the best way to play the game but [Rangers] is a different challenge." Did you get that last bit, dear colleagues in the press?
Anyway, this is not to slate Rangers. Indeed, new gaffer Michael Beale has clearly had an impact on the squad during his short time in charge, as they have already shown more fight-back in the past two matches than they have in the season up until this point. In that sense, it could be argued that they have taken on some of the same traits as Postecoglou's Celtic. Just don't let the Aussie manager hear about it.
---
Looking to watch the Celtic game on TV this weekend?
Check our schedule for all upcoming Scottish games on US TV
---