Gotham FC can proudly announce that the club has signed FIFA Women's World Cup champion and Real Madrid's all-time leading goal scorer forward Esther González of the Spain Women's National Team through 2025, with a mutual option for 2026.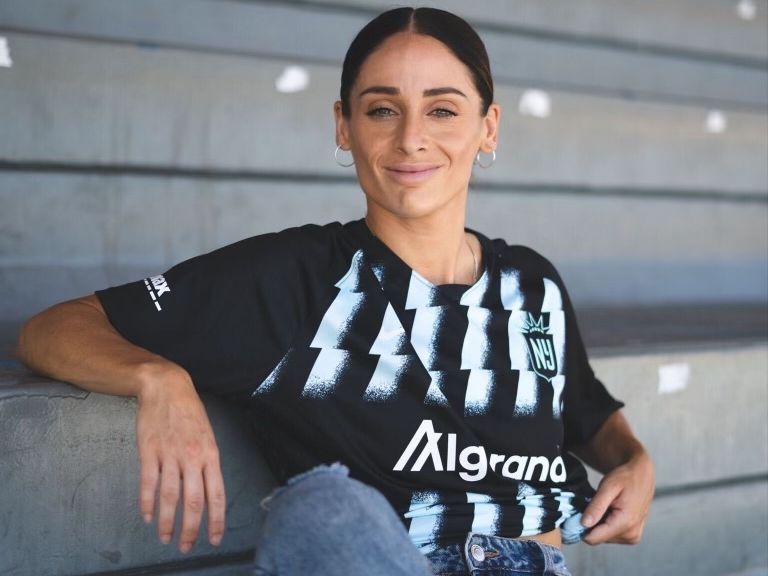 "I am excited and honored to join Gotham FC, one of the top clubs in the NWSL," said González. "As I continue my journey in football, I look forward to my next challenge in a competitive league where I will face the best players in the world in every game." 
González has scored 26 goals in 42 international appearances. She served as Spain's captain for two World Cup matches during this year's tournament and scored a World Cup goal against Costa Rica on July 21 in the Group Stage. González led Spain into World Cup qualifying with nine goals and five starts in six appearances in addition to leading La Roja with a goal and three appearances in UEFA Women's EURO 2021, which was played in 2022.  
"Esther González is a proven goal scorer at the highest level," said Gotham FC General Manager and Head of Soccer Operations Yael Averbuch West. "She is clinical in and around the box, and the weight of her experience accompanied with her skillset will provide a tremendous complement to the great players on our roster, as we continue to attract and maintain a high caliber of talent at this club."  
For club, González has scored 93 goals in all competitions, and she holds the title of all-time leading scorer for Real Madrid with 39 goals after scoring 30 in the regular season alone. Last year, the striker found the back of the net on 22 occasions, including 16 regular season goals, five UEFA Women's Champions League goals, and one Copa de la Reina goal as a follow-up to her 17 finishes in all competitions during the previous 2021-2022 campaign in which she netted 14 regular season goals, two Copa de la Reina goals, and one Champions League goal.  
"We are excited to welcome Esther Gonzalez and the quality that she will bring to the team," said Gotham FC head coach Juan Carlos Amorós. "She fits well into our attractive stye of play; she is a winner who works tirelessly on the press for the team, and she has an unbelievable hunger for goals and trophies. We cannot wait to welcome her into the team."
 Prior to joining Real Madrid, Gonzálezstarred for Club Atlético de Madrid, where she led the team to three Liga F titles and a Copa de la Reina crown. She also played for Levante and Sporting de Huelva.  
In honor of Gotham FC's new No. 9, fans can receive 9% off tickets for two upcoming matches, including Gotham FC vs. Racing Louisville on Aug. 27 and Gotham FC vs. Washington Spirit on Sept. 16. 
In the coming days, Gotham FC will announce plans to formally welcome World Cup champion Esther González to the New Jersey and New York area ahead of the first match in which she is available for roster selection.