Cue the Taylor Twellman rant and the Alexis Lalas diatribe. After being handed a three-nil defeat at the hands of arch rival Mexico, USMNT fans were treated to a listless one-one draw with Uruguay this week. As the team racks up substandard performances and subpar results it is becoming clear that this squad is facing significant issues under Gregg Berhalter's charge.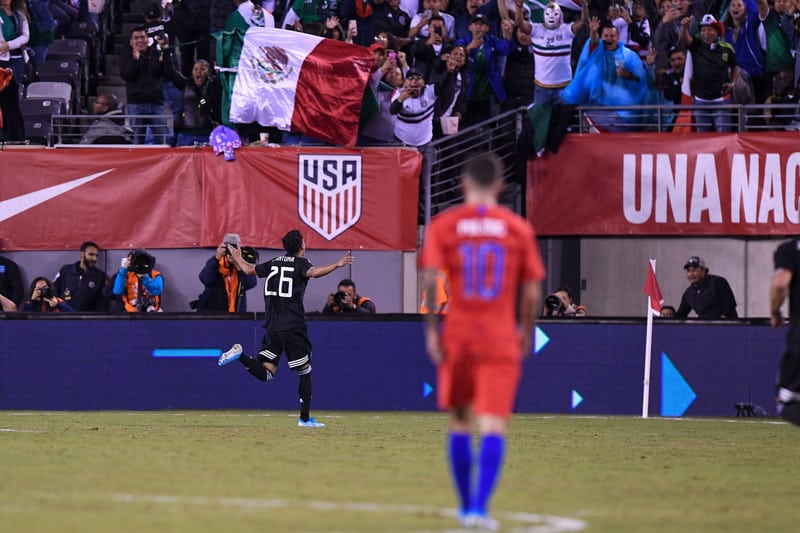 By Greg Mckay
Pundits will rightly point to Berhalter's rigid tactical approach, the failure of US Soccer to move quickly enough to appoint a successor following Bruce Arena's ill-fated second stint as US manager and lack of opportunities for Berhalter to assemble his best squad. But, the glaring fact is the current US Men's National Team pool lacks a core group of talented veteran players that have provided the backbone for past success, whether in CONCACAF competition or in the World Cup.
The 2002 squad that made it to the World Cup quarterfinals, for example, had experienced professionals like Earnie Stewart, Claudio Reyna, Eddie Pope and Brad Freidel supporting the youthful dynamism of Donovan and Beasley. The last time the team won a Gold Cup final against Mexico in 2007, Pablo Mastroeni, Carlos Bocanegra and Oguchi Onyewu were really at or near their playing peaks, while youngsters like Benny Feilhaber and Michael Bradley were able to learn from being with that group.
Roster
Examining the 2019 Gold Cup roster shows not a single player that one could say with a straight face is in their prime. Michael Bradley, Jozy Altidore and Omar Gonzalez had the most caps on the team but are all not performing at a high level these days. Heading into a critical World Cup qualifying campaign cycle, this "lost" generation is a scary prospect for US Men's National Team supporters. The success of MLS has ultimately been the biggest contributor to the lack of development for the critical age group.
In 2002, and even 2007, it was no secret that for players with international aspirations to truly challenge themselves and develop to their full potential, they needed to play abroad. Added to this football reality was the financial imperative that MLS was generally not in a position to shell out the same wages for American players as were European clubs.
Fast forward to 2014 and the equation began to slowly shift. The level of MLS on the field had clearly grown and the financial appetite for American stars expanded as well. Michael Bradley, who had stints in the Netherlands, Germany and England, was finding success in Italy, first as a key player for Chievo Verona and then as a new signing with storied Italian club, Roma.
Klinsmann
But, not long into his time at Roma, Bradley was tempted back to MLS with a wage package north of $6 million. He was followed by other members of his cohort – Alejandro Bedoya, Jozy Altidore and Maurice Edu to name a few. Staying in MLS, rather than being forced to test themselves abroad was suddenly an acceptable path for top US players like Jordan Morris, Will Trapp and Darlington Nagbe.
Jurgen Klinsmann, who was often maligned as US manager for his dogmatic approach to the US Soccer hierarchy, media and fans, was spot on with his criticism of players choosing to stay in MLS past the stage where they were seeing value from greater first team playing time compared to what they would receive abroad. Once a player is likely see consistent time in European leagues, Klinsmann was right to push American players to move overseas.
While playing in Europe is no guarantee of success, one wonders how the composition of the current group would look if more US players at ages 23-25 were moving abroad rather than settling in MLS. The greater concern now, however, is that players who have bravely made the move such as Pulisic, Adams and McKennie are tempted back prematurely by opportunities stateside and do not develop into the type of players fans expect and the national team desperately needs.