If it's getting tight at the top, when domestic football resumes next weekend, there will be a few squeaky bums at the other end of the table too.
By Dave Bowler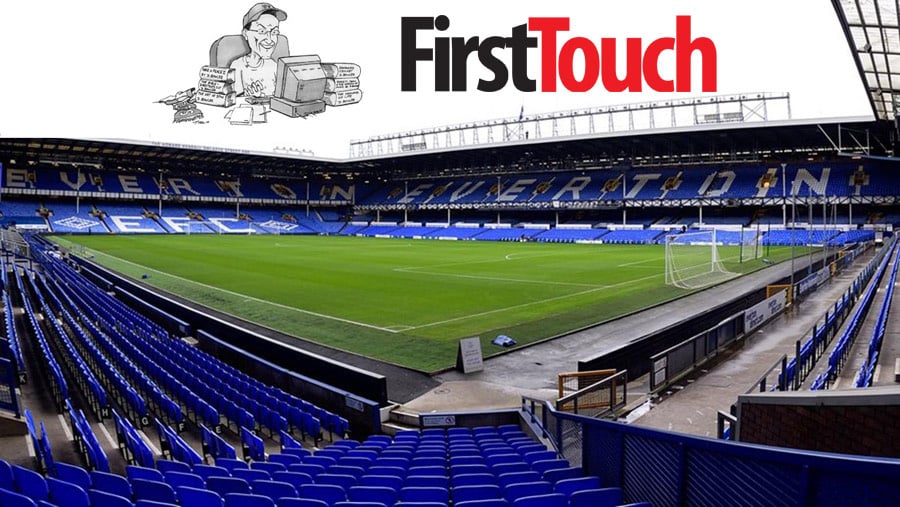 Norwich's hopes of survival look increasingly slim but if you take a look at the rest of the relegation odds at gclub, you'll see that fans of a number of clubs will not be sleeping too soundly in their beds.
The Newcastle takeover has of course shaken things up considerably. Without that influx of money, the Magpies might well have been in a similar position to Norwich now, but Eddie Howe looks to have piloted them towards safety now, much to the chagrin of several other clubs who were banking on Newcastle to save them.
Brighton's horrible recent run of six straight defeats, with only one goal scored, will have them looking over their shoulder a bit, but on 33 points already, they should find the four or five more that would see them home. Brentford still have a bit of work to do, as do Leeds but a couple of wins for both in the last three games has created both breathing space and momentum.
More and more, it starts to look as if the remaining two relegation places will be between Watford, Burnley and Everton and, on the basis of that, the alarm bells will be ringing loud and clear at Goodison Park.
Being realistic, the position they're in will be no great surprise to Watford or Burnley. Even if both might have hoped to have a few more points on the board by now, they will have been primed for the prospect of a relegation fight from back in August and both know what's needed when you're in the thick of it.
Dycne Not Going Quietly
Sean Dyche is certainly not going to let his side go quietly, while Watford's seasonal game of managerial musical chairs has finally alighted on the right one, Roy Hodgson. Time is not on his side but if anybody can get a struggling side well enough organised to eke out four wins and a couple of draws from nine games, which would take them to 36 points and a real chance of survival, it's Hodgson.
Toffees In Trouble?
Which leaves Everton. On paper, they look best placed. Three points above the drop zone, two games in hand on Watford, and a squad that cost fortunes. The win over Newcastle last time out in the league suggested they might have turned a corner but, as Frank Lampard said after they then capitulated at Crystal Palace in the FA Cup last time out, they are a squad that lack what he identified as the Anglo Saxon version of "cojones".
I wouldn't argue with him for a second and, while some will suggest that that is just a manager trying to avoid the blame, it's something that has needed saying at Everton for a while – and they're not the only club where it's true. It may be a boring old man argument – regularly guilty as charged your honour – but since we entered the PlayStation era of football, while we might see examples of technical brilliance on a much more regular basis, what we don't see so often is footballers who will run through brick walls to win. And in the modern era in particular, winning is, after all, what supporters crave and what football clubs exist to do.
Lacking Leadership
There's a common misnomer that the very best players are up there at the top because they were blessed with great talent and technique. That is, of course, a huge part of it. But talent will only get you so far. Those at the top – or those lower down who succeed on comparatively modest ability – do so because they simply will not be beaten, because they're competitors, because they don't waste time waiting for form to arrive, they make it happen. Yes Liverpool and Manchester City have some terrific players.
But are they that much better than those at Manchester United? Or is it that their players are dedicated to winning whereas too many at Old Trafford – or White Hart Lane, the Emirates etc – are flaky and all too prone to going missing when the going gets tough?
Tough Run-In for Toffees
And that is the problem at Everton. To employ the tedious cliché, when you look at that team and that squad, how many of them would you want in the trenches with you? Nice lads I'm sure, good footballers to watch when they're 2-0 up and the sun is on their backs, but when things are going against them, there's a tendency to throw in the towel – a 5-0 defeat to Spurs, 4-0 to Palace, these are not the hallmarks of a football team full of fight.
Everton don't have the worst looking run-in, and with points in the bank too, they should be the favourites to pull away from trouble. In view of that, some argue that in calling out his players, Lampard has employed a high risk strategy. Yet it's hard to see what else he can do.
Because if his players don't "grow a pair" in the next few weeks, the Toffees' top flight run that stretches all the way back to 1954/55 might only have a few weeks left in it.