To those watching the World Cup in Qatar who thought last week's Argentina-Netherlands quarterfinal was chaotic, Scottish football has a message: Hold my beer.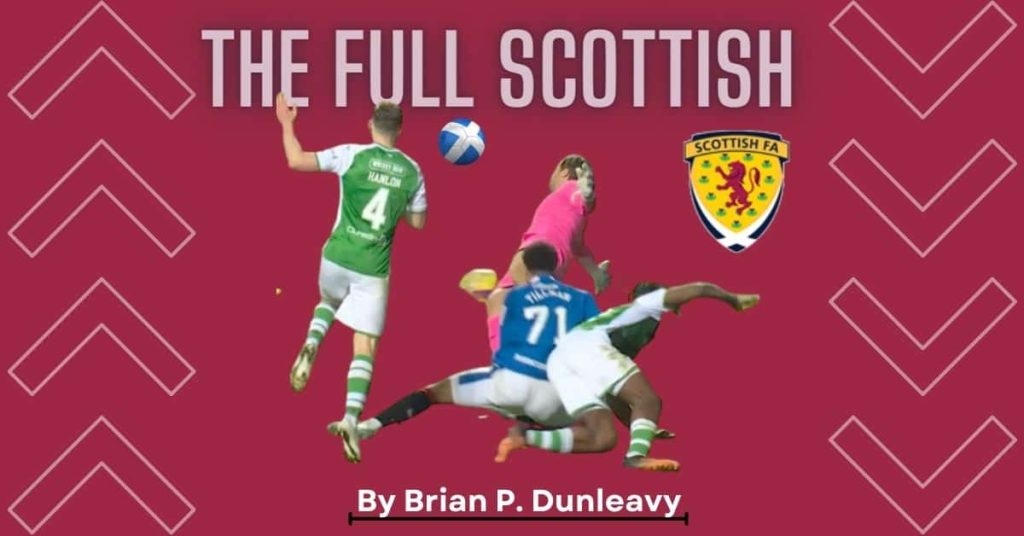 Move Over World Cup, Scottish Football Is Back
Rangers & Hibernian Play Out 5 Goal Thriller
Domestic action returned in the Premiership on Thursday with Rangers hosting Hibs in a lively affair that saw the home side prevail 3-2 in manager Michael Beale's first game in charge. Five goals, four lead changes, 20 fouls, 30 shots and four yellow cards. All in all, a hum-drum evening by Scottish football standards.
"You saw a little bit of everything tonight," Beale told the press afterward. "A little bit of anxiety in the air, certainly in the crowd and on the pitch as well." With Hibs leading 2-1 at the break, it took a halftime talk from Beale to push 'Gers to victory, or so we're told.
"We had a nice chat at halftime, organized a few things," Beale said to the media. "They listened." Indeed, particularly Colombian talisman Alfredo Morelos, henceforth known as the striker who came in from the cold, who netted the winner.
Rangers put pressure on Celtic
As entertaining as the events in Qatar have been on the pitch (and as troubling as some of the news there has been off it), it is this sort of night that makes Scottish football a unique spectacle. Beale and Rangers have a mountain to climb, with a significant gap in the standings and in goal difference. But Thursday night's victory put the pressure on Celtic to perform in their return to action Saturday at Aberdeen, with Pittodrie no easy place to play, particularly in December when the North Sea winds blow.
The Premiership may be a two-horse race most seasons, but the contestants never fail to make it interesting—one way or another.
"I know I've got a job on and to be fair to the boys they know they've got a job on to get back to the standards that we've had previously," Beale said.
Well, we're happy—and relieved—to see Scottish football get back to work.
---
Don't forget to check our schedule
for all upcoming Scottish games on US TV
---