Last weekend, the Scottish (men's) Premiership kicked off the 2022-23 campaign. This weekend, the women follow suit, with a revamped, 12-team women's soccer league, the SWPL, hoping to build on the momentum from the recently completed European Championships.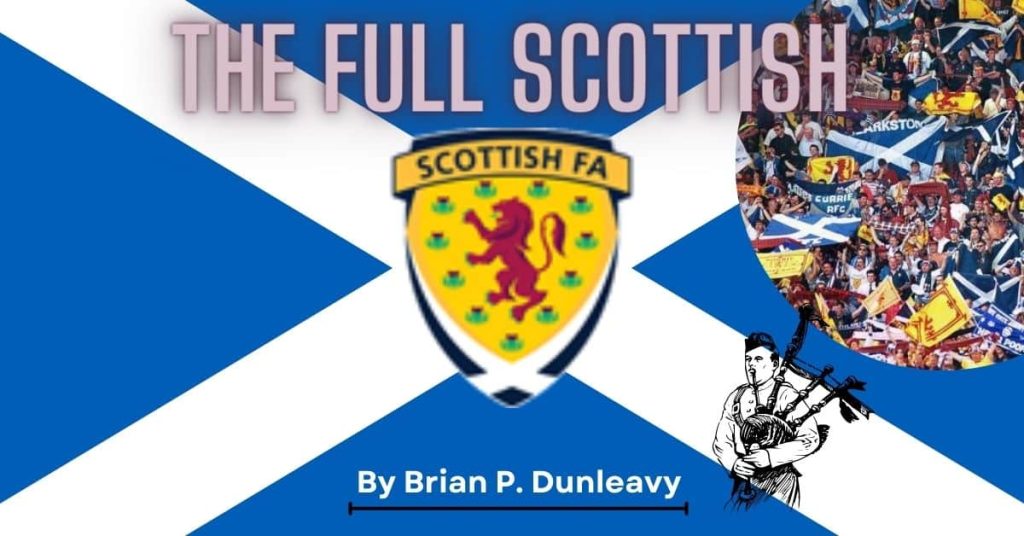 The Full Scottish by Brian P. Dunleavy
As usual, Glasgow City and Rangers head into the season as favorites, but Celtic and Hibs both have hopes of overtaking the perennial frontrunners and qualifying for the Women's Champions League. The Ghirls are coming off a season that saw them achieve the domestic cup double for the first time and they, like Hibs, have brought in a number of new players in an attempt to catch up to their rivals.
On that score at least, the Edinburgh side may have the advantage. They signed Krystyna Freda from Glasgow City, a player with a championship pedigree.
Celtic captain Kelly Clark told the press this week that the 2022-23 season marks a watershed moment in women's football in Europe, after the success of the Euros this summer, which were won by England. The 12-team league will, like its men's counterpart, have a "split" schedule late in the season.
"It was a fantastic tournament – great quality, great standards – and I just hope that it has opened a lot of eyes for a lot of people," she said. "If that doesn't make people go along and watch teams in the WSL [the English top flight] then I don't know what ever will."
Here's hoping the SWPL sees a bump in attention as well.
****
We're not ready to write off Rangers in Champions League qualifying just yet, after their 2-0 defeat at Royale Union Saint-Gilloise in Belgium. Yes, the scoreline isn't ideal, but a two-goal deficit is hardly insurmountable, particularly with the Ibrox crowd behind them.
Still, Dundee United provided probably the only bit of good news for the Prem on the European front this week, and it was former 'Gers man Glenn Middleton who was the hero in their 1-0 victory over AZ Alkmaar in UEFA Europa Conference League third-round qualifying, in front of a packed (and raucous) Tannadice.
Conversations about coefficients are a bore. What matters from our perspective is the quality of competition and the passion of supporters. And, this fixture had plenty of both.
****
We know journalists aren't everyone's cup of tea, but as members of the fourth estate we are pleased to hear that Rangers and the BBC have declared a ceasefire in their seven-year feud. The highly public skirmish, which began when the Ibrox club banned BBC reporter Chris McLaughlin in 2015, even saw Rangers charge media up to £25,000 for access to players and staff, starting last season. Hardly a good look. A free press is vital to a free society – even in sports.