Police Scotland this week cleared Celtic striker Leigh Griffiths of any criminal wrongdoing in connection with social media messages he allegedly sent to an underage girl.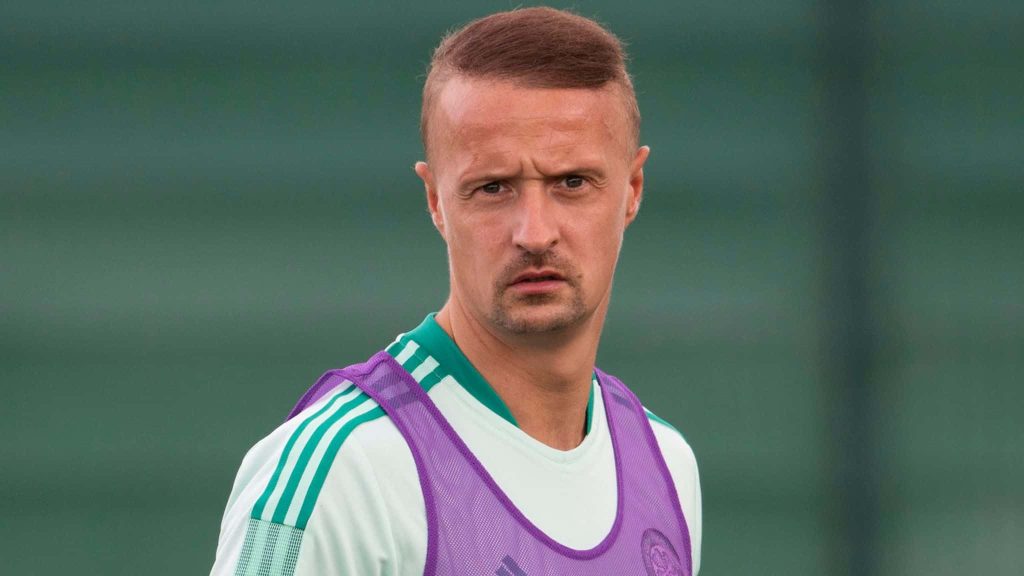 The Full Scottish with Brian P. Dunleavy 
The striker was sent home from the first team's training camp in Wales while police, and the club, investigated the matter. For those of you keeping track of such things, this marks the second consecutive summer in which Griffiths' preseason training has been disrupted due to off-the-park "issues." And we all saw how it worked out for the player, and the club, the first time around.
Now, we like Griff and want him to do well. He seems a personable fellow, and we've all had our inner demons to deal with. However, for us, the striker gets far too little, er, credit for derailing Celtic's "10-in-a-row" campaign last term.
Remember, at least per former manager Neil Lennon, he was the one—and only—player to return from COVID-19 lockdown unfit and, allegedly, overweight. In response, Lennon barred Griffiths from joining the team for camp and friendlies in France but, as the erstwhile bench boss has himself noted: It was hardly personal between the two.
Caretaker manager John Kennedy hardly saw fit to play the striker much after taking over from Lennon in February. On his day, and when fit, Griffiths is a dynamic playmaker and goal-scorer. However, too often over the past two-plus seasons, the striker has been anything but. True, the off-the-park disciplinary issues of his past seemed to have fallen by the wayside as he matured, but his body (and mind) appeared to be far too brittle (lack of fitness for the former).
Mental Health Issues
Three years ago, Celtic did the right thing by Griffiths, granting him a leave of absence midseason so that he could address his mental health issues. He came back a year later to form a prolific partnership with Odsonne Edouard.
Things seemed to be on the upswing again… until they weren't. This summer, with Lennon long gone, the club, incoming manager Ange Postecoglou gave Griffiths yet another lifeline, extending his contract for one year. Less than a week later, the story of his social media activities with an underage girl broke.
To be fair, the messages may or may not have been real and they may or may not have been sent nearly 10 years ago. In addition, Griffiths may or may not have been responding to a young woman who sent him a photo of herself drinking wine in a pub (implying she was at least 18 years of age).
However, for a man coming off a disastrous season and who arguably owes his club (not to mention one who lives with his partner just outside Glasgow), this isn't a good look—to say the least. As a friend of ours once said of American baseball's Alex Rodriguez, "Apparently, the guy does not know the meaning of the phrase, 'Lay low.'"
Celtic need Griffiths to keep his nose to the ground—in more ways than one. More importantly, he needs to do so for himself.