NYCFC have revealed their new home kit for the 2023 MLS season. The kit is inspired by the multi-culturalism of New York City and it's now available on sale in your favorite store.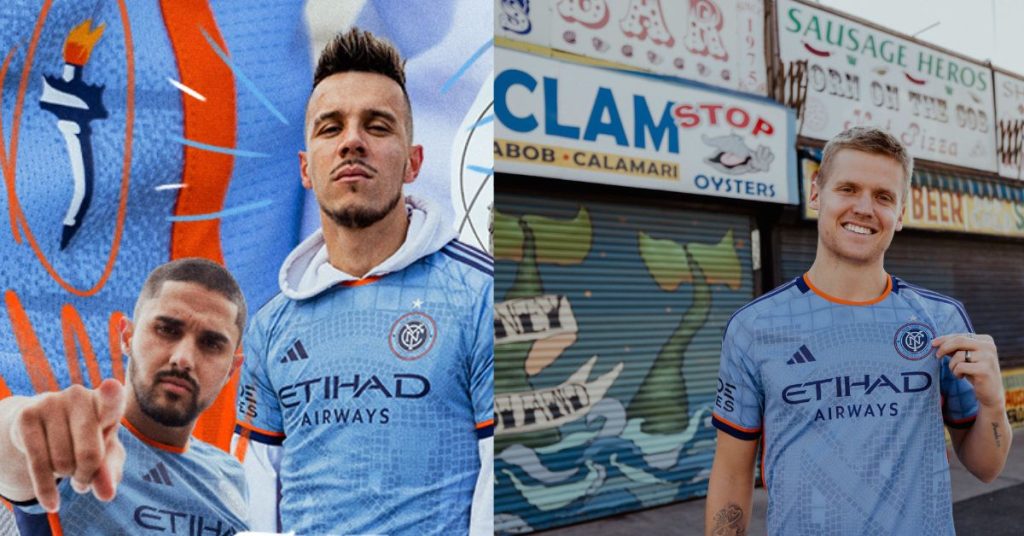 The club issued the following press release to describe the new 'Interboro Kit'.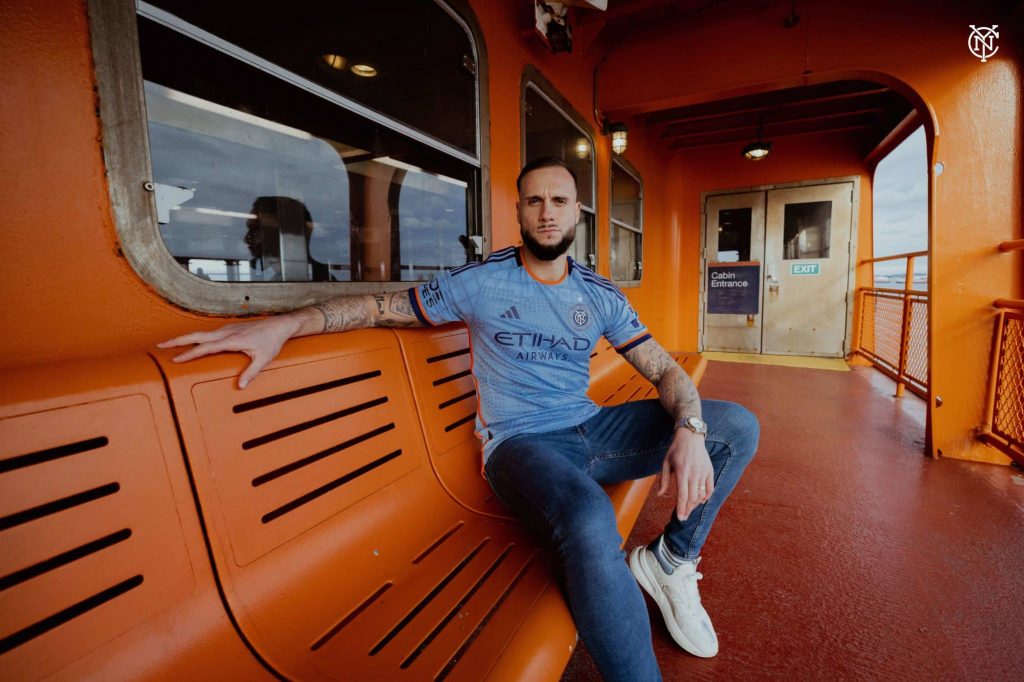 Like NYCFC, New York is a true mosaic of people and backgrounds, greater and more vibrant than the sum of its individual parts. The world's game connects New Yorkers from all over, and the new Interboro Kit weaves everyone together under one banner while celebrating the city's multiculturalism.
The kit's navy and orange colors of the NYC flag, alongside the Club's City Blue, make for the Club's most colorful home shirt yet. The bottom of the kit also features a fitting symbol in the form of the Statue of Liberty's torch, an idea borne out of a workshop with Young Leaders from City in the Community, the nonprofit foundation proudly supported by NYCFC.
Don't forget to check our soccer on TV schedule
for all upcoming NYCFC games on TV in the USA