Shaun Maloney leaves Hibs to take over at Rangers! Martin O'Neill comes out of "retirement" to manage Dundee United. Such were the mock stories we were considering for today, April 1st, or April Fools' Day. Good thing we skipped it, huh? In truth, we were tempted to add to the long line of fake headlines today, simply because the build up to Sunday's Glasgow Derby has been so strange. Perhaps it's the fact we're coming out of an international break heading into the match, when usually it's the other way around?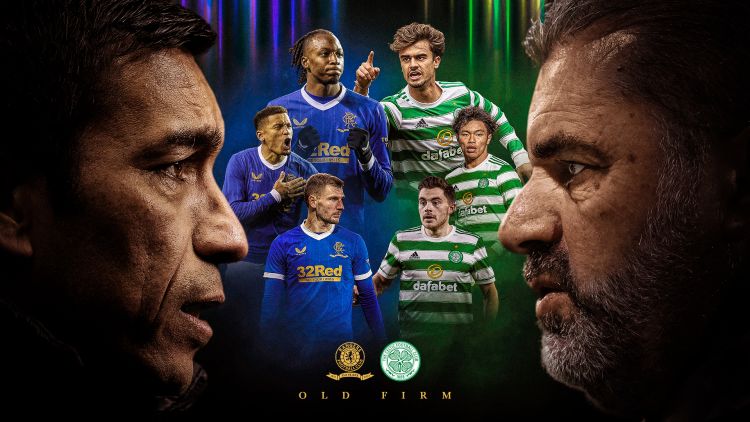 The Full Scottish with Brian P. Dunleavy
No matter, Sunday's fixture will feature plenty of drama once the whistle sounds. Celtic come in on a fine run of form. Rangers, a bit less so, but they will be at home.
And speaking of Ibrox, away supporters will be in the ground for the first time in more than two years. We hope this is a sign the two clubs will return to the days of 3,000 away supporters in each ground, but we're not holding our collective breath.
Will Rangers' Alfredo Morelos play after returning from Colombia with an apparent foot injury? Will Kyogo make his return to the Celtic squad following an extended absence? If not, can Georgios Giakoumakis effectively lead the line, after providing Rangers with what's known in America as "bulletin-board material?"
Questions
Does the Morelos injury provide a platform for Kemar Roofe to recapture the mojo that made him a hero at Ibrox last season? Can manager Giovanni van Bronckhorst bring some of his apparent Europa League magic to league matters? And, if he can't, will it mark the beginning of the end of his tenure in Govan, continental success be-damned?
These and other questions will be answered on Sunday but, as always, this fixture means more than just the two top teams in a league facing off. Even with changes in ticket allocations—or no supporters at all due to the COVID-19 pandemic—the Glasgow Derby is a unique spectacle, perhaps rivaled globally only by Boca-River in Argentina.
After this week's announcement that Rangers have backed out of the "Sydney Super Cup," it remains unique to Glasgow, too.