NJ/NY Gotham FC of the National Women's Soccer League (NWSL) today announced that Hue Menzies will serve as interim Head Coach for the remainder of the 2022 season.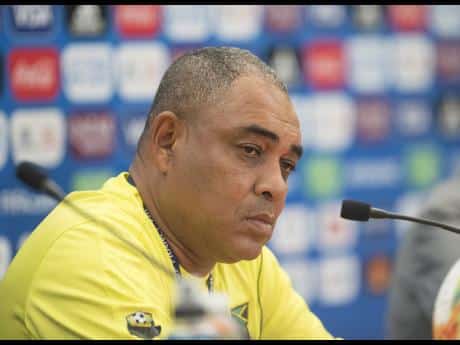 NJ/NY Gotham FC Names Hue Menzies Interim Coach
Menzies won the 2018 Concacaf Women's Coach of the Year award after helping the Jamaican Women's National Team qualify for the 2019 Women's World Cup, the country's first-ever Women's World Cup appearance. The holder of a U.S. Soccer A-License, Menzies currently serves as a member of the Concacaf Technical Study Group and the U.S. Club Soccer Board of Directors.
"I want to thank Yael and ownership for giving me the opportunity to work with such gifted athletes," said Menzies. "This is an incredibly committed team and there's still time left in the season to turn things around. I'm excited to get to know these players and help aid their progress anyway I can."
Menzies, who becomes the first Black head coach in NWSL history, brings 35-plus years of coaching experience to Gotham FC. He has served as the Executive Director of Florida Kraze Krush for the last 10 years and spent five years as the head coach of Jamaica's Women's National Team.
He was a co-founder and director for the Lonestar Soccer Association in Austin, Texas and an Olympic Development Coach at the national, state and regional level for 15 years. Also, he served as an assistant coach for the University of Texas's women's soccer team.
"Hue is a soccer lifer and a true professional with a track record of success when it comes to building programs and developing players," said Gotham FC General Manager Yael Averburch West. "I'm confident Hue will help our players reach their potential this season while we continue our coaching search."
Photo: Jamaica Gleaner