Why is Jose Mourinho struggling at Man U? Football is only too keen to rush to write off its practitioners – and some of the very best at that – a trend of which the more serious observer should be wary. Only a few days ago, the press was full of stories about Pep Guardiola being beaten already by the intensity of the Premier League and being set to jettison striker Sergio Aguero in his desperation.
Two Aguero goals in a 4-0 win later and those newspapers are being quietly shredded, treated as though they'd never been published. The fire is now being trained upon his opposite number across the city of Manchester, Jose Mourinho.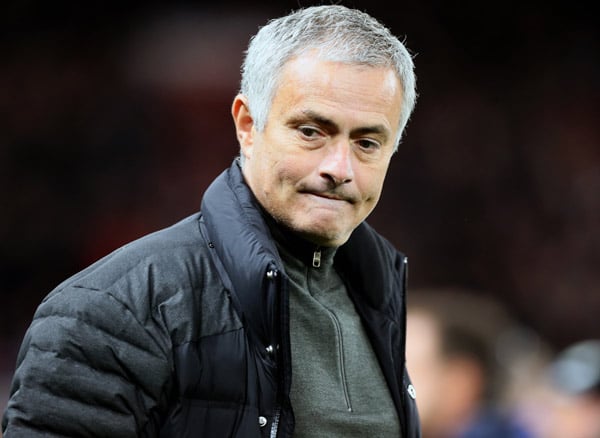 United are undeniably struggling thus far this season, though not so badly that they are right out of the title race just yet. Not quite. But given the monumental spending spree that they embarked upon this summer, and given that Mourinho knows the English game inside out and won't need any period of acclimatisation, unlike Guardiola, these early season struggles are something of a surprise.
What is of deeper concern to United supporters should be that the tried and trusted Mourinho methods don't seem to be working as once they did. The siege mentality, the "us against the world" approach that served him so well at Chelsea and Internazionale seems to be misfiring as he rolls it out at Old Trafford, just as it did to some degree at Real Madrid.
Perhaps that's because United and Real are footballing royalty where, for all their qualities and, in Chelsea's case especially, money, the other two were simply very big football clubs, but nothing like the biggest In their respective countries, never mind the world.
At Stamford Bridge and the San Siro – and in his time at Porto before that – Mourinho and his men were insurgents, the guerrillas, kicking at the doors of the Establishment and inflicting wounds with unorthodox approaches and, on many occasions, by employing the dark arts of the game.
Results
For all that football is about results, at some clubs, it's also about how you get those results. At some places, while you unquestionably benefit at times from refereeing decisions and the like, you are also held to higher account, more exacting standards. Mourinho is a street fighter whereas at United, you also need to be an ambassador. For all that Ferguson was fiery when he needed to be, he respected the game and it respected him. Mourinho? Not so much.
Perhaps he took on the challenge at United not merely to pursue more success, but to pursue a lasting legacy, to rehabilitate his reputation, to be thought of in the years to come as a statesman as much as a fighter, to become synonymous with a club. If he wants to do that though, he has to adapt in a multitude of ways.
For starters, he has to learn to pick his battles, the way Ferguson did, rather than go charging headlong into all of them. At the moment, such seems to be his frustration with everything that he is lashing out at every target going, from referees to the hotel where he currently lives.
Mourinho Isn't Ferguson
To counsel calm and caution to a man who has always been noted for a volcanic temperament is asking a lot, but being sent to the stands just days after being charged for making comments about referees will do him nothing but long term damage. Officials might have been cowed by Ferguson in the past, but Mourinho isn't Ferguson, not yet, and especially not after his traumatic last 18 months.
He needs to concentrate on his team, win some games, maybe win that League Cup like he did at Chelsea, then build from there. He is too intelligent and too shrewd a man not to see that he needs to adapt to his new surroundings and their unique demands. The question that remains though is can a leopard in its fifties really change its spots?