The arrival of Lionel Messi to MLS club Inter Miami this summer marked a watershed moment for American soccer. In the weeks since his high-profile signing, Messi has already helped transform MLS into a truly global league. But, capitalizing on the momentum requires strategic vision and investment. MLS now faces both immense opportunity and pressure to solidify itself as a top destination for the world's best talent.
Surging Interest and Investment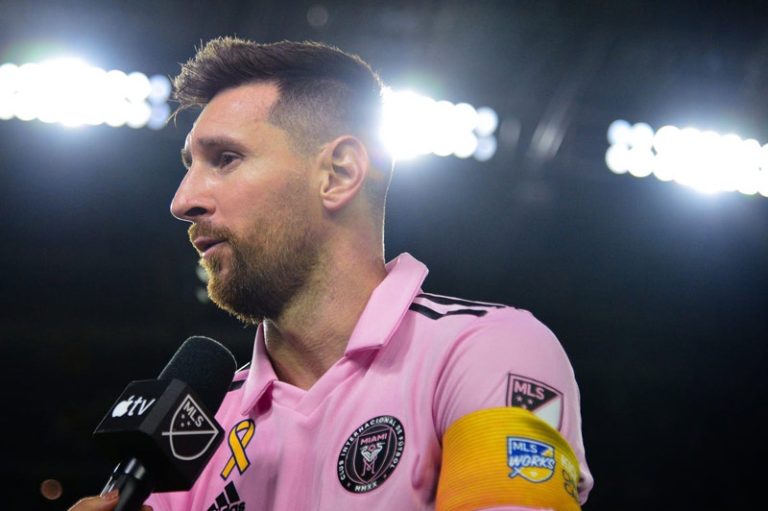 Messi's debut MLS campaign has sparked unprecedented interest in the league. Fans are turning out in droves, as evidenced by the spike in both live attendance and FanDuel soccer odds. MLS has also secured major broadcasting deals, like the Apple TV partnership. This mainstream visibility helps cast MLS as a legitimate contender among the world's soccer leagues.
The influx of capital has allowed club owners to court elite designated players. Transfer market spending reached record levels this past summer. Miami and LAFC, in particular, have flexed their financial muscle. This arms race of talent acquisition has raised the league's overall quality of play.
Lingering Perception Issues
Even with the recent progress, many still view MLS as a retirement league in some circles. It lacks the deep-rooted prestige of European soccer, and naysayers claim it cannot attract talent in their prime or properly develop young phenoms.
The league office must confront these lingering perception issues head-on. Marketing campaigns should target both domestic and global audiences to shape MLS's brand image. Highlighting success stories of younger stars thriving stateside would help dispel outdated notions.
Striking the Right Balance
MLS straddles a fine line between prioritizing on-field excellence and financial sustainability. While the league should absolutely seize this moment to strengthen its talent pool, it cannot recklessly overspend.
The key is striking the optimal balance between luring elite players and building infrastructure to nurture the next generation. Homegrown player development programs, improved youth academies, and enhanced coaching systems should all be top funding priorities.
Capitalizing on Diverse Markets
Unlike the concentrated media markets of European leagues, MLS boasts clubs spanning the entire North American continent. This built-in diversity is a strategic advantage to leverage moving forward.
Localized marketing campaigns tailored to each metro area's culture will broaden MLS's appeal. Community outreach initiatives can also strengthen bonds between clubs and their surrounding regions. A rising tide should lift all boats.
Leveraging Homegrown Talent
A crucial part of building for the future involves investing in youth development programs to cultivate homegrown talent. MLS academies have made strides, but more work is needed to compete with the elite European systems.
Providing increased funding and resources for existing academies is crucial. But MLS should also consider founding a continental academy to identify and train the top prospects across North America.
Homegrown players often feel a stronger connection to their local clubs and communities. Featuring these rising stars more prominently would further engage local fanbases.
The next Messi or Chicharito may already be honing their skills at an MLS youth academy. But for domestic talent to truly thrive, the league must devote more attention and investment into youth pipelines.
Final Thoughts
Messi's arrival marks the dawn of MLS 2.0. However, sustaining this momentum hinges on making shrewd investments and reforms. The league office must address lingering perception issues, balance spending with stability, and capitalize on the continent-wide footprint. If MLS plays its cards right, Messi will be just the first global icon to choose North America as his soccer home. The foundation is now in place to chart a new course for the future of American soccer.
The published material expresses the position of the author, which may not coincide with the opinion of the editor.