In a clash of the coasts, Gotham FC played to a scoreless tie against Angel City FC on Sunday night at Red Bull Arena, with close chances from both clubs and several incredible saves made by each team to preserve the 0-0 scoreline. The theme of tonight's match was Women's Empowerment Night presented by Johnnie Walker, which featured Gotham FC owner Sue Bird serving as honorary captain and providing the coin toss, warm-up tops for both clubs designed by Monica Ahanonu, and actress Hannah Waddingham lighting the torch, among the pregame highlights.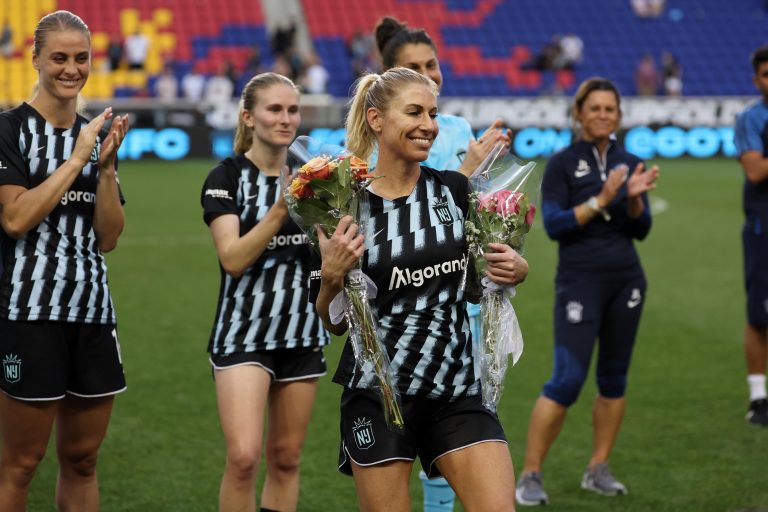 The occasion also celebrated Gotham FC midfielder McCall Zerboni's accomplishment of becoming only the second player in NWSL history to reach 200 appearances. Additionally, midfielder Mana Shim continued her comeback to professional soccer, when she came on as a substitute for captain Ali Krieger in the 62nd minute.
First Half
 Early in the match, goalkeepers on both sides came up with major saves. In the 25th minute, Angel City defender Megan Reid played a long ball over the top to Savannah McCaskill who took a touch into the box and shot from near-range. However, Gotham FC goalkeeper Abby Smith went to the ground, making the save with her left leg.
That was followed by Gotham FC forward Yazmeen Ryan dribbling in behind the defense on the left side in the 29th minute to strike a shot across goal, but ACFC goalkeeper Didi Haracic made the diving save.
In the closing moments of the first half, Gotham FC rookie Jenna Nighswonger combined for a one-two with Zerboni before she served up a shot from the left side that forced Haracic to make a leaping save to push the chance over the crossbar.
Gotham FC's Ryan – a forward – tracked back to save a breakaway in the 80th minute stretching to block Claire Emslie shot.
Second Half
Midge Purce entered the match at halftime and worked the right sideline, beating defenders on the dribble on multiple occasions. In the 66th minute, she cut back on the endline and shot for the near post with her left to force a goalkeeper save.
Gotham FC's Ryan – a forward – tracked back to save a breakaway in the 80th minute stretching to block Claire Emslie's shot.
In second half stoppage time, Purce turned two defenders and sent a dangerous low, driven ball from the left side across the box, as forward Delanie Sheehan was striding in for the strike, but just missed the connection.
The anticipation heightened in the final moments of the match, when also in stoppage time, Sheehan sent a lofted diagonal ball from the right corner of the 18-yard box into the path of Nighswonger, whose header glanced just wide.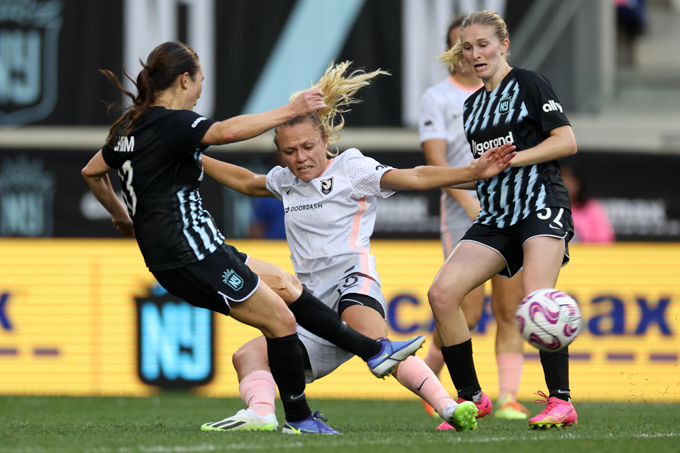 Abby Smith, Jenna Nighswonger, Ali Krieger (Mana Shim 2'), Ellie Jean, Mandy Freeman, Nealy Martin, Allie Long, McCall Zerboni (Nahomi Kawasumi), Yazmeen Ryan, Delanie Sheehan, Svava Rós Guðmundsdóttir (Midge Purce 45'),