Gotham FC earned the club's first home-field victory, and its third overall this year on Wednesday night with a 1-0 win over the Washington Spirit in the opening match of the UKG NWSL Challenge Cup. The result came after Gotham FC and U.S. Women's National Team forward Lynn Williams scored in the 56th minute and goalkeeper Mandy Haught kept a clean sheet for all 90 minutes of her first appearance this campaign.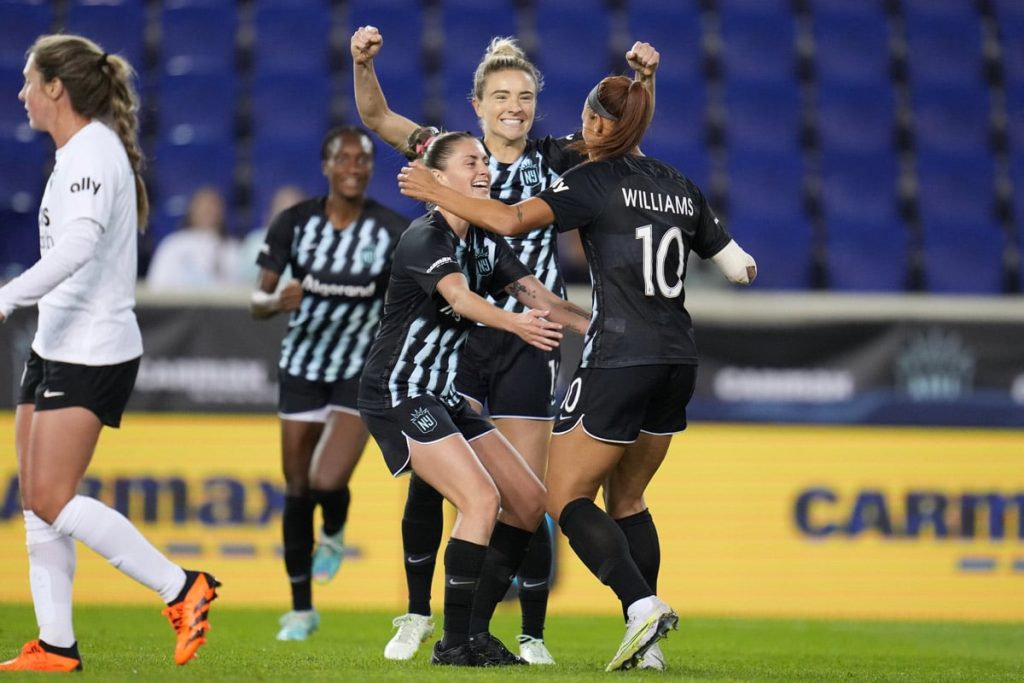 Gotham FC Defeats Washington Spirit 1-0 in NWSL Challenge Cup Opener
Gotham FC has now won three of its first four matches to start the season, going 2-1-0 in the regular season and now starting off the UKG NWSL Challenge Cup competition 1-0-0. It was also the club's second consecutive clean sheet, after defeating Orlando, 2-0, on Sunday.
The difference-maker, as she has often been so far this season, was Williams. Off a scramble in front of the Washington goal, Kristie Mewis was able to direct the ball to Williams, who scored with a composed left-footed strike to the far post.
"I trust Lynn," said Mewis. "We have a good thing going, so I pinged it back to her. She's on fire right now so you knew it was going to go in."  For Williams, the USWNT star acquired by Gotham FC in January, it was her third goal over four matches in all competitions this season.
"I still feel like we have a lot of room to grow, but when you're winning and learning, it's a great thing," said Williams. "The way Gotham FC has welcomed me, I feel like I've been here forever. I love being with this team."
Gotham FC carried play at the start of the game, with forwards Ifeoma Onumonu and Svava Guðmundsdóttir earning scoring chances in the first five minutes. The playmaking skills of left back Bruninha also created opportunities. In the first half, Gotham FC was credited with seven shots to Washington's two. Possession was 50-50, with the Spirit's best scoring chance coming in the final minute of the half.
Lock Down
After Williams's goal and a series of substitutions in the 63rd minute, Gotham FC continued to control play and locked down defensively to preserve the victory. For the game, Gotham FC led Washington 12-5 in shots, and 5-2 in shots on goal, and was credited with a slight edge in possession.
"We have a really great understanding as a unit of what we're supposed to do," said Gotham FC midfielder McCall Zerboni. "When everyone is on the same page like this, you see the results."
---
MIllion Dollar Prize Pool for UKG Challenge Cup 
UKG has doubled the prize pool for the 2023 UKG NWSL Challenge Cup, bringing the first-ever million-dollar prize pool to U.S. professional women's soccer. In tandem with the tournament kickoff, UKG and the NWSL has launched a co-branded "Challenge Accepted" campaign which emphasizes the unwavering support for equity both on and off the field.
Additional information on the UKG Challenge Cup is available on NWSLsoccer.com.