This week The Full Scottish looks back at some Celtic maneuvers that may have been costly. We also report on some negative affects of the Sky TV deal with the SPL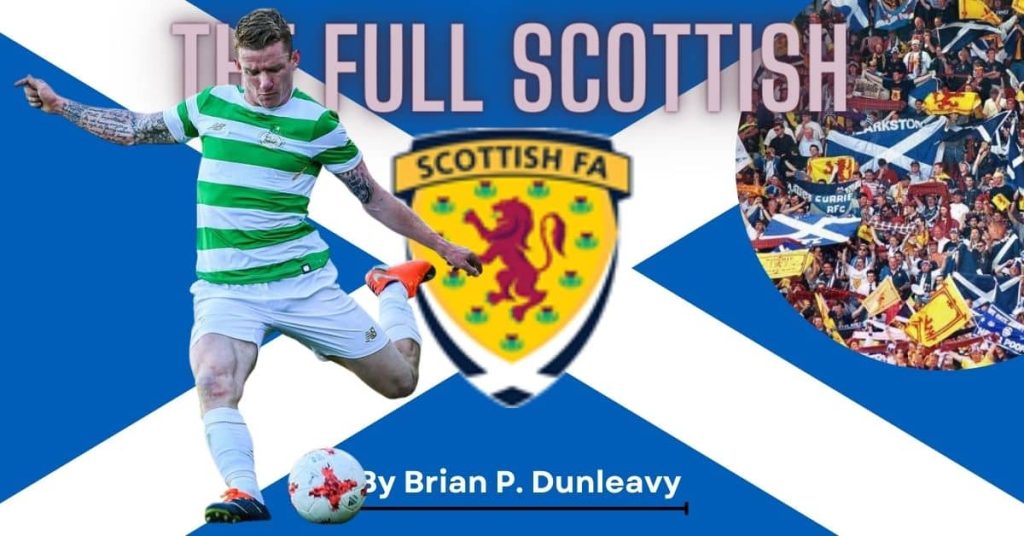 Did Decisions To Release Jonny Hayes And Craig Gordon Cost Celtic The 'Ten-In-A-Row'?
With Celtic heading toward its second consecutive league title and, pending victory in the Scottish Cup semi-final against Rangers Sunday, on track for the domestic treble, postmortems about the failed "10-in-a-row" campaign are hardly in vogue.
However, when reading recently about Jonny Hayes still topping the Aberdeen squad's fitness testing at age 35, we couldn't help but think about some of the questionable decisions during the summer of 2020 that may have led to the Hoops failing to secure their 10th Premiership title on the trot.
Now, Hayes was never a key contributor on the pitch for Celtic during his three seasons with the club. Signed by Brendan Rodgers for £1.5 million in 2017, Hayes made just 45 appearances in Hoops, scoring twice. Admittedly, one of his two goals iced a key victory over Rangers at Ibrox in September 2019. However, many in the Celtic support questioned his worth.
Team Players
Still, we always had a sense that Hayes was important to the atmosphere in and around the team. Though he featured relatively rarely, he was often included in the matchday squad and was prominent during goal and post-match celebrations with his teammates.
In a recent feature promoting their upcoming event on May 18th, Scott Brown and Mikael Lustig confirmed our thoughts. When asked to provide a one-word description of Hayes, they responded "teammate." Could it be that Celtic's decision to let Hayes walk (back to Aberdeen) in May 2020 disrupted team chemistry enough to derail the following season?
The club also let goalkeeper—and popular teammate—Craig Gordon go (back to Hearts) that same summer, without a suitable replacement, banking on the return of Fraser Forster that never came to fruition. It's possible the absence of Hayes and Gordon in the team room had ripple effects. Food for thought. Gordon is recovering from a serious leg injury, but Hayes just re-upped for another season at Aberdeen.
Sky Fail
Speaking of clubs outside of the Glasgow two, the BBC is reporting that the final Edinburgh derby of the season will not be shown on live television (nor on the clubs' respective online channels) in Britain as they conflict with the SPFL's Sky deal.
The broadcaster will be showing Celtic v. Aberdeen at the same time on May 27th and clubs aren't allowed to stream matches in direct competition. We know Celtic generates higher viewership compared with most clubs in the Prem, but how not showcasing the Edinburgh derby on live television helps the Scottish game is beyond us.
Add us to the chorus questioning the wisdom of the league's deal with Sky. It clearly needs a rethink.
---
Looking to watch the Celtic game on TV this weekend?
Don't forget to check our schedule for all upcoming Scottish games on US TV
---