Celtic and Rangers Reach Champions League Group Stages, Together, for First Time in 15 Years
The Full Scottish By Brian P. Dunleavy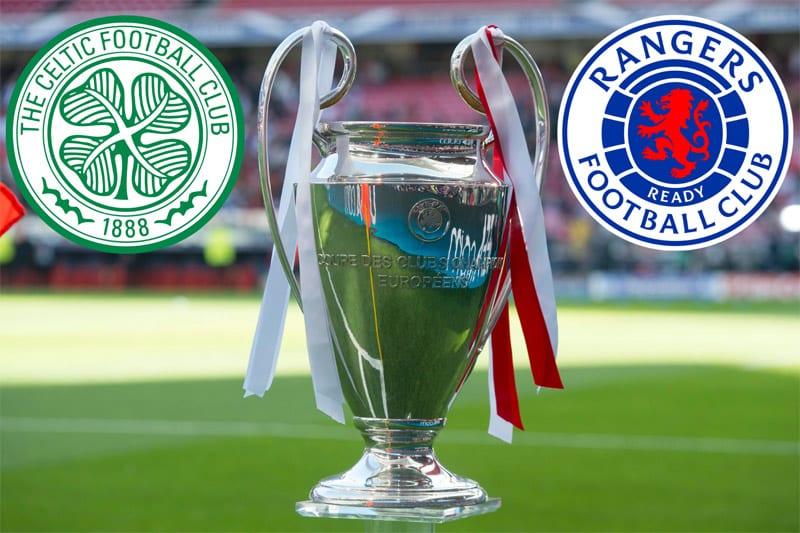 Rangers overcame troublesome home supporters and staunch defending Wednesday night to defeat PSV Eindhoven 1-0 and join Celtic in the Champions League group stages.
The two Glasgow clubs are now in the premier European club competition, together, for the first time since 2007. Celtic last qualified for the group stages in 2017, while Rangers last appeared in the competition in 2010.
In other words, prior to the Ibrox club's descent into administration and the lower leagues of Scottish football.
In addition to providing an injection of cash into the Premiership—as well as both clubs' respective coffers, of course—their presence boosts the prestige of the league and the sport overall in Scotland. Given that both clubs point to their respective histories and identify as "big clubs," some would argue this is where they belong.
However, though we hate to be the wet blanket on the raging inferno, we might as well address the elephant in the room: Both will be extremely fortunate to advance beyond the group stages.
Heck, not getting pumped six times (okay, maybe four times, to be fair) and finishing at the bottom of their groups will take a minor miracle.
Celtic, arguably, got off relatively easy as the fourth seed in Group F, which includes Real Madrid, Red Bull Leipzig and Shaktar Donetsk. We say "relatively easy" because the Hoops acquitted themselves quite well when, in 2018, they faced Leipzig in the Europa League (we know: different time, teams and competitions) and Shaktar Donetsk will have to deal with a number of "distractions," given the ongoing war in Ukraine.
Real Madrid, though, are the trophy-holders.
Rangers, meanwhile, face a similarly challenging slate in Group A, with Liverpool, Napoli and Ajax. However, the Ibrox side might fancy their chances against a Liverpool side (finalists twice in recent tournaments) that hasn't yet found its form in the early stages of the current campaign. Still, they can't overlook Ajax, and Napoli, as of this writing, sit atop Serie A.
At the risk of getting "poetic" here, both Glasgow clubs do have wildcards in their hands: their supporters. Both stadia have, historically anyway, featured unparalleled atmospheres on European nights, and that intangible has helped produce surprising results.
Will the likes of Real Madrid and Liverpool be daunted by such environs, though?
'Gers also can stand—proudly—on their recent European form, which sits in stark contrast to their domestic performance under manager Giovanni van Bronckhorst. Since his appointment last November, Rangers have failed to win six out of 15 Premiership matches, and they'll need to fix that should they hope to qualify for Europe again next term.
But that's for the future. Right now, in the present, Scotland has two teams on the biggest stage in world football, outside of the World Cup. Now, let's see how they perform.