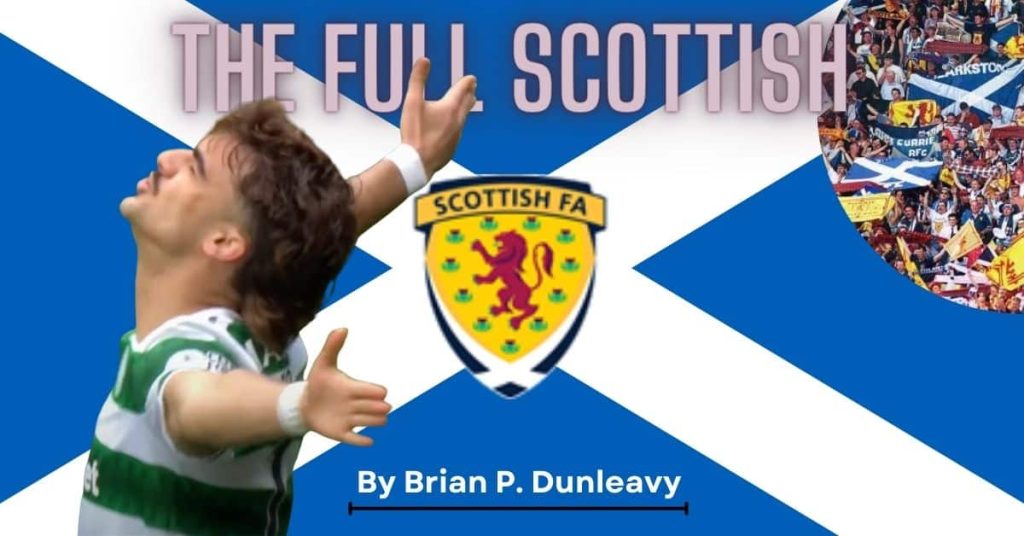 With their 1-0 victory over Rangers in the Scottish Cup semi-final on Sunday, Celtic moved one step closer to securing the domestic treble for the fifth time in seven years.
Is Celtic Dominance Good For Scottish Football?
Only Inverness Caledonian Thistle stands in their way—and that's not insignificant for supporters with long memories. Should they defeat ICT on June 3rd, Celtic will add another achievement to the club's long history, and another feather to the cap of manager Ange Postecoglou. And though we plan to celebrate here, if it happens, we can't help but wonder, big picture, about the implication for Scottish football overall.
They say a rising tide lifts all boats, but Celtic's ongoing domestic domination since the turn of the century—and Rangers return to the top-flight and success in continental competition (Europa League finalists in 2022, remember)—has not filtered down to clubs at the next level in the game, namely, Aberdeen, Hearts, Hibs and Dundee United.
Aberdeen have seemingly recovered from a disastrous period under now-former managers Stephen Glass and Jim Goodwin, rewarding the current occupant of the hotseat, Barry Robson, with a two-year contract this week and removing the "caretaker" tag. The Dons now sit fairly comfortably in third.
Fallen Hearts
However, the status at Edinburgh's big two isn't nearly as rosy. Hearts have essentially fallen out of contention for third and sacked their long-time manager, Robbie Neilson. Hibs, meanwhile, will have to produce in the post-split fixtures simply to finish in the top six, and likely to keep manager Lee Johnson in his position beyond this season.
And Dundee United? Apparently, Goodwin holds the rare distinction of having a front-row seat (and active role) in the implosion of not one, but two clubs this season, as he may be the man in charge as Dundee United fall to relegation.nBeing in the same company as Kyrie Irving (American sports reference) is not a good look.
With arguably three of those four next-level clubs taking on water—notably, none made it to the Scottish Cup semi-finals and only two of them (Hearts and Dundee United) made it as far as the fifth round—the health of the game must, once again, be called into question. Not our problem, of course. Thankfully.
Looking to watch the Celtic game on TV this weekend?
Don't forget to check our schedule for all upcoming Scottish games on US TV