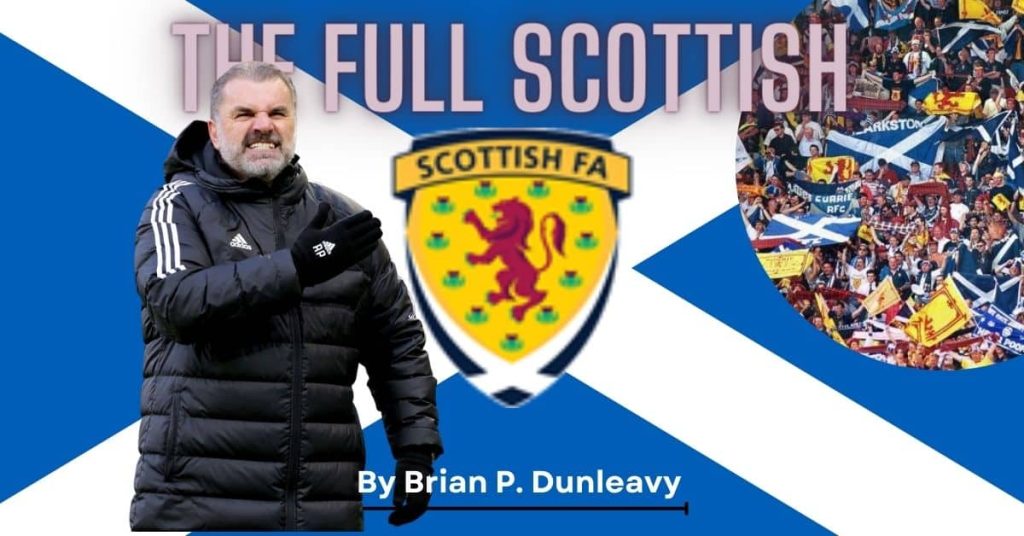 Leeds United have shown interest in Celtic boss Ange Postecoglou. Does the SPL club have the power, or will, to keep him when a big club comes knocking?
Will Ange Postecoglou Be Tempted By A Job In English Football?
They say imitation is the highest form of flattery. We'd argue that envy, as ugly as that can be, is up there, too. Indeed, if someone wants something you've got, chances are you're the one in good shape. Such is the case with Celtic manager Ange Postecoglou, allegedly a wanted man—with Leeds reportedly interested in the Aussie mastermind after sacking former New York Red Bulls bench boss Jesse Marsch earlier this week.
As the reports emerged, the usual arguments were immediately put forth into the public discourse. Regular followers of the Scottish game know them all by now:
One, "Celtic [or Rangers] are a bigger club than [insert bottom-table English club here]."
Two, "Why would Postecoglou [in this case] give up potential Champions' League football for Tuesday nights in Stoke?" Thirdly, "What ever happened to loyalty?"
In all sports, loyalty went out the window the moment athletes and coaches first received payment for their services. Celtic, in fact, learned this lesson not so long ago when their manager, Brendan Rodgers (a lifelong supporter of the club), left in midseason to take the job at Leicester City (how has that worked out?).
Loyalty Check
Postecoglou has no personal connection to Glasgow or Celtic, beyond the fact the latter took a flyer on him 18 months ago and brought him to Scotland. He has professed love for, and loyalty to, the club ever since, and seems sincere, but so did Rodgers circa 2019. The Aussie went from an unknown quantity upon his arrival to being proclaimed one of the sport's most "innovative managers" during the 2022 World Cup. That doesn't happen without Celtic.
But chances are Postecoglou will eventually cash in on that. He'd almost be a fool not to. Yes, a club like Leeds doesn't offer the competitive highs of one like Celtic (or Rangers), but it can pay more. A lot more. In truth, if or when Postecoglou does decide to move on, he'll likely seek an even better opportunity. Pundits have already suggested him as a possible replacement for Jurgen Klopp at Liverpool, the Aussie being a lifelong Reds supporter, by the way.
The good news for Celtic is that other clubs are looking on and liking what they see. The bad news is that, at some point, Postecoglou may be tempted. Whether Celtic have the resources to keep those suitors at bay, and are willing to use them, remains to be seen.
---
Looking to watch the Celtic game on TV this weekend?
Don't forget to check our schedule for all upcoming Scottish games on US TV
---