If Arsenal fans needed any confirmation that former Gunners star Freddie Ljungberg is not the long-term solution for their managerial woes, a two-two draw away to Norwich would seem to dispel all doubts.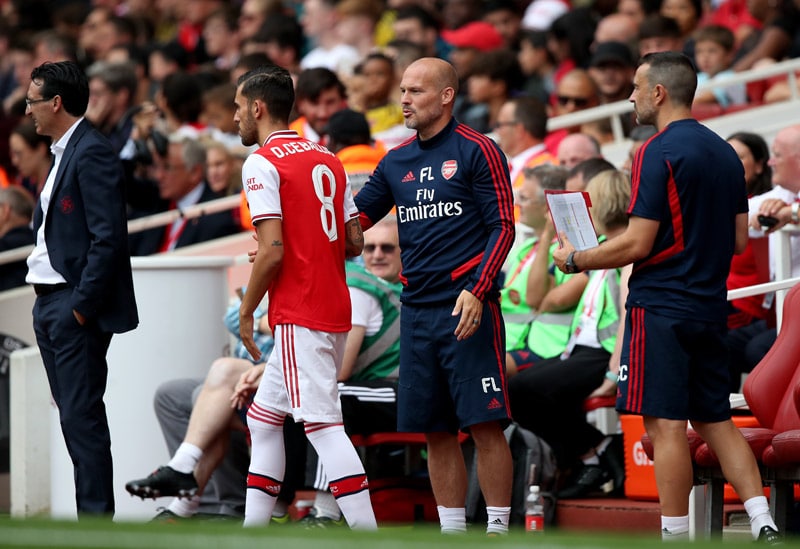 By Greg McKay 
The manner in which they conceded—four Arsenal defenders failing to close down Pukki for the first goal and midfielders unwilling to track back when Cantwell was bursting forward for the second—suggests Josh Kroenke should be busy during the holiday period putting in place a permanent manager.
The list of mooted successors to Unai Emery includes Allegri, Nuno, Arteta, Vieira and Pochettino. Arsenal fans, former players and pundits will certainly all have their views, with Vieira unsurprisingly seeming to head out of the gates as a favorite of many of his former teammates and fans. But, before assessing individuals, it's helpful to set out the principles upon which any potential candidate should be judged.
First and foremost, the next Gunners manager should have a proven ability to both stabilize and grow a club. After over twenty years of relative success under Arsene Wenger, Arsenal are a team that from top to bottom look in disarray.
Emery was criticized at times for not having a sense of what his best eleven was, but looking in from the outside it is difficult to see where, for example, a solid central defensive partnership or strong midfield block would come from. It is critical then that the next boss of Arsenal have demonstrated in the past an ability to develop a solid foundation within the squad.
Managers
Next, the best managers in the world over the past twenty-five years have been innovative in their approach to the game. Wenger was able to incorporate modern sports science and expansive tactics to lay waste to the Premier League for a few years in the early naughts.
Mourinho broke the Manchester United/Arsenal stranglehold by having a rock solid spine to his team and lethal counter attacks. Klopp looks like he may finally bring an EPL title to Liverpool with the endless exuberance his players manifest on the pitch.
Arsenal need a manager who is able to compete against the big teams in innovative ways. The reality of the current EPL is Arsenal will not be able to compete with the purse strings of other clubs to pursue the big name talents. That means Arsenal's boss should be able to find an edge through tactics, man management, scouting or otherwise.
Last, Arsenal are still a club that produces top talent, with a roster chock  full of skilled teenagers. Although Emery gave youngsters a chance on occasion, his reputation was never one of being a top developer of emerging stars. If Arsenal can find a manager who is adept at identifying and developing top talent, it could prove a path back to the upper echelon of English football.
Contenders
Looking at the likely contenders for the position, Allegri is the odds-on favorite for the role. A closer assessment of his background, however, suggests he is not the type of manager best situated to resurrect the Arsenal that competes for silverware and is a mainstay of the Champions League knockout rounds. While Allegri has found success in Italy, it has rarely been with a team wanting for talent or at such a crossroads.
A better choice, if the Arsenal board could both navigate the sensitive waters of the North London rivalry and fend off what are surely to be a number of other top clubs after his services, would be Pochettino. Not only is the Argentine intimately familiar with English football, he showed with Tottenham an ability to build a strong foundation at the club and compete for the highest honors without spending to the same degree as the likes of Manchester City and Liverpool.
Although he was ultimately undone by a combination of underperforming stars and the failure of Daniel Levy to resolve Christian Eriksen's contract situation, Pochettino would still be an ideal choice to rebuild Arsenal for the long-term.