The EPL January transfer window has kicked into gear, leaving us with another three weeks of building social media hysteria as budding John Stewarts around the world respond to every tweet from the club with "Announce Ronaldo" or "Buy someone".  My aching sides. The bulk of the drama will revolve around well established players moving – or not – for hefty sums.
But within the EPL in particular, there is an interesting new dynamic entering the fray, one that clubs should growing increasingly concerned about – the loss of young talent to clubs in Europe.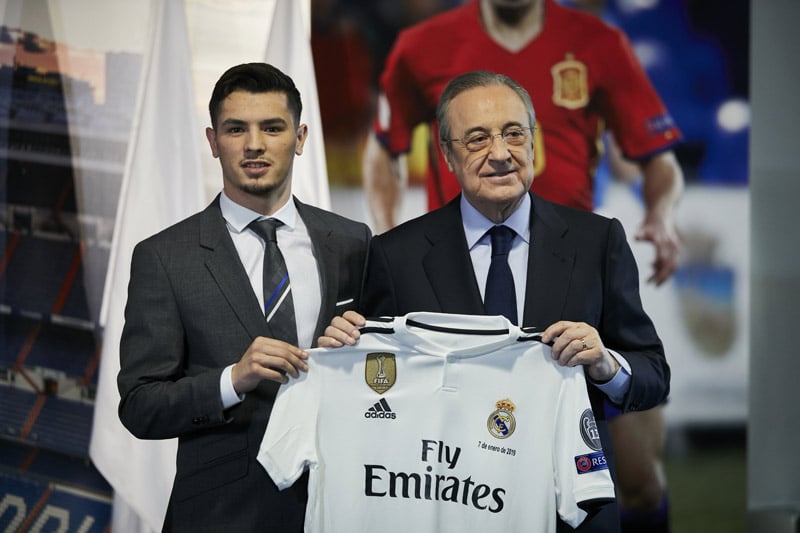 By Dave Bowler
The success of Jadon Sancho, who traded Manchester City for Borussia Dortmund last year, has opened up new territory for young footballers who are growing impatient with the lack of opportunities they are getting in the Premier League where the average age of a debutant is now up to 22. Contrast that with a Bundesliga player who might have got three years of regular football under his belt by then.
City found themselves losing another youngster this week, 19 year old Brahim Diaz heading for Real Madrid having joined City from Malaga in 2013. Ok, Real Madrid has a big enough pull for any footballer, and the chance to return to his native Spain would only have added to the attraction, but that it has happened to City twice inside 18 months should be setting a few alarm bells ringing.
Hudson-Odoi
Not that City are on their own. Chelsea are battling to keep hold of 18 year old Callum Hudson-Odoi with Bayern Munich apparently ready to splash £35million on getting his signature. If he wants to weigh up that decision, he can look in the direction of Sacho, getting regular game time and then at Chelsea colleague Ruben Loftus-Cheek, in England's squad at the World Cup, but now barely getting a game back at Chelsea, the 22 year old atrophying on the Pensioners' bench.
Pep Guardiola tried to put a brave face on Diaz's departure, saying that her didn't want anyone at the club who would rather be elsewhere but he later conceded that managers need to show more courage in giving young players game time before going on to suggest that a second league should be created for the young players to play in in order to fast-track them – isn't that what they're using the Championship for these days, with its multitudes of Chelsea, Liverpool and City loanees?
Squad Size
The bigger picture, and the issue that is really holding young players back, is that clubs are now operating with such massive squads that there is next to no chance of a piece of luck giving a kid his break, the way it was in the past.
Right up to the start of the Premier League, even the dominant likes of Liverpool were running with just 16 or 18 first team players at the most. A couple of injuries and a suspension and suddenly, a young player was thrust into the team.
Nowadays, in an era where the yellow card amnesty kicks in so early, there are precious few suspensions and if there's an injury, there's likely still three or four senior pros standing between an 18 year-old and the first team. On top of that, the transfer windows were supposed to encourage the use of youngsters by stopping clubs going out and buying in the event of a mid-season injury crisis.
Experience
But what has happened instead is that clubs imagine the worst case scenario and stock up on experience in the summer, leaving no gaps should that injury crisis ever materialise – and thankfully, in these days of better pitches and advanced quality sports science, injury crises are much rarer beasts than they were.
Once again, it comes back to cold, hard cash. Young footballers have traditionally got their chance as a cheap option in the event of some kind of crisis or another, that has always been the case, as far back in the game's history as you want to go.
But thanks to the giant bubble of financial protection that has settled over the Premier League in the shape of oodles of TV money, nobody needs the cheap option any more, not at the top. And so the talented kids are left to sit and watch. Little wonder they get discouraged.